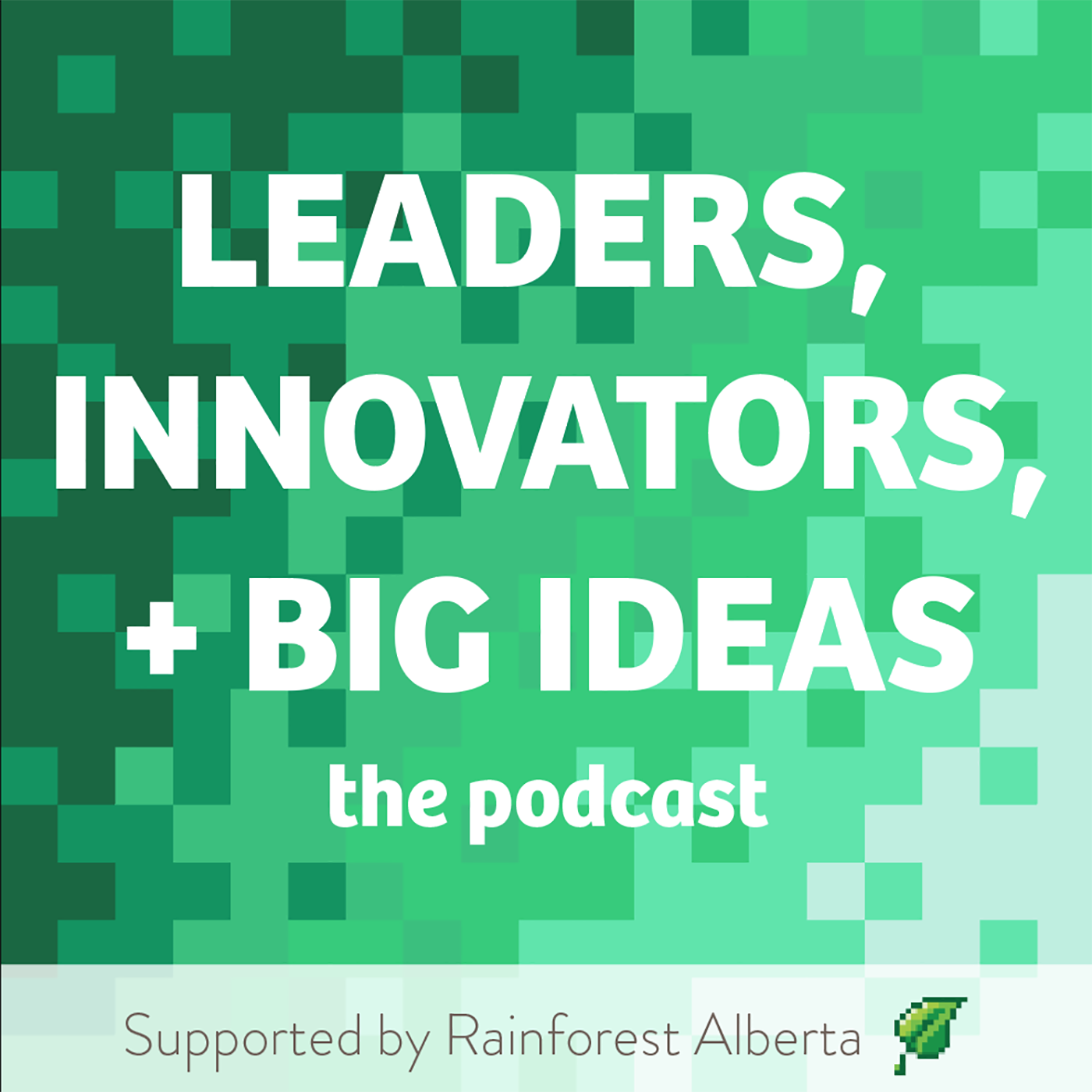 Thank you for listening to the Leaders, Innovators and Big Ideas podcast, supported by Rainforest Alberta.  The podcast that highlights those people who are contributing to and/or supporting the innovation ecosystem in Alberta.
Another episode from Edmonton, this one is hosted by Anthea Sargeaunt.  Anthea is the CEO of 2S Water, and a longtime ecosystem supporter. With an MBA from Athabasca University, Anthea is a 3-time entrepreneur and has more than 15 years of business experience in a variety of fields. Her current project is focused around environmental stewardship and natural resource protection. 2S water has created a sensor for real time water quality monitoring, helping communities and industry to understand what is in their water.
Kimberly Wong-Harwood is the co-founding CEO of Volo Works. As the owner of North Peace Piano school, she believed that anyone who has a business should be able to be seen by people searching for them. When she first started her piano teaching business, she found it very difficult and expensive advertise online. So she and her business partner, Justin Harwood, founded Volo Works, a listing site for businesses where instead of waiting for people to come to the site, they find leads for businesses through targeted ads. Justin, the other half of Volo Works, specializes in online advertising. They have a passion for helping businesses succeed in matching with their ideal clientele.
Please be sure to share this episode with everyone you know. If you are interested in being either a host, a guest, or a sponsor of the show, please reach out.  We are published in Google Podcasts and the iTunes store for Apple Podcasts.  We would be grateful if you could give us a rating as it helps spread the word about the show.
Show Summary:
Kim Wong Harwood of Volo Works tells us about her entrepreneurial journey, all the way from probation officer through piano teacher to peer to peer marketplace. Each of these unique experiences led her to where she is today and bring different skills to the table, some of which are a bit surprising!
Show Quote:
"You shouldn't have to climb a mountain to get people to know about your business." 
"With this new pivot we've solved the chicken and egg problem." 
"There are other listing sites, but you have to know about them before you can search. We're taking it to the next level." 
Credits...
This Episode Sponsored By: Capturing Legacies Inc.
Episode Audio Editing: Kate Day - KD Sound Design
Graphic Design: Mackenzie Bedford
Episode Music: Tony Del Degan
Creator & Producer: Al Del Degan