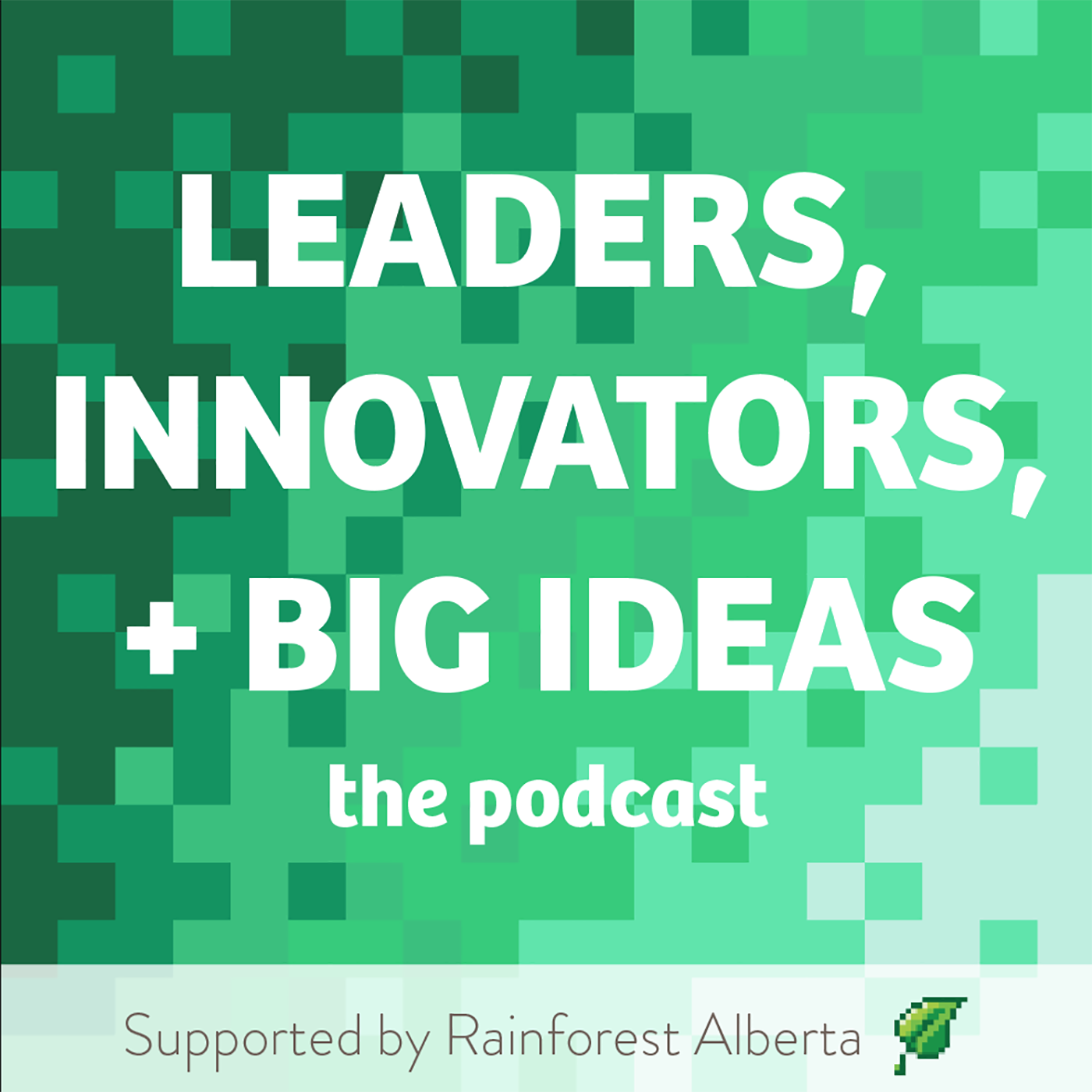 Thank you for listening to the Leaders, Innovators and Big Ideas podcast, supported by Rainforest Alberta.  The podcast that highlights those people who are contributing to and/or supporting the innovation ecosystem in Alberta.
Taylor Jensen is a recent graduate from Mount Royal University where she received her Bachelor of Arts degree in Anthropology, along with a double minor in History and International Business. Her passion for environmental sustainability has taken her to Scotland where she studied sustainability practices in Cairngorms National Park. Through her studies at Mount Royal University, Taylor developed an interest in Social Innovation and human centred design. Taylor was recently selected as a member of the Student Changemakers Network where she plans to continue her research into the impacts of climate change on food sustainability.
Cynthia Navarrete has a Master's Degree in Environmental Engineering from the University of Calgary. Her experience as an environmental consultant in Canada and Peru exposed her to the contamination produced by the textile industry. In order to reduce the industry's negative environmental impact, she founded Jacaranda, a company that produces eco-friendly clothing made of natural fibers from cotton and alpaca. The company is in the process of Fair Trade certification. The knitted garments are made by a community of knitters in rural Peru.
Please be sure to share this episode with everyone you know. If you are interested in being either a host, a guest, or a sponsor of the show, please reach out.  We are published in Google Podcasts and the iTunes store for Apple Podcasts.  We would be grateful if you could give us a rating as it helps spread the word about the show.
Episode Summary:
Cynthia Navarrete, owner and CEO of Jacaranda, talks about her journey from Environmental Engineer to startup business owner.  After seeing the impact that the textile industry had on the environment, Cynthia was inspired to create a line of eco-friendly yoga wear that focused on environmental sustainability and fair trade practices.
Quotes:
"The entrepreneurship community in Calgary and Alberta is amazing and supportive"
 "It's like a roller-coaster" – on starting Jacaranda
 "We need to be a fair-trade town and we are working towards that"
Credits...
This Episode Sponsored By: Capturing Legacies Inc.
Graphic Design: Mackenzie Bedford
Episode Music: Tony Del Degan
Creator & Producer: Al Del Degan