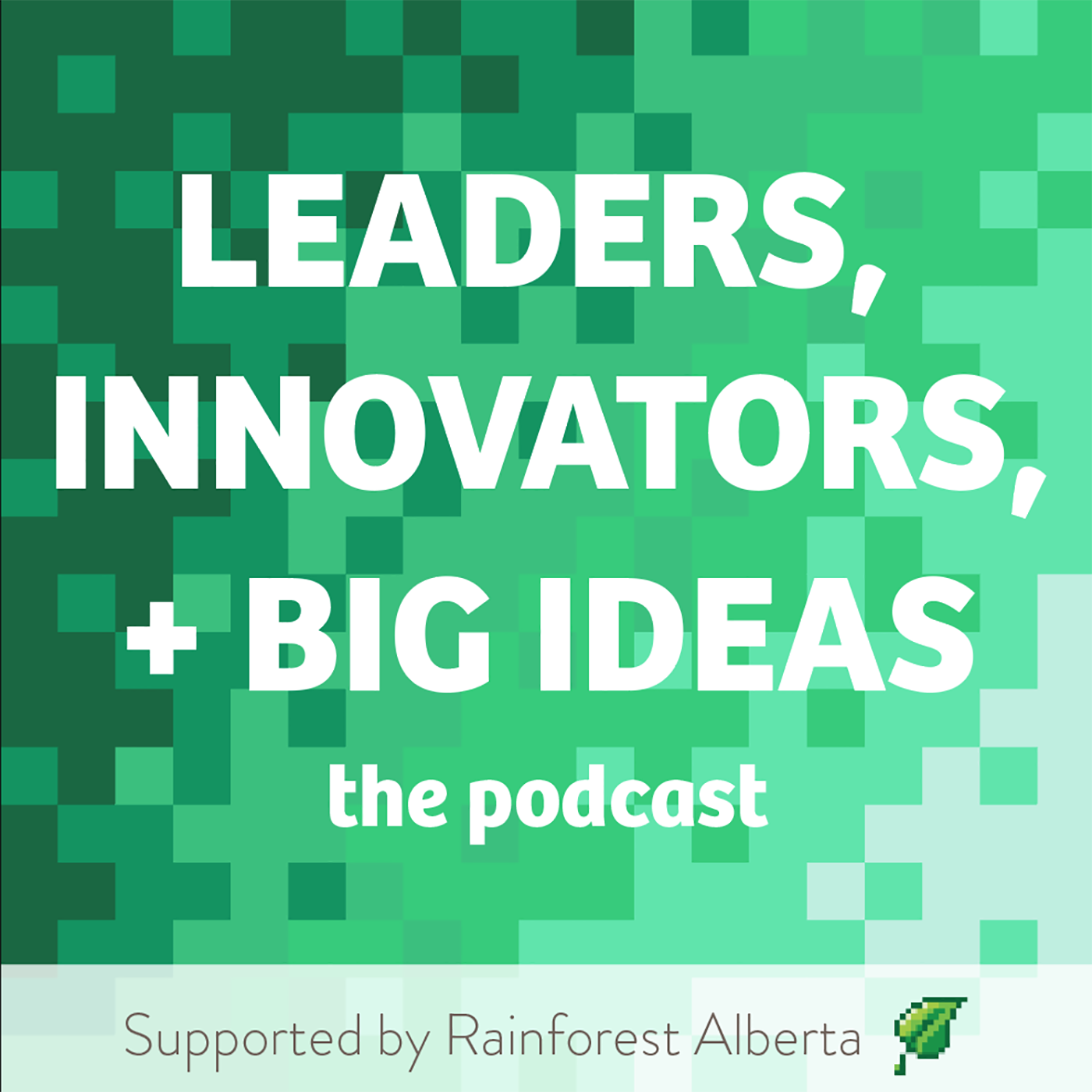 Thank you for listening to the Leaders, Innovators and Big Ideas podcast, supported by Rainforest Alberta.  The podcast that highlights those people who are contributing to and/or supporting the innovation ecosystem in Alberta.
This episode is hosted by Kate Day. After working in radio, as an award winning producer, Kate has made efforts to transition into the tech industry. At the end of 2019, she has taken the leap into freelance work under the name KD Sound Design. She has been editing the Rainforest Podcast since December 2019 and finally gotten behind the mic to host.
Please be sure to share this episode with everyone you know. If you are interested in being either a host, a guest, or a sponsor of the show, please reach out.  We are published in Google Podcasts and the iTunes store for Apple Podcasts.  We would be grateful if you could give us a rating as it helps spread the word about the show.
Show Summary:
Our amazing co-community Manager Kourtney Branagan joins new host and audio editor Kate Day to tell her story of how she got started with the Rainforest. We discuss the importance of Culture and Kourtney gives her tips and tricks to help you in your job search.
Show Quote:
"" 
Credits...
This Episode Recorded At: Work Nicer - Red Mile
Episode Audio Editing: Kate Day - KD Sound Design
Graphic Design: Mackenzie Bedford
Episode Music: Tony Del Degan
Creator & Producer: Al Del Degan