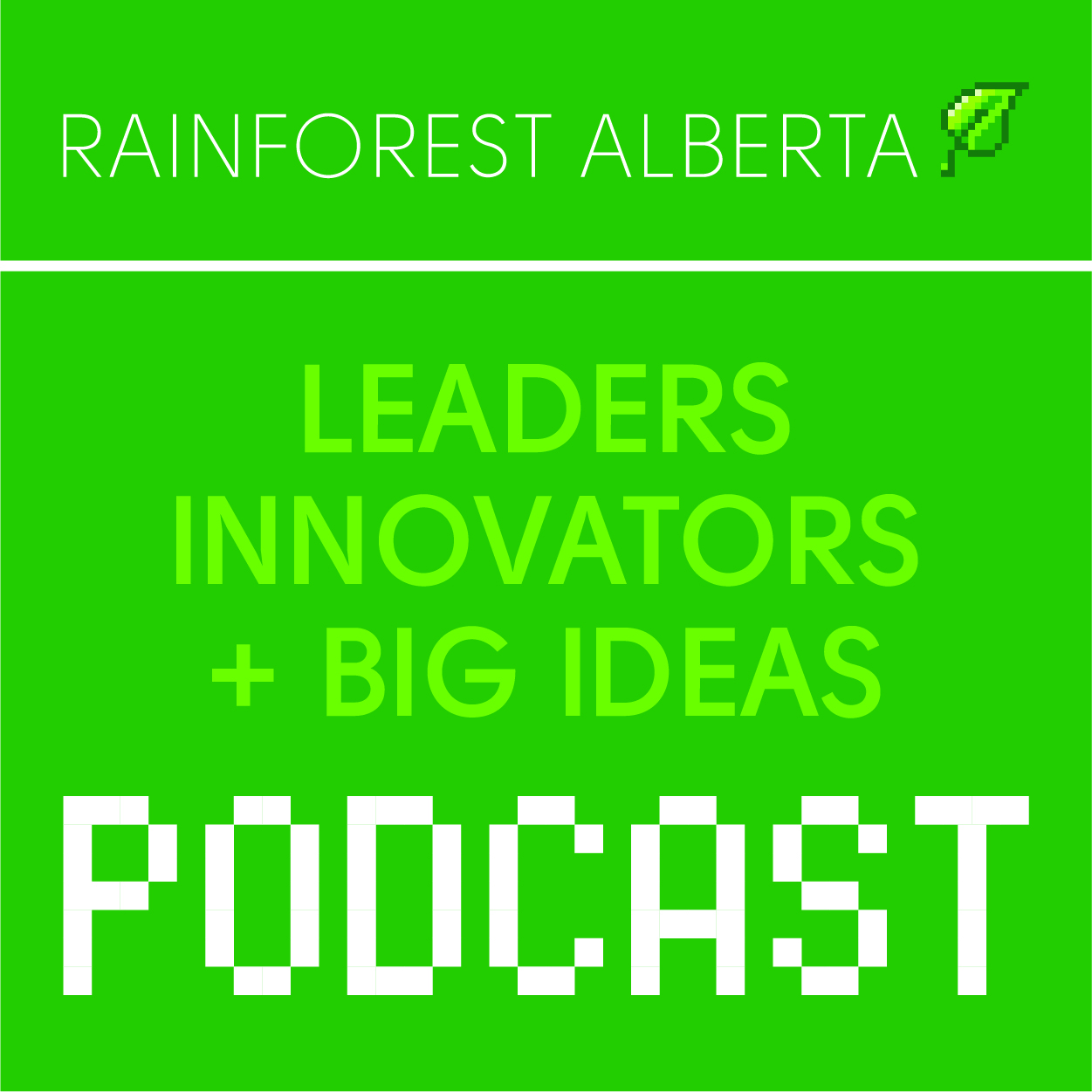 Thank you for listening to the Leaders, Innovators and Big Ideas podcast, supported by Rainforest Alberta.The podcast that highlights those people who are contributing to and/or supporting the innovation ecosystem in Alberta.
Adam Ludgate Adam is a technical leader who is involved in the startup/tech community and is enticed by new and innovative ways of solving problems with technology. He has worked previously with the likes of IBM Canada, AOL UK, tech startups in London's 'Silicon Roundabout' as well as with a variety of oil & gas software firms in various software development and leadership capacities.
Robert Price Founder and CEO of Bode Canada.  Robert's core professional beliefs include:
- The high road is the only road.
- There is always a solution.
- Delivering true customer value will win in the end.
- Leading a multifaceted team towards an established objective is the most challenging and rewarding pursuit.
- It is complicated to make something simple, but simplicity is the ultimate sophistication.
Alan Kelly Founder and CRO for Bode Canada. Alan is an experienced revenue growth executive and commercial strategy leader.  Accelerating growth through innovative Pricing, Marketing, Sales & Product strategies. 
Please be sure to share this episode with everyone you know. If you are interested in being either a host, a guest, or a sponsor of the show, please reach out.We are published in Google Podcasts and the iTunes store for Apple Podcasts We would be grateful if you could give us a rating as it helps spread the word about the show.
Show Summary
Adam talks with Bode Canada CEO, Robert Price, and CRO, Alan Kelly. They discuss the Bode product, real estate in Canada, and the landscape of Canadian PropTech.
Show Quote:
Credits...
This Episode Sponsored By: Community Now! Magazine
Episode Music: Tony Del Degan
Creator & Producer: Al Del Degan
System Engineering Sponsor: Kris Chase - PODMaster 2020