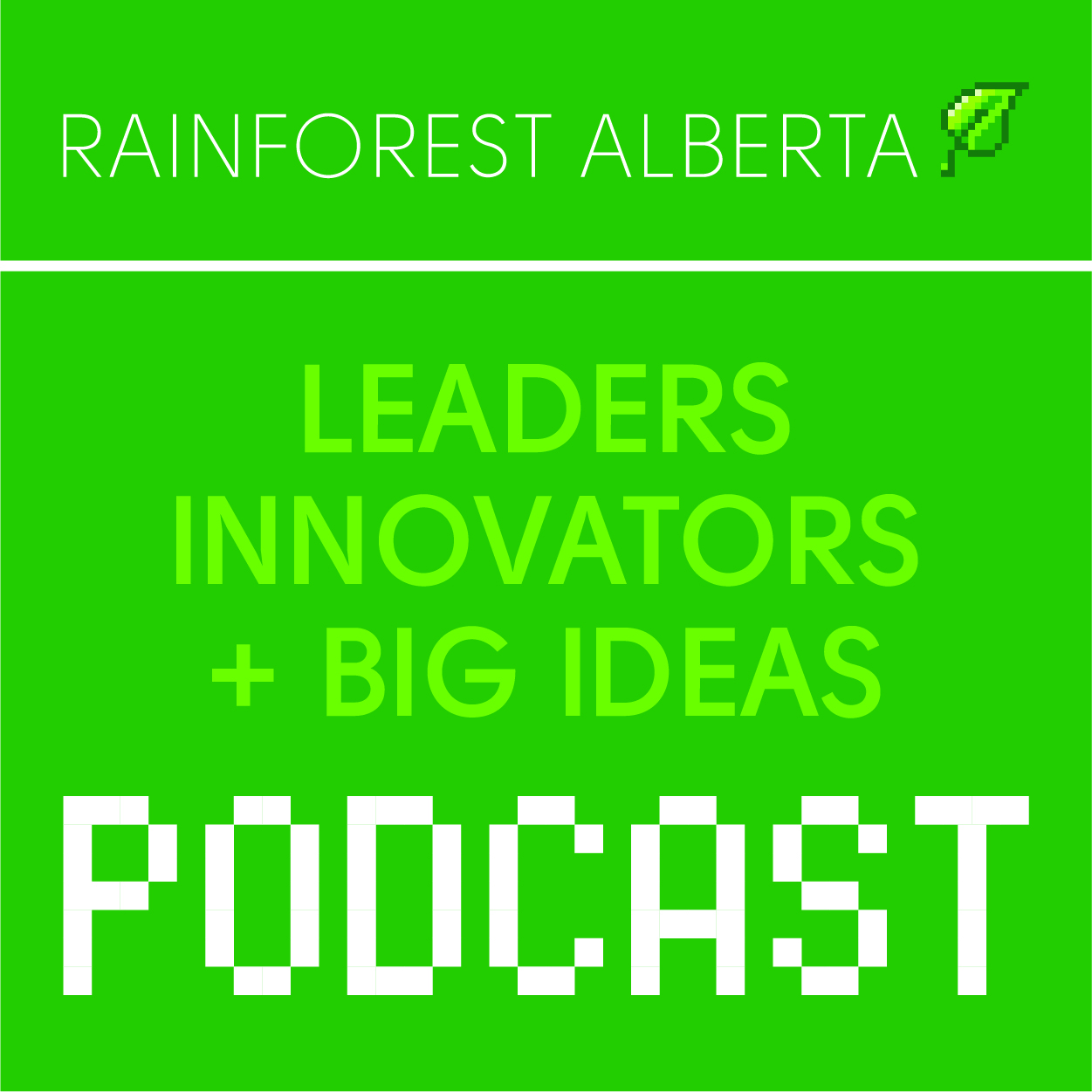 Thank you for listening to the Leaders, Innovators and Big Ideas podcast, supported by Rainforest Alberta.The podcast that highlights those people who are contributing to and/or supporting the innovation ecosystem in Alberta.
Peter Beaudoin Peter manages strategy and partnerships for an innovative alliance of energy companies committed to reducing environmental impacts through collaborative R&D efforts. Peter worked for more than 20 years in Asia building and investing in a variety of businesses. His most recent role outside of Canada was with the World Wildlife Fund, where he was the Chief Executive Officer of WWF China, based in Beijing. Prior to that, Peter lived in Hong Kong for 15 years working in the technology industry.
Alex Villeneuve Alex Villeneuve founded Ceres while attending the Brewmaster and Brewery Operations Management Program at Olds College in 2015. In the first day of the program, Alex saw the large amount of high-quality grain by-product left after the brewing process was simply thrown away in craft breweries. Seeing this underutilization of some of the best malt grade gain in the world, he was inspired to find an environmentally friendly alternative. In the following years, with the support of Olds College, government funding, prize money and his immediate family, Alex grew the company from the Ziploc experiments in his dorm room closet to a massively scalable system with custom processing equipment and client base.
Please be sure to share this episode with everyone you know. If you are interested in being either a host, a guest, or a sponsor of the show, please reach out.We are published in Google Podcasts and the iTunes store for Apple Podcasts We would be grateful if you could give us a rating as it helps spread the word about the show.
Show Summary
Please join Peter Beaudoin as he discusses the entrepreneur journey of Alex Villeneuve, CEO of Ceres Solutions. Ceres Solutions operates on a truly sustainable and circular model, supporting local breweries, chefs, food processors and ranchers.
Show Quote:
Credits...
This Episode Sponsored By: UFA Co-operative Limited
Episode Music: Tony Del Degan
Creator & Producer: Al Del Degan
System Engineering Sponsor: Kris Chase - Chase Telecom Inc.