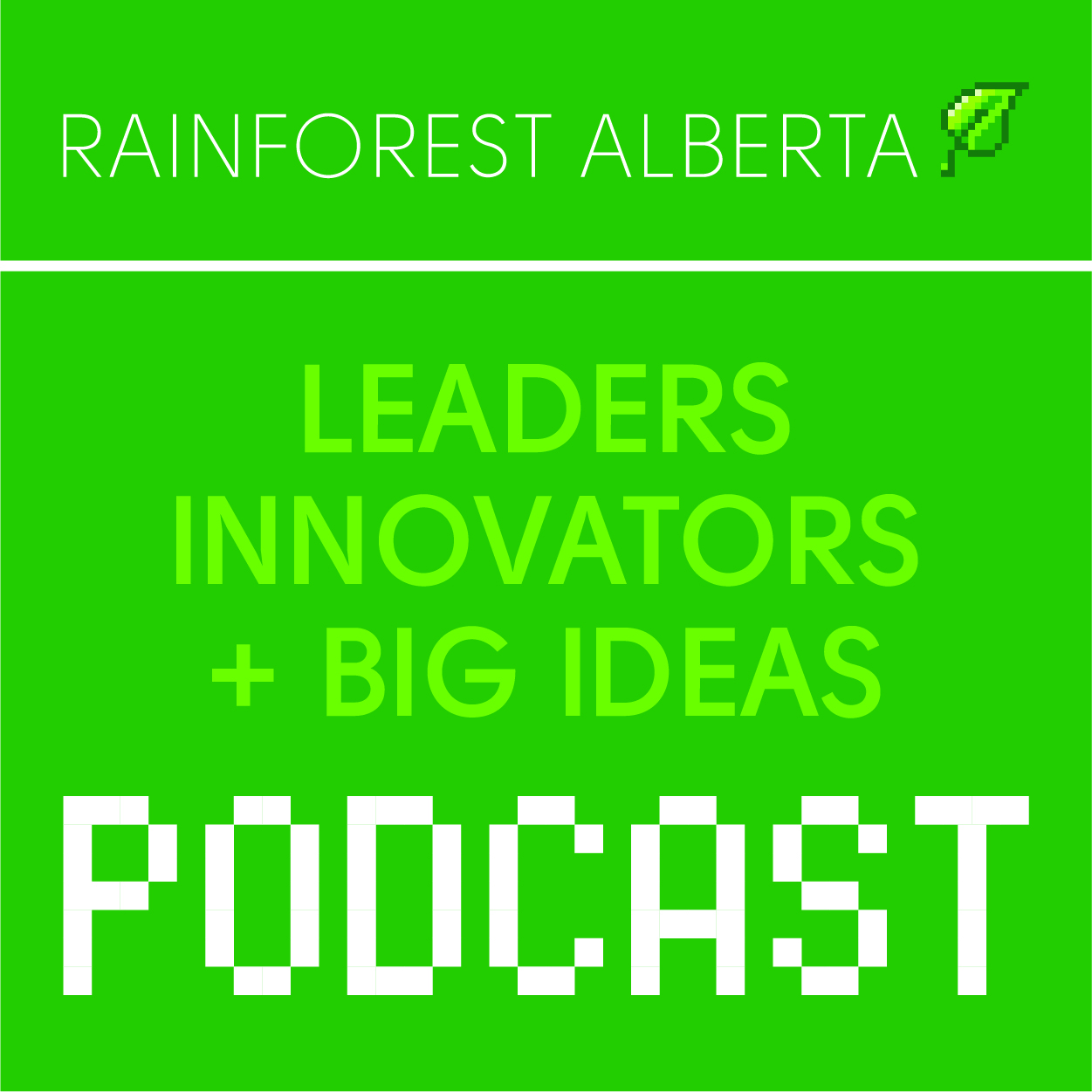 Thank you for listening to the Leaders, Innovators and Big Ideas podcast, supported by Rainforest Alberta.The podcast that highlights those people who are contributing to and/or supporting the innovation ecosystem in Alberta.
Peter Beaudoin Peter manages strategy and partnerships for an innovative alliance of energy companies committed to reducing environmental impacts through collaborative R&D efforts. Peter worked for more than 20 years in Asia building and investing in a variety of businesses. His most recent role outside of Canada was with the World Wildlife Fund, where he was the Chief Executive Officer of WWF China, based in Beijing. Prior to that, Peter lived in Hong Kong for 15 years working in the technology industry.
Andrew Browne Andrew Browne is the Director of Corporate Development for Thin Air Labs. He is a serial entrepreneur and community builder who has been directly involved in the development of the tech and innovation sector in Calgary for the past 7 years. He has held various leadership roles in the community including Development Director of Startup Calgary as a grassroot organization, Board Member for Startup Calgary during their acquisition by Calgary Economic Development, Business Development Advisor for Alberta Innovates' Alberta Entrepreneurship Incubator Program, and advisor to many local startups. He's a serial entrepreneur having founded and grown many ventures of his own.
Please be sure to share this episode with everyone you know. If you are interested in being either a host, a guest, or a sponsor of the show, please reach out.We are published in Google Podcasts and the iTunes store for Apple Podcasts We would be grateful if you could give us a rating as it helps spread the word about the show.
Show Summary
Peter Beaudoin discusses the Calgary Innovation Coalition with Andrew Browne. They delve into how the Calgary Innovation Coalition, with 38 members, is supporting the local tech scene. The conclusion: Our local tech scene is growing and Calgary is on the right path to a thriving ecosystem of 1000 startups by 2030.
Show Quote:
Credits...
This Episode Sponsored By: Community Now! Magazine
Episode Music: Tony Del Degan
Creator & Producer: Al Del Degan
System Engineering Sponsor: Kris Chase - PODMaster 2020