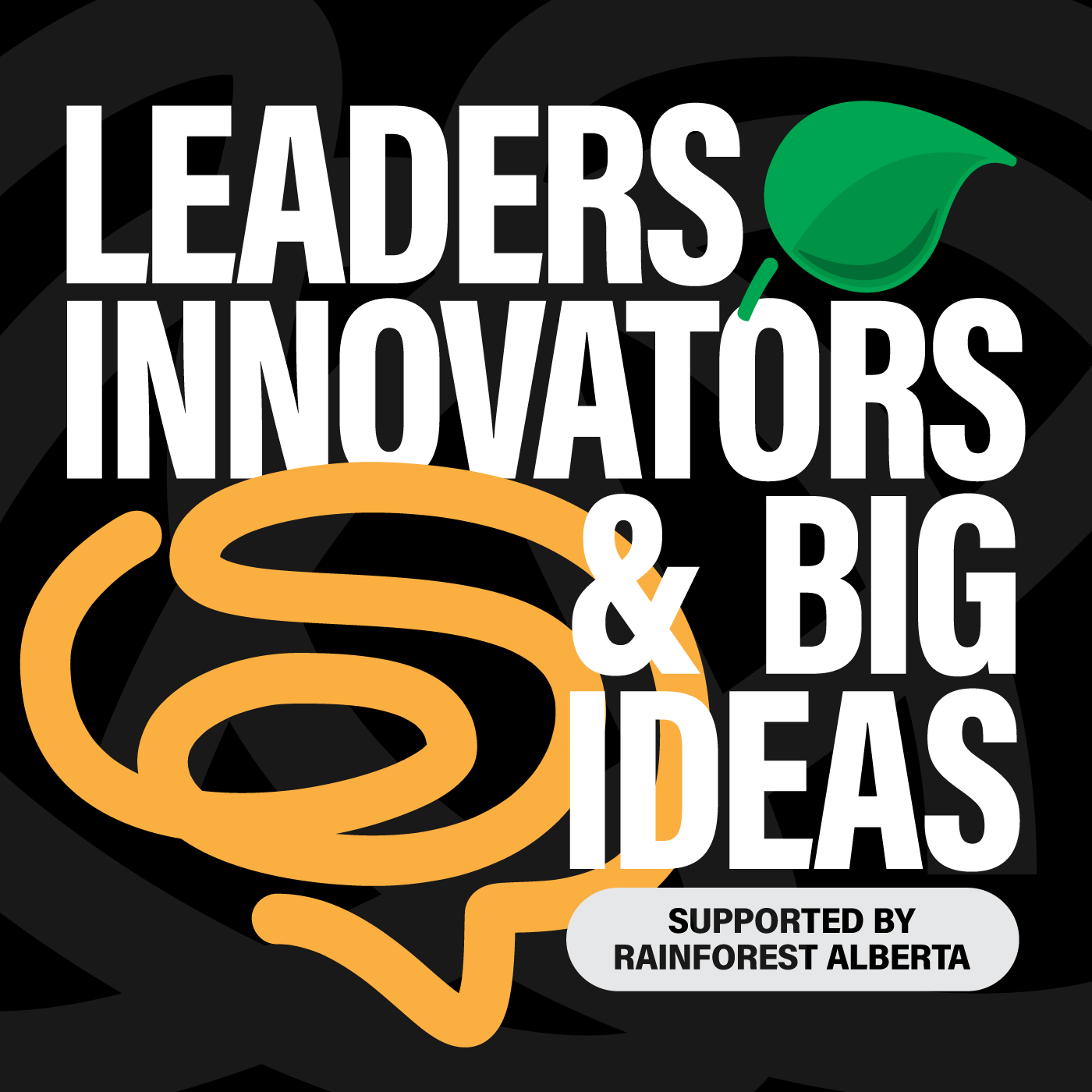 Leaders, Innovators and Big Ideas - the Rainforest podcast showcases those who are contributing to and / or supporting the innovation ecosystem in Alberta. Rainforest Alberta is a world-class community of dreamers and doers, connected by a common goal of making Alberta fertile ground for building, developing, and growing innovative ideas into sustainable ventures. https://rainforestab.ca
Episodes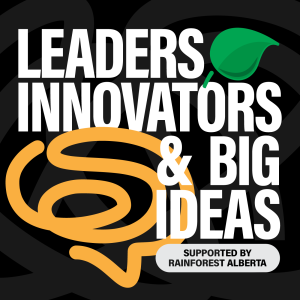 Tuesday Sep 08, 2020
Tuesday Sep 08, 2020
Thank you for listening to the Leaders, Innovators and Big Ideas podcast, supported by Rainforest Alberta.The podcast that highlights those people who are contributing to and/or supporting the innovation ecosystem in Alberta.

Michael Chui Michael Chui enjoys learning about different perspectives and challenges assumptions through questions. He had a diverse career in finance and operations, technology (software), product management (product owner) and regulatory economics including times training as a locomotive engineer. His diverse experience allows him to look at complex ideas through multiple lenses and pinpoint its simplest core values. He is currently unlearning && re-learning how to build intuitive (web) applications and effective architecture solutions as a full stack developer. He is also volunteering with Chartered Professional Accountants (CPA) Alberta to help accountants better adapt to the latest in software and technology.

Aymie Rondeau Aymie Rondeau is a Chartered Professional Accountant, entrepreneur and founder of The Curvy Shop. The Curvy Shop is a curated collection of the best in women's plus-size fashion. Aymie founded the company in 2019 after becoming frustrated trying to find high quality and modern plus-size fashion to meet her needs as a professional. When Aymie isn't hunting down the latest fashion trends, she can be found taking her chocolate Lab, Bentley on adventures, in her vegetable garden, or travelling and eating her way around the world.

Please be sure to share this episode with everyone you know. If you are interested in being either a host, a guest, or a sponsor of the show, please reach out.We are published in Google Podcasts and the iTunes store for Apple Podcasts We would be grateful if you could give us a rating as it helps spread the word about the show.

Show Summary

We are talking to different leaders and innovators in the Alberta technology and startup ecosystem with past experiences in traditional finance roles. They'll talk about their experience in finance and startup, ideas, and their thoughts on a diverse career. Aymie leveraged her personal frustration (with a lack of clothing options) into a sustainable business (the Curvy Shop) - ultimately winning the inaugural ATB Financial Build Her Business crowdfunding competition. She shares her thoughts around the future of clothing and personal lessons navigating her diverse career that included public accounting, logistics, and bootstrapping her startup.
The Curvy Shop (https://www.shopthecurvy.com/pages/about-us)
Brene Brown (https://www.ted.com/speakers/brene_brown)

Show Quote:

"Being more open-minded to possibilities. I don't think in a world today where people can think of a career so rigidly and it can zigzag all over the place. Being more comfortable with risk in your career."

"From a fashion industry standpoint, inclusion isn't something I can ignore. It all intertwines with my business model, so I am constantly reading to continue to educate myself the best I can."

Credits...

This Episode Sponsored By: Community Now! Magazine

Episode Music: Tony Del Degan

Creator & Producer: Al Del Degan

System Engineering Sponsor: Kris Chase - PODMaster 2020