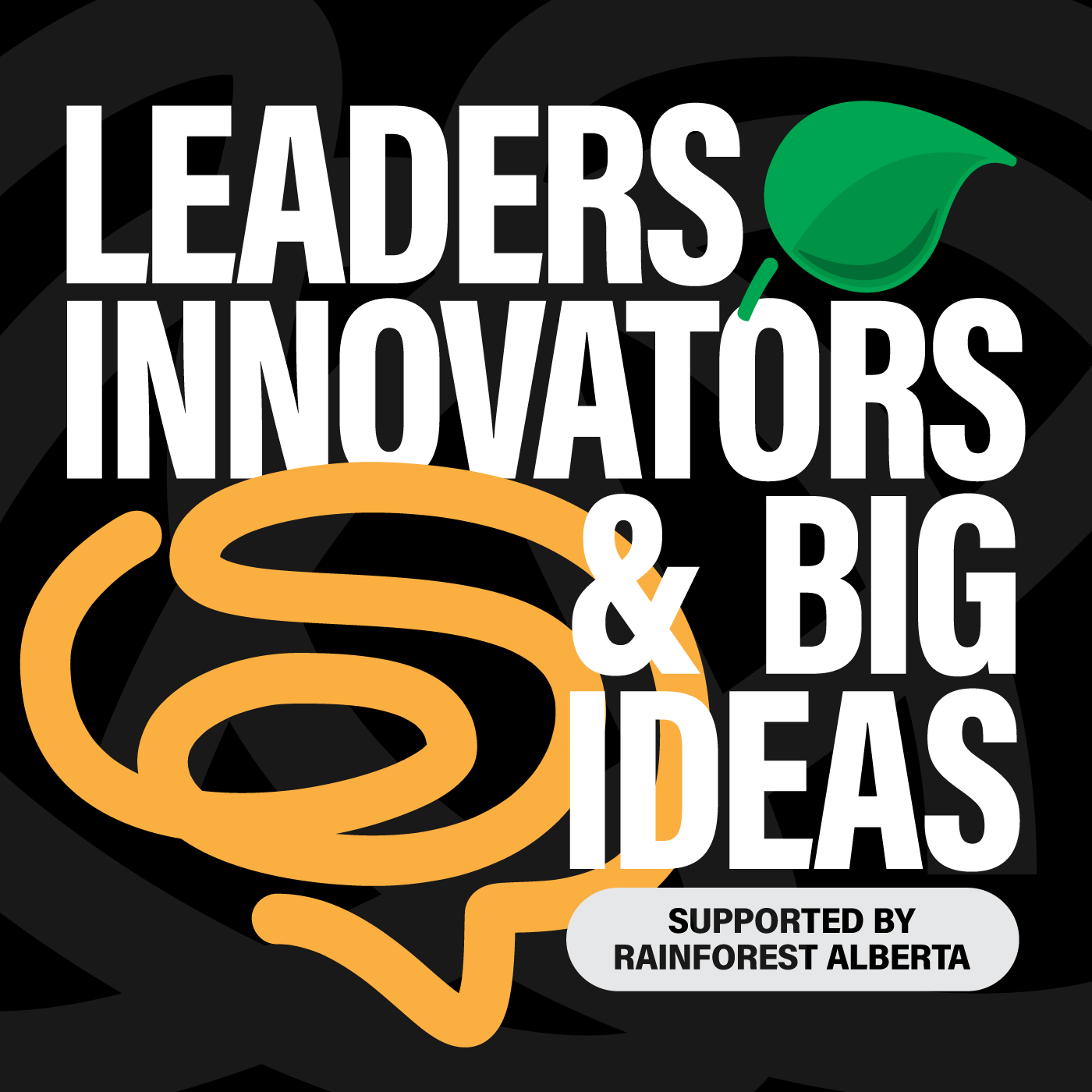 Leaders, Innovators and Big Ideas - the Rainforest podcast showcases those who are contributing to and / or supporting the innovation ecosystem in Alberta. Rainforest Alberta is a world-class community of dreamers and doers, connected by a common goal of making Alberta fertile ground for building, developing, and growing innovative ideas into sustainable ventures. https://rainforestab.ca
Episodes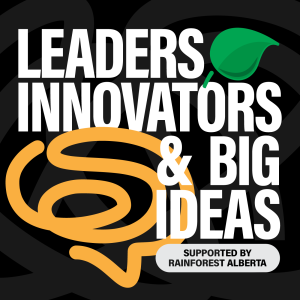 Tuesday Dec 28, 2021
Tuesday Dec 28, 2021
50 year old Sunterra Group is putting the finishing touches on a 20 acre high-tech greenhouse in Acme Alberta to locally grow juicy strawberries and four types of tomatoes. Amanda Hehr has a lot to say about AgTech thriving in Alberta and how much more needs to be accomplished to take advantage of one of the sunniest places on earth.
For the transcription of this episode please visit: https://www.rainforestab.ca/yyc-blog/podcast-episode-150-transcription
Thank you for listening to the Leaders, Innovators and Big Ideas podcast, supported by Rainforest Alberta. The podcast that highlights those people who are contributing to and/or supporting the innovation ecosystem in Alberta.

Host: Lindsay Skabar is the co-founder and Chief Marketing Officer at Bōde, Canada's first online real estate marketplace. Giving customers choice and access are central to her personal and business philosophy. Before her career in tech and real estate, Lindsay served on the Global Business Development team at Axia, which brought high performing, low-cost fibre optic internet to rural Alberta and globally to the USA, France and Singapore. She participates in humanitarian work around the world and in her hometown of Calgary. She continues to be committed to non-profit work in the form of board engagements. Former Chair of Aids Calgary and Chair of the Branch Out Neurological Foundation for many years. Lindsay now sits on the Mount Royal University Foundation Board. She studied business and marketing at Bishop's University. Lindsay is focused on scaling Bōde across Canada, and eventually, internationally.


Guest: Amanda Hehr.  After graduating from the University of Calgary's Executive MBA program in 2014, Amanda abandoned her 15 year career in corporate Calgary to co-found CRU Juice. Along with her partner, Amanda grew CRU from a start up with modest seed capital, to a thriving enterprise including a manufacturing facility, eight corporately owned retail locations, e-commerce and wholesale channels. In addition to providing employment to over 65 Albertans, CRU was proud to have become a part of the local Calgary small business fabric with a strong focus on social consciousness and community building initiatives. CRU was acquired by JUSU Bars Inc. in 2016 and Amanda went on to co-found one of Canada's premier group fitness experiences, UNDRCARD Fitness Club (Calgary, Toronto). In addition to her positions at Director for UNDRCRD and Kathairos Solutions Inc., Amanda is President of Sunterra Greenhouse, the latest addition to the Sunterra Group of Companies. Located in Acme, Alberta, Sunterra Greenhouse will grow tomatoes and strawberries year round in a 20-acre, state-of-the-art controlled climate glass greenhouse.   

Please be sure to share this episode with everyone you know. If you are interested in being either a host, a guest, or a sponsor of the show, please reach out. We are published in Google Podcasts and the iTunes store for Apple Podcasts We would be grateful if you could give us a rating as it helps spread the word about the show.
Show Quotes:
"So 90% of what you see on grocery store shelves between the months of October and April, you're getting from many, many thousands of miles away by plane, by boat, by truck."
"We're we're using almost no inputs at all. So what we're providing is this very helpful product that has had very little intervention in terms of chemical intervention. Almost none. We use good bugs to fight bad bugs instead of using herbicides and pesticides to spray."

Credits...

This Episode Sponsored By: Assembly Coworking Space

Episode Music: Tony Del Degan

Creator & Producer: Al Del Degan