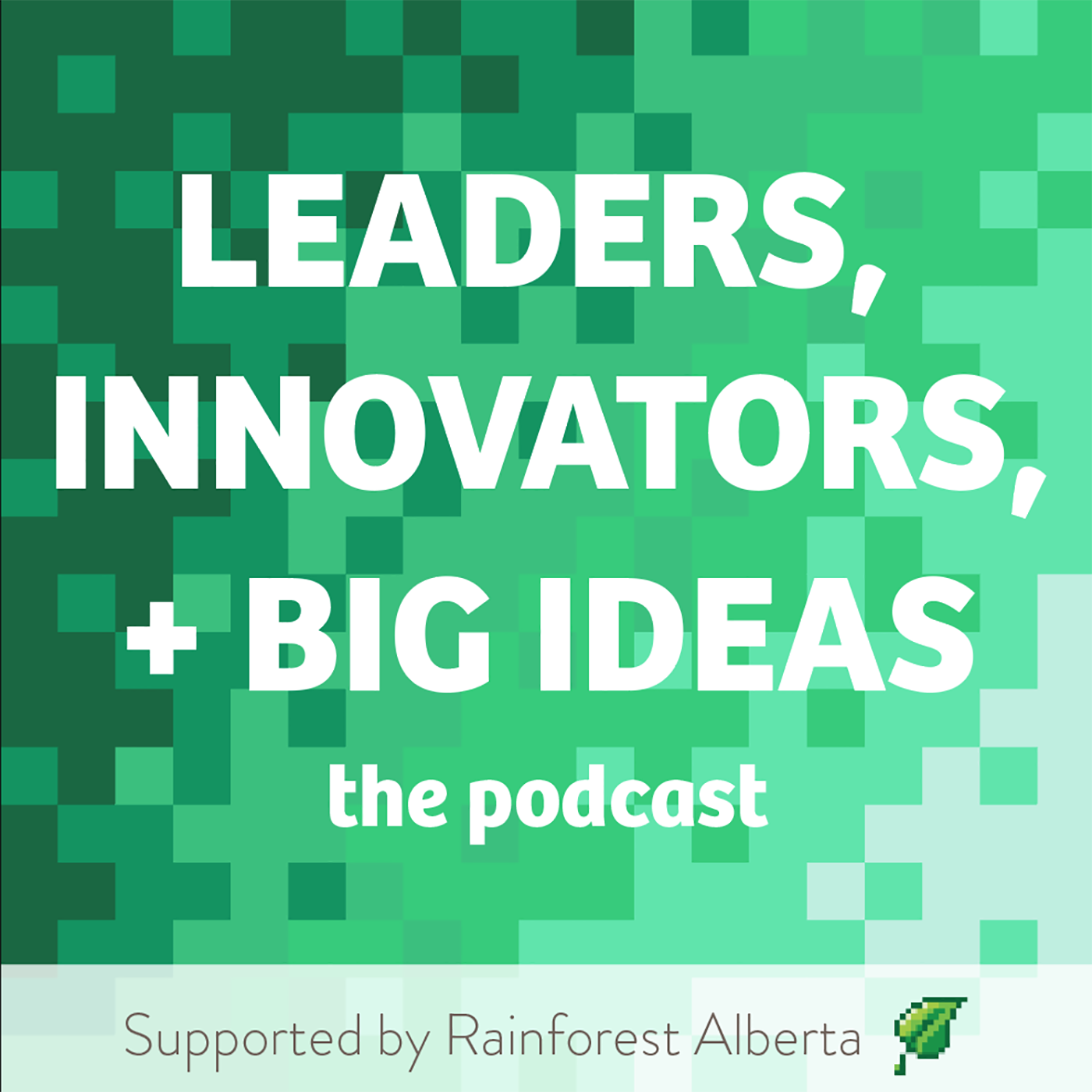 Thank you for listening to the Leaders, Innovators and Big Ideas podcast, supported by Rainforest Alberta.  The podcast that highlights those people who are contributing to and/or supporting the innovation ecosystem in Alberta.
This episode is hosted by Peter Beaudoin.  Peter manages strategy and partnerships for an innovative alliance of energy companies committed to reducing environmental impacts through collaborative R&D efforts. Peter worked for more than 20 years in Asia building and investing in a variety of businesses. His most recent role outside of Canada was with the World Wildlife Fund, where he was the Chief Executive Officer of WWF China, based in Beijing. Prior to that, Peter lived in Hong Kong for 15 years working in the technology industry. 
Dr. Terry Rock is working to bring innovation to the core of the Calgary and Alberta economies. He is a passionate promoter of Calgary's potential and has an extensive entrepreneurial and strategic leadership background.
Terry's previous experience has covered a wide variety of contexts and industries including Principal of Rock Strategy & Leadership, Executive Director of the Alberta Small Brewers Association, and Strategic Advisor to Alberta Music Cities. He was also the founding CEO of Calgary Arts Development Authority. Terry brings diverse experience in consulting for high-potential technology ventures, government relations, marketing and sector development, all critical to CTI in its work to establish Calgary as a global innovation hub.
Terry currently works with many Calgary-based boards including the TELUS Calgary Community Board, the Sled Island Music & Arts Festival Board, and the board for Hillhurst United Church. He has previously sat on the founding board of cSPACE Projects, and was the Chair of the AIESEC Canada Inc. board where he had been their President.
Terry holds a PhD in Management with a focus on Strategic Management, Entrepreneurship and Innovation from Texas Tech University, and a Bachelor of Commerce in Marketing (with Distinction) from the University of Saskatchewan.
Please be sure to share this episode with everyone you know. If you are interested in being either a host, a guest, or a sponsor of the show, please reach out.  We are published in Google Podcasts and the iTunes store for Apple Podcasts.  We would be grateful if you could give us a rating as it helps spread the word about the show.
Episode Summary:
Join us as Terry Rock, President and CEO, of Platform Calgary, discusses the organisation's role in helping Calgary transform into a global hub for tech start-ups and entrepreneurs.
Quotes:
"We need a thriving and connected ecosystem, and where we are as a city, we are well positioned"
Credits...
This Episode Sponsored By: Capturing Legacies Inc.
Graphic Design: Mackenzie Bedford
Episode Music: Tony Del Degan
Creator & Producer: Al Del Degan