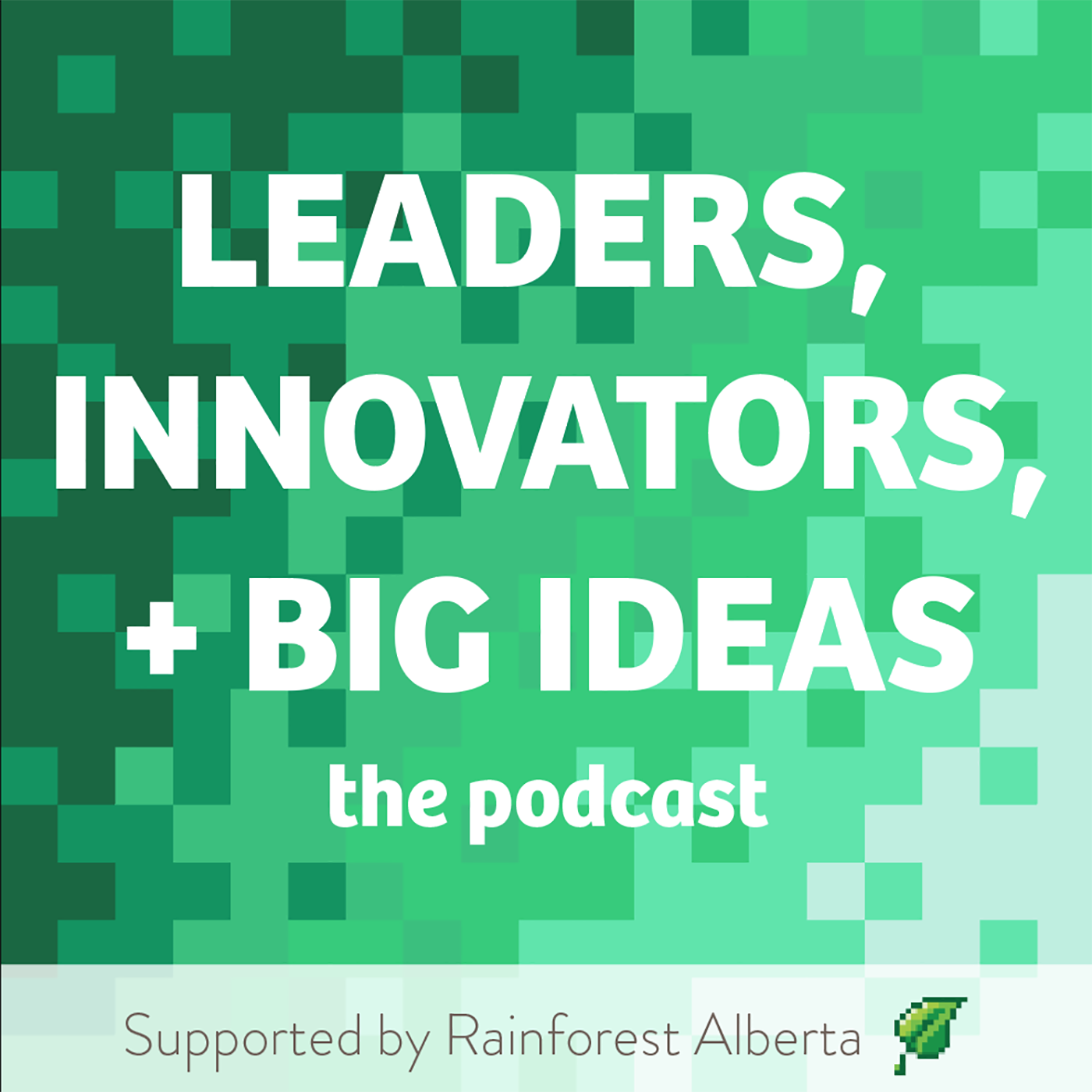 Thank you for listening to the Leaders, Innovators and Big Ideas podcast, supported by Rainforest Alberta.  The podcast that highlights those people who are contributing to and/or supporting the innovation ecosystem in Alberta.
In this episode, Manuel Olumorin hosts and his guest is Eric Little.  Manuel is an engineer who worked in the oil and gas business, now a marketer helping small businesses reach new customers on digital platforms and keep their existing customers happy.  His superpower is that he has an insatiable hunger to learn and try new things. 
Eric Little is the founder of Solstice Power Corp.  He realized that when oil & gas well sites are decommissioned/abandoned, there is a lot of infrastructure and low flow residual gas remaining that could be turned into electricity.  He could also build solar farms on those otherwise contaminated and unusable areas of land.
Hear Manuel and Eric talk about renewable energy, the challenges that exist and how innovative ideas can become a reality if you aren't afraid to ask questions and take a look at old problems in a new light.
Please be sure to share this episode with everyone you know. If you are interested in being either a host, a guest, or a sponsor of the show, please reach out.  We are published in Google Podcasts and the iTunes store for Apple Podcasts.  We would be grateful if you could give us a rating as it helps spread the word about the show.
Credits...
This Episode Sponsored By: Zinc Ventures
Graphic Design: Mackenzie Bedford
Episode Music: King Aurorus
Creator & Producer: Al Del Degan