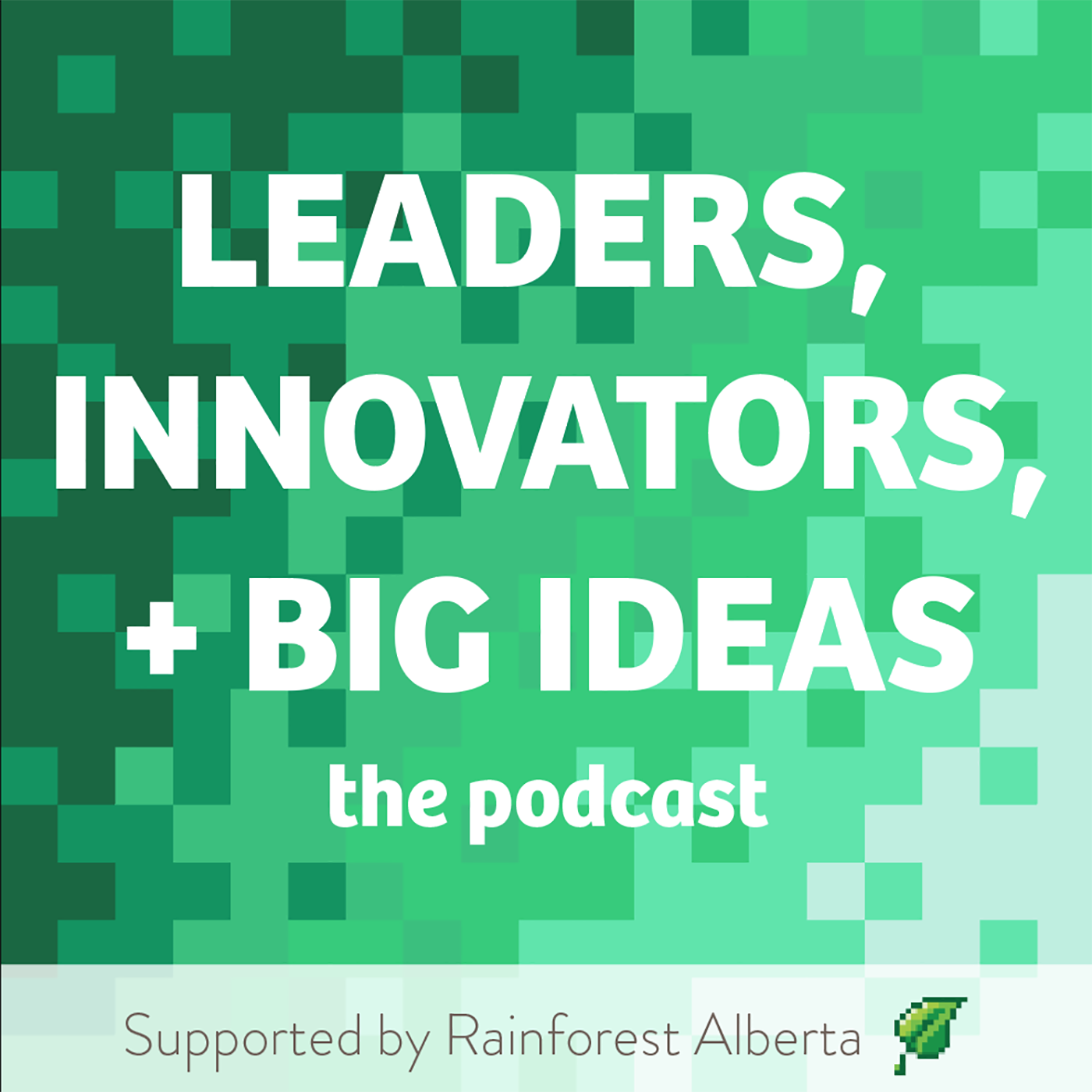 Thank you for listening to the Leaders, Innovators and Big Ideas podcast, supported by Rainforest Alberta.  The podcast that highlights those people who are contributing to and/or supporting the innovation ecosystem in Alberta.
Quote(s):
"The most rewarding part was figuring out how little I know."
"You can't textbook real-life situations."
Summary:
Hear how Community Now Magazine is a great platform for SME businesses to tell their story on a monthly bases. It is a magazine that is published digitally every month, and it also raises money for great causes.
Stacy is working on a Blockchain-based money transfer mobile system that sends money safely and securely around the world in 90 seconds
Notes:
This episode is hosted by Allan Marston.  Allan is a Father, Husband and innovator. Mr. Marston is a successful corporate executive heading up departments in Business Development, Sales, Marketing and Human Resources. As a serial entrepreneur Allan has over 18 years' experience in the technology startup space and was the CEO of his own Silicon Valley company.  Previously Allan spent 25 years in the retail business and was with a company when it created Canada's first loyalty reward card program.  He has had several start-ups and successful exits and is currently the founder of Zenoshi.io where he is building a universal rewards program on the blockchain.
Stacy Richter is better known as the Marketing Mindbender. To kick start his career, Stacy completed his Bachelor of Commerce degree at the University of Calgary with a double major in Marketing and Information Systems. This was quickly followed up by completing an Industrial Marketing minor at the University of Kaiserslautern in Germany.
Stacy has successfully lead marketing initiatives in nearly every sector known in the business world including oil and gas, ecommerce, retail, hospitality, manufacturing, professional services, finance and fintech.  He also completed his MBA at the University of Phoenix before joining a boutique marketing agency as a senior associate. At the time of his exit 4 years later, he and his partners had grown the agency to 6 offices and 30+ associates across North America.
Oro is the bank for the unbanked.
We are developing a platform where nannies, caregivers, labourers and retail workers can send money directly to their family as if they were handing the money to them in person.  Built on the blockchain and operating over mobile devices or an internet browser, Oro allows foreign workers easily and instantly send money back to their families in their home countries.
Allan has a great conversation with Stacy about the Rainforest, starting a financial technology company, and the success of Community Now magazine, which Stacy is a regular columnist.
Please be sure to share this episode with everyone you know. If you are interested in being either a host, a guest, or a sponsor of the show, please reach out.  We are published in Google Podcasts and the iTunes store for Apple Podcasts.  We would be grateful if you could give us a rating as it helps spread the word about the show.
Credits...
This Episode Sponsored By: Zinc Ventures
Graphic Design: Mackenzie Bedford
Episode Music: Tony Del Degan
Creator & Producer: Al Del Degan