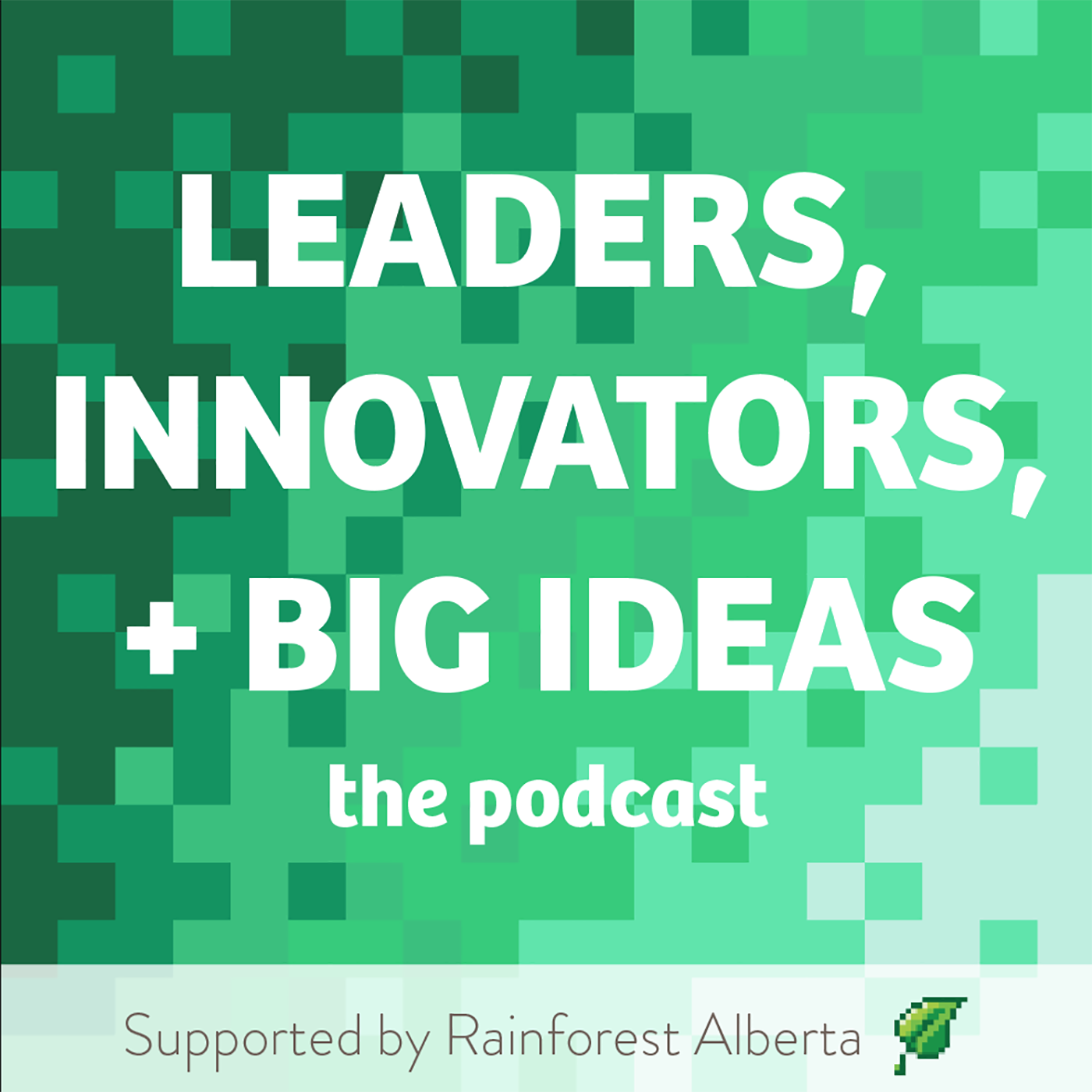 Thank you for listening to the Leaders, Innovators and Big Ideas podcast, supported by Rainforest Alberta.  The podcast that highlights those people who are contributing to and/or supporting the innovation ecosystem in Alberta.
I am hosting this episode myself and for some background on me, I am educated in Computer Science and have spent most of my career as a software developer, business analyst and project manager.  I am a passionate entrepreneur and enjoy working with creative technologies and in business development.
In this episode I chat with a friend of the Rainforest, Nicholas Luff based out of London in the UK.  Nicholas is an entrepreneur, thought leader and investor supporting innovation and community throughout his international business travels. During one of his recent trips to Calgary I had a chance to sit down with Nicholas and discuss how the innovation ecosystem in Alberta, and in Calgary specifically, could rival that of larger Canadian cities if we break down the silos and build better long-term relationships between startup founders and investors.
Nicholas Luff is an accomplished advisor, strategist and investor with over 25 years experience in the corporate, non-profit and public sectors. Currently based in London (UK) but a very frequent traveller, he is often found leading innovative and collaborative approaches to accelerating the economic development of startup ecosystems, especially in regions that aspire to truly compete on national and global stages.
His work experience has spanned five continents and have included organizations such as IBM, Lockheed Martin, Ballard Power Systems, the United Nations, Microsoft, as well as governments including Canada, UK, Laos and the Philippines. Nicholas completed post-graduate studies in Business at the University of Cambridge (UK), holds numerous management and professional certifications, and has served on a variety of boards. He was also amongst Calgary's Top 40 Under 40 recipients in 2009.
A life-long social entrepreneur, Nicholas brings his passions to startups and early-round enterprises as an angel investor, mentor and/or advisor. Using his skills in accelerating partnerships, executing innovative strategies for scaling-up or developing innovative funding models, he feels equally confident in both the front line trenches as well as the c-suite of organizations committed to meeting bold and ambitious targets.
Should you wish to contact Nicholas, you can do so through Twitter (@nicholasluff https://twitter.com/nicholasluff) and on LinkedIn
at https://www.linkedin.com/in/nicholas-luff-16023610/
Please be sure to share this episode with everyone you know. If you are interested in being either a host, a guest, or a sponsor of the show, please reach out.  We are published in Google Podcasts and the iTunes store for Apple Podcasts.  We would be grateful if you could give us a rating as it helps spread the word about the show.
Credits...
This Episode Sponsored By: Capturing Legacies Inc.
Graphic Design: Mackenzie Bedford
Episode Music: Tony Del Degan
Creator & Producer: Al Del Degan