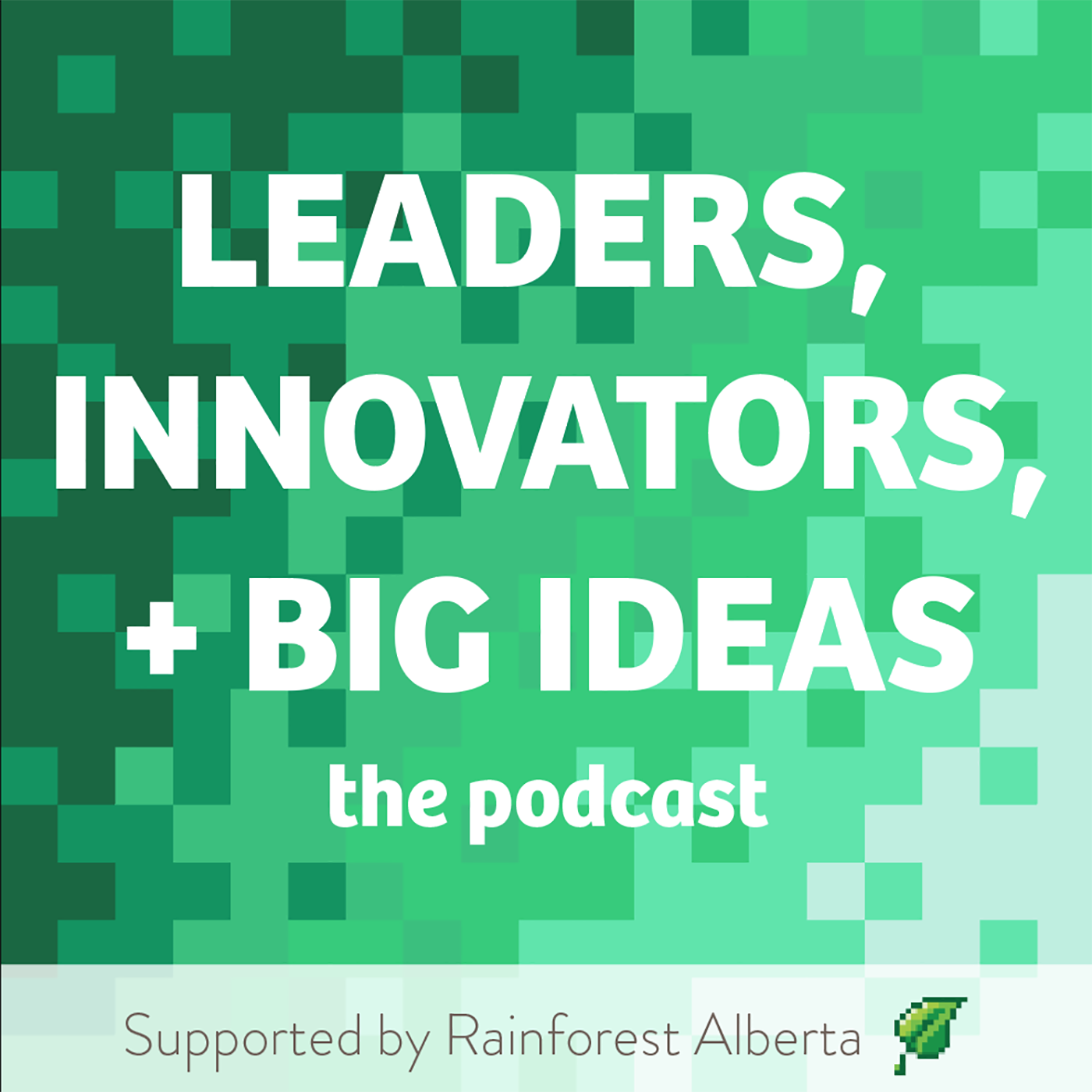 Thank you for listening to the Leaders, Innovators and Big Ideas podcast, supported by Rainforest Alberta.  The podcast that highlights those people who are contributing to and/or supporting the innovation ecosystem in Alberta.
I am hosting this episode myself and for some background on me, I am educated in Computer Science and have spent most of my career as a software developer, business analyst and project manager.  I am a passionate entrepreneur and enjoy working with creative technologies and in business development.
If you have listened to past episodes of this podcast, chances are you heard Allan Marston host a few.  On this episode I have the pleasure of having a conversation with Allan about his personal history and how he got to where he is today.  Allan shares his idea for an "investment club" (35:45) to help new startups get a leg up through a unique crowd funding and mentoring opportunity.
Please be sure to share this episode with everyone you know. If you are interested in being either a host, a guest, or a sponsor of the show, please reach out.  We are published in Google Podcasts and the iTunes store for Apple Podcasts.  We would be grateful if you could give us a rating as it helps spread the word about the show.
Credits...
This Episode Sponsored By: Workhaus Core
Graphic Design: Mackenzie Bedford
Episode Music: Tony Del Degan
Creator & Producer: Al Del Degan