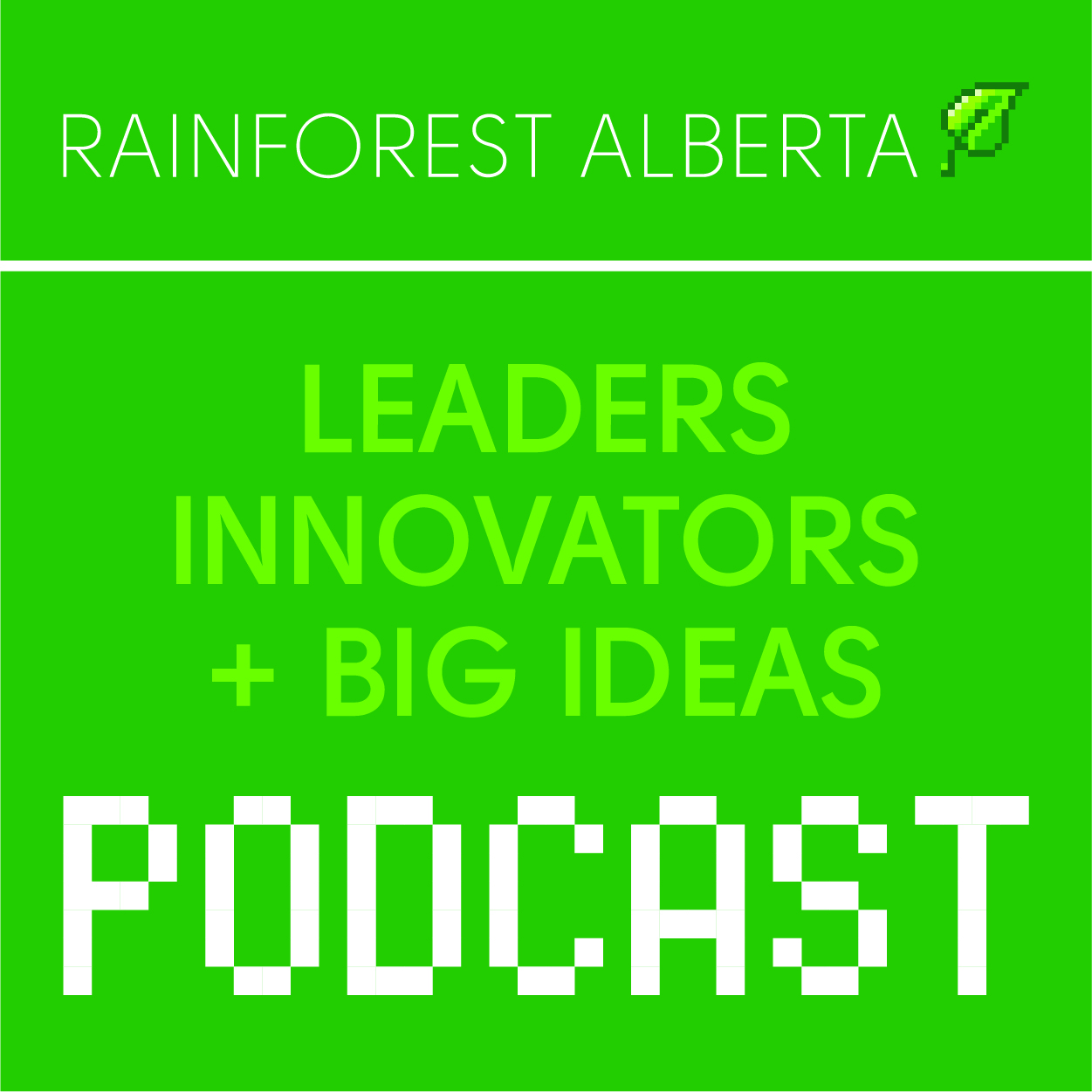 Thank you for listening to the Leaders, Innovators and Big Ideas podcast, supported by Rainforest Alberta.  The podcast that highlights those people who are contributing to and/or supporting the innovation ecosystem in Alberta.
This is the first episode from Edmonton, and it is hosted by Christopher Drobot.  Having worked and lived across Western Canada, Christopher has recently made a shift out of an 18 year career (with one company) in food retail management to now exploring Edmonton's innovation ecosystem. His experience launching a store in a new market helped him realize his excitement around bring ideas into reality, and the power of a supportive network in making that happen. His time at Rainforest has been eye-opening in just how much is happening in the community to make things happen.
Christopher is currently involved in the Aquatic Biosphere Project, working on funds development for the push to bring a world-class aquarium to the city of Edmonton; is working towards building a Machine Learning model with retail applications; and is completing the final courses towards his MBA. He is a husband, and a father of two homeschooled children. He sees parallels between the entrepreneurial path and homeschooling and is teaching his children how to unleash their inner entrepreneur as well.
David M. Botwick-Ries is an American serial entrepreneur with a background in coworking, community, and strategy. Currently the Business Development Representative at ConnectAd in Toronto and the Communications Manager for Gun Violence Archive in Washington D.C., David has launched two businesses (Mike & Cookies and Verde Vegan) in two different countries (United States and Mexico), has a background as a freelance marketing consulting, and has worked with startups nonstop since graduating from the University of Maryland with a degree in Political Science in 2011. David also served as Director of Innovation for The Grove Coworking in New Haven, CT and Community Manager for Homestead Coworking in Edmonton.
Please be sure to share this episode with everyone you know. If you are interested in being either a host, a guest, or a sponsor of the show, please reach out.  We are published in Google Podcasts and the iTunes store for Apple Podcasts.  We would be grateful if you could give us a rating as it helps spread the word about the show.
Credits...
This Episode Sponsored By: Unit B Coworking
Graphic Design: Mackenzie Bedford
Episode Music: Tony Del Degan
Creator & Producer: Al Del Degan