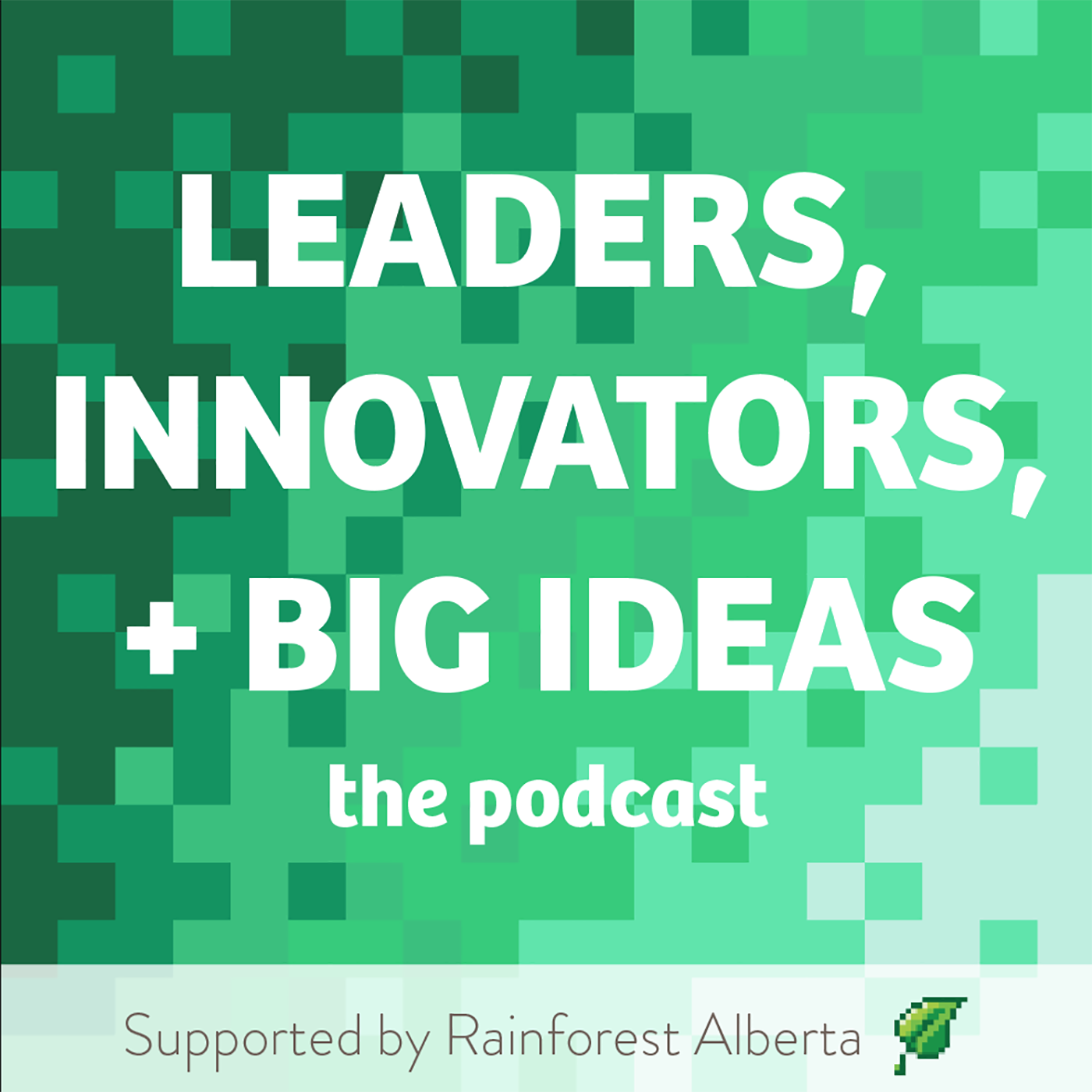 Thank you for listening to the Leaders, Innovators and Big Ideas podcast, supported by Rainforest Alberta.  The podcast that highlights those people who are contributing to and/or supporting the innovation ecosystem in Alberta.
This episode is hosted by Manuel Olumorin.  Manuel Olumorin is an engineer who worked in the oil and gas business, now a marketer helping small businesses reach new customers on digital platforms and keep their existing customers happy. His superpower is that he has an insatiable hunger to learn and try new things.
Sean Coates is a Community Builder & Startup Professional who is currently the Director - Western Canada for Workhaus Core, a stunning co-working space in downtown Calgary.  Originally from Ottawa, Sean left the Nation's Capital to study at Queen's University in Kingston. Completing his Bachelor's in Political Studies, Sean continued on the down the 401 to Toronto to pursue a post-graduate diploma in TV Writing & Production at Humber College. After five years working on various lifestyle, comedy & documentary productions, he went back to school do his Master's in Business Administration, with a focus on the management of Technology & Innovation. Landing at Kobo and managing their international markets & customers for 3 years, Sean got to get his first taste of the Start-up community, and learning from one of Canada's most successful entrepreneurs, Mike Serbenis. Working with a couple of other Start-ups over the past 5 years, both which were based-out of the original Workhaus location Sean befriending the founders. And after helping out his spare time, Sean joined Workhaus full-time in late 2018. His goal is to help bring community-first coworking to Western Canada, and making the Calgary market, the cornerstone of that expansion!
Please be sure to share this episode with everyone you know. If you are interested in being either a host, a guest, or a sponsor of the show, please reach out.  We are published in Google Podcasts and the iTunes store for Apple Podcasts.  We would be grateful if you could give us a rating as it helps spread the word about the show.
Credits...
This Episode Sponsored By: Zinc Ventures
Graphic Design: Mackenzie Bedford
Episode Music: Tony Del Degan
Creator & Producer: Al Del Degan