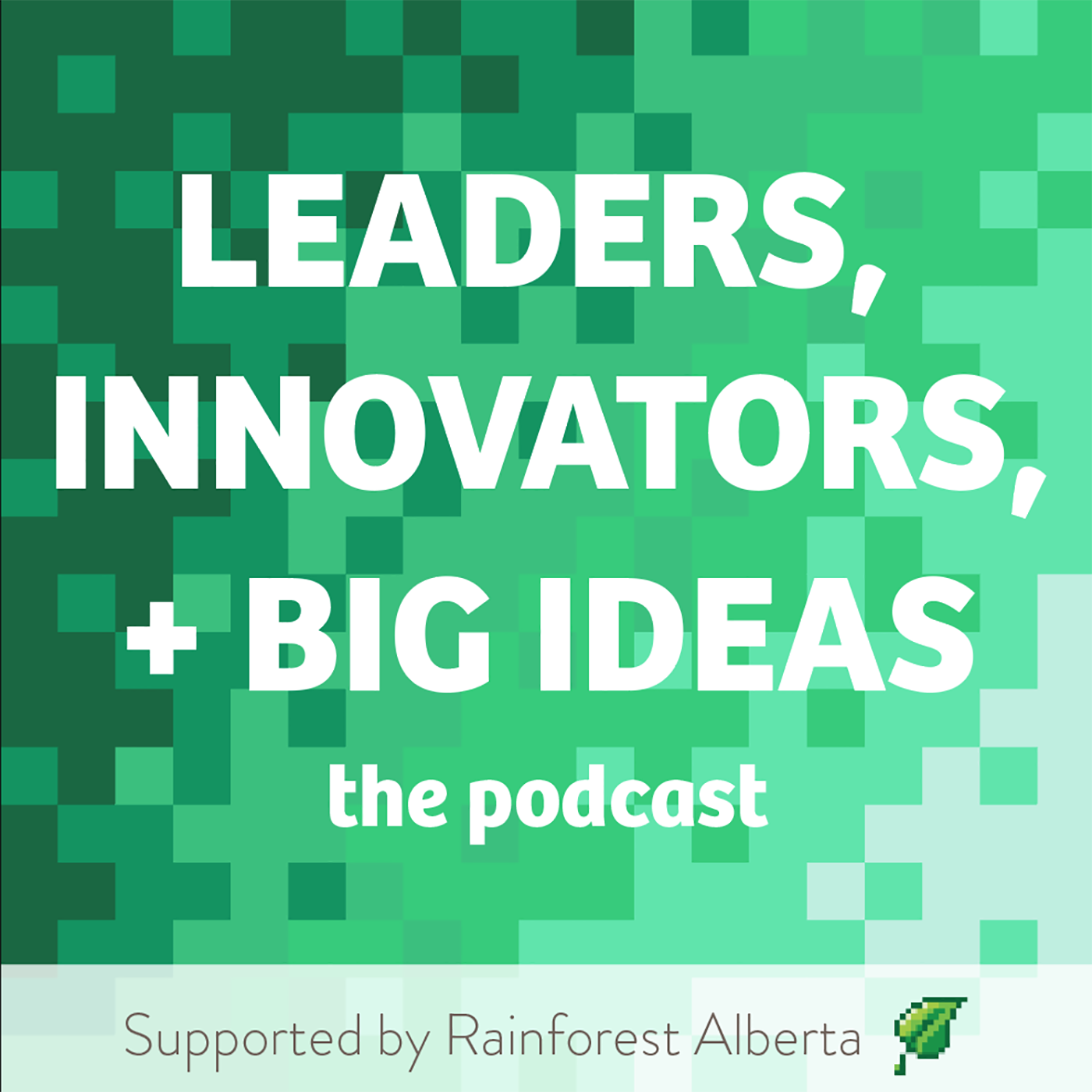 Thank you for listening to the Leaders, Innovators and Big Ideas podcast, supported by Rainforest Alberta.  The podcast that highlights those people who are contributing to and/or supporting the innovation ecosystem in Alberta.
Amanda Hall, Co-Founder & CEO Summit Nanotech, is a professional geophysicist with 11 years of experience in the oil and gas industry, 4 years in the mining industry and 4 years as a laboratory scientist. Amanda is passionate about growing a human centric company, employing innovative, resourceful people who feel responsible for rapidly creating the change that is needed in our industrial landscape using wisdom, technology and adaptive solutions.
Steven Vaivada is the President of Scout Engineering & Consulting Ltd., a "next-generation" Indigenous-company created, wholly-owned, and operated by First-Nations Professionals seeking to support Indigenous communities across Canada. Steven has industry-leading experience developing relationships and building corporate processes to support projects in Indigenous communities.
Please be sure to share this episode with everyone you know. If you are interested in being either a host, a guest, or a sponsor of the show, please reach out.  We are published in Google Podcasts and the iTunes store for Apple Podcasts.  We would be grateful if you could give us a rating as it helps spread the word about the show.
Credits...
This Episode Sponsored By: Work Nicer - Roxbury
Graphic Design: Mackenzie Bedford
Episode Music: Tony Del Degan
Creator & Producer: Al Del Degan