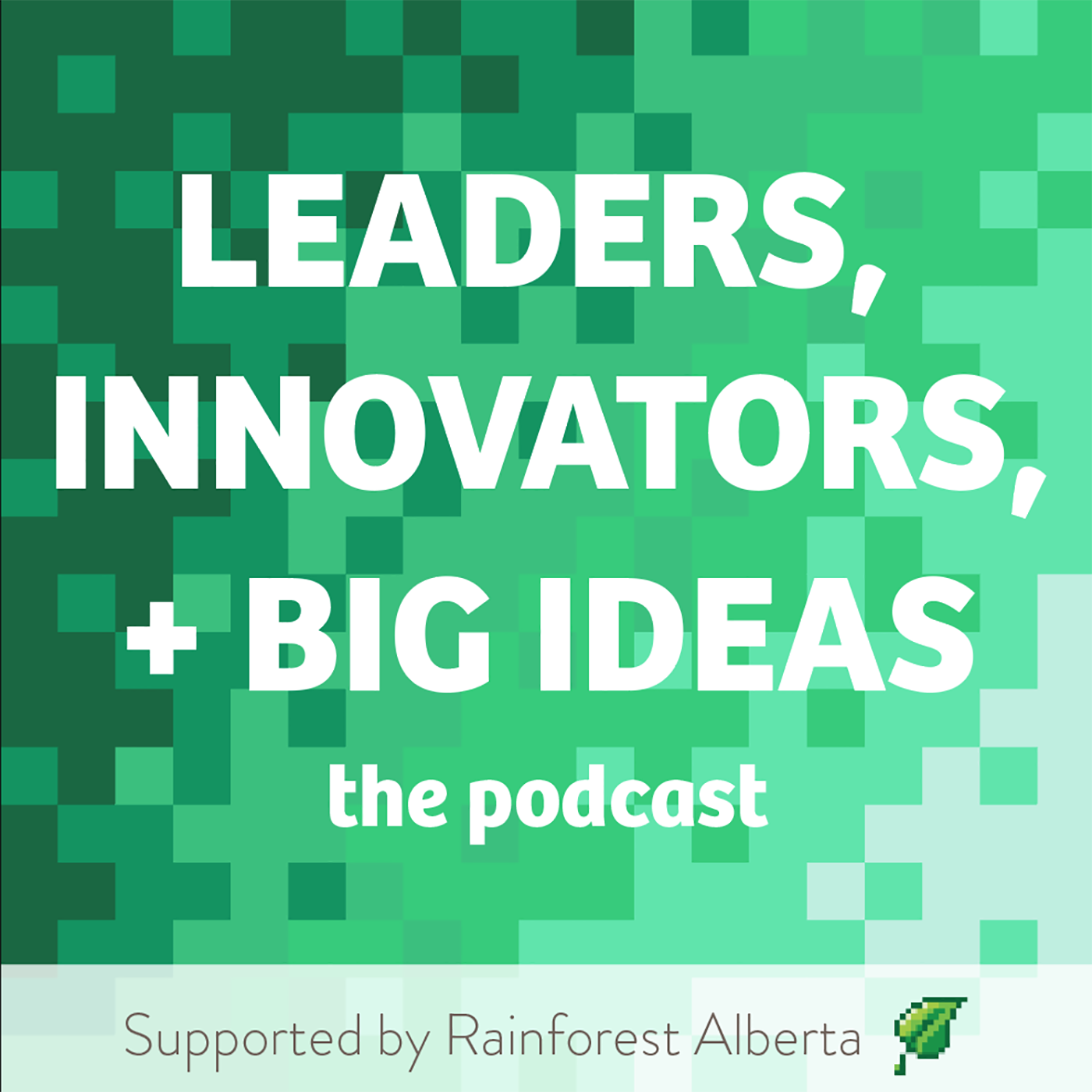 Thank you for listening to the Leaders, Innovators and Big Ideas podcast, supported by Rainforest Alberta.  The podcast that highlights those people who are contributing to and/or supporting the innovation ecosystem in Alberta.
This episode is hosted by Peter Beaudoin.  Peter manages strategy and partnerships for an innovative alliance of energy companies committed to reducing environmental impacts through collaborative R&D efforts. Peter worked for more than 20 years in Asia building and investing in a variety of businesses. His most recent role outside of Canada was with the World Wildlife Fund, where he was the Chief Executive Officer of WWF China, based in Beijing. Prior to that, Peter lived in Hong Kong for 15 years working in the technology industry.
Pieter Boekhoff is the 2018 Manning Innovation Award Finalist, 2016 Startup Canada Entrepreneur of the Year (Prairies), one of Calgary's Top 40 Under 40 (2014), Mount Royal Horizon Award Winner (2014), One of Canada's 10 "Mentor Rock Stars" (2013), Globe and Mail Top 20 up and coming Entrepreneurs (2012), Breakout Business of the Year Finalist (2012), Small Business of the Year Finalist (2013).
Pieter has a Computer Science Degree with a Minor in Entrepreneurship and is the Founder of Nobal Technologies, a technology company bent on changing the way people interact with their world. Nobal's primary focus is the development, distribution and sale of their flagship product, The iMirror™.
Please be sure to share this episode with everyone you know. If you are interested in being either a host, a guest, or a sponsor of the show, please reach out.  We are published in Google Podcasts and the iTunes store for Apple Podcasts.  We would be grateful if you could give us a rating as it helps spread the word about the show.
Credits...
This Episode Sponsored By: Zinc Ventures
Graphic Design: Mackenzie Bedford
Episode Music: Tony Del Degan
Creator & Producer: Al Del Degan