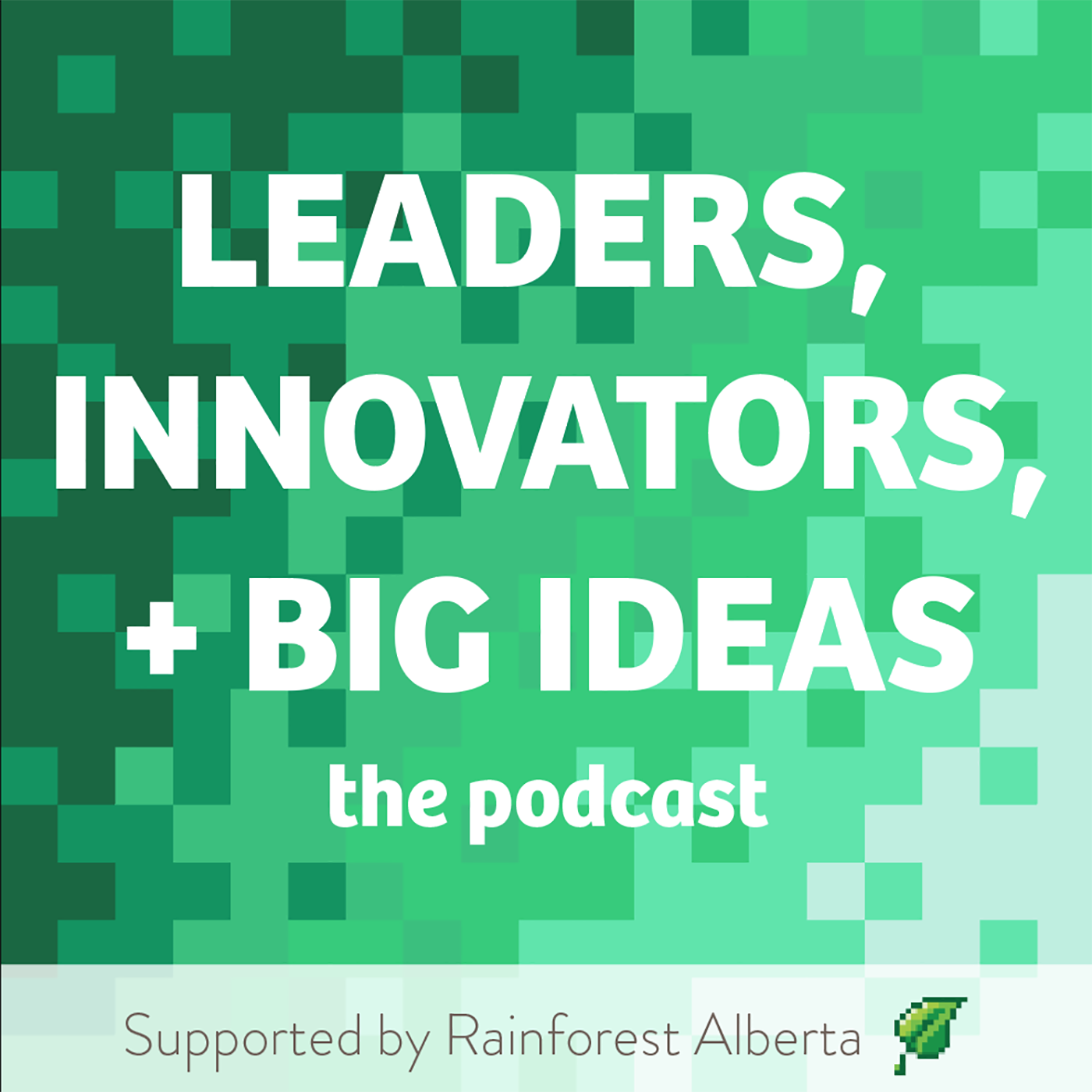 Thank you for listening to the Leaders, Innovators and Big Ideas podcast, supported by Rainforest Alberta.  The podcast that highlights those people who are contributing to and/or supporting the innovation ecosystem in Alberta.
I am hosting this episode myself.  For more than 20 years I have provided leadership and guidance in technology and software development. When I am not networking, making connections and trying to help out wherever I can, I follow my creative passions of graphic design and photography.
Brydon Gierl has been working in the liquid cooling field for 20 years. Prior to Co-founding CoolIT Systems Inc. he worked in various capacities in construction and fabrication industries learning valuable lessons as a first time business owner operator. Currently in his position as SVP of Product Development at CoolIT Systems he is back to where his creative talents are best exploited and a work ethic born on the family farm serves the company well.
Please be sure to share this episode with everyone you know. If you are interested in being either a host, a guest, or a sponsor of the show, please reach out.  We are published in Google Podcasts and the iTunes store for Apple Podcasts.  We would be grateful if you could give us a rating as it helps spread the word about the show.
Episode Summary:
Brydon talks about how CoolIT came into existence and the difficulties and lessons learned along the journey from a couple guys trying to solve a problem to an international technology company working with some of the tech giants of data centres.
Quotes:
"Most of the people we have here are far smarter than I'll ever be."
"[After being in business for a long time] you can get stuck, you can get complacent, you can think we used to do it this way, and that is a dangerous place to be. You gotta open your eyes and listen to people around you."
"Never be afraid to be the dumber one in the room."
Credits...
This Episode Sponsored By: Capturing Legacies Inc.
Graphic Design: Mackenzie Bedford
Episode Music: Tony Del Degan
Creator & Producer: Al Del Degan