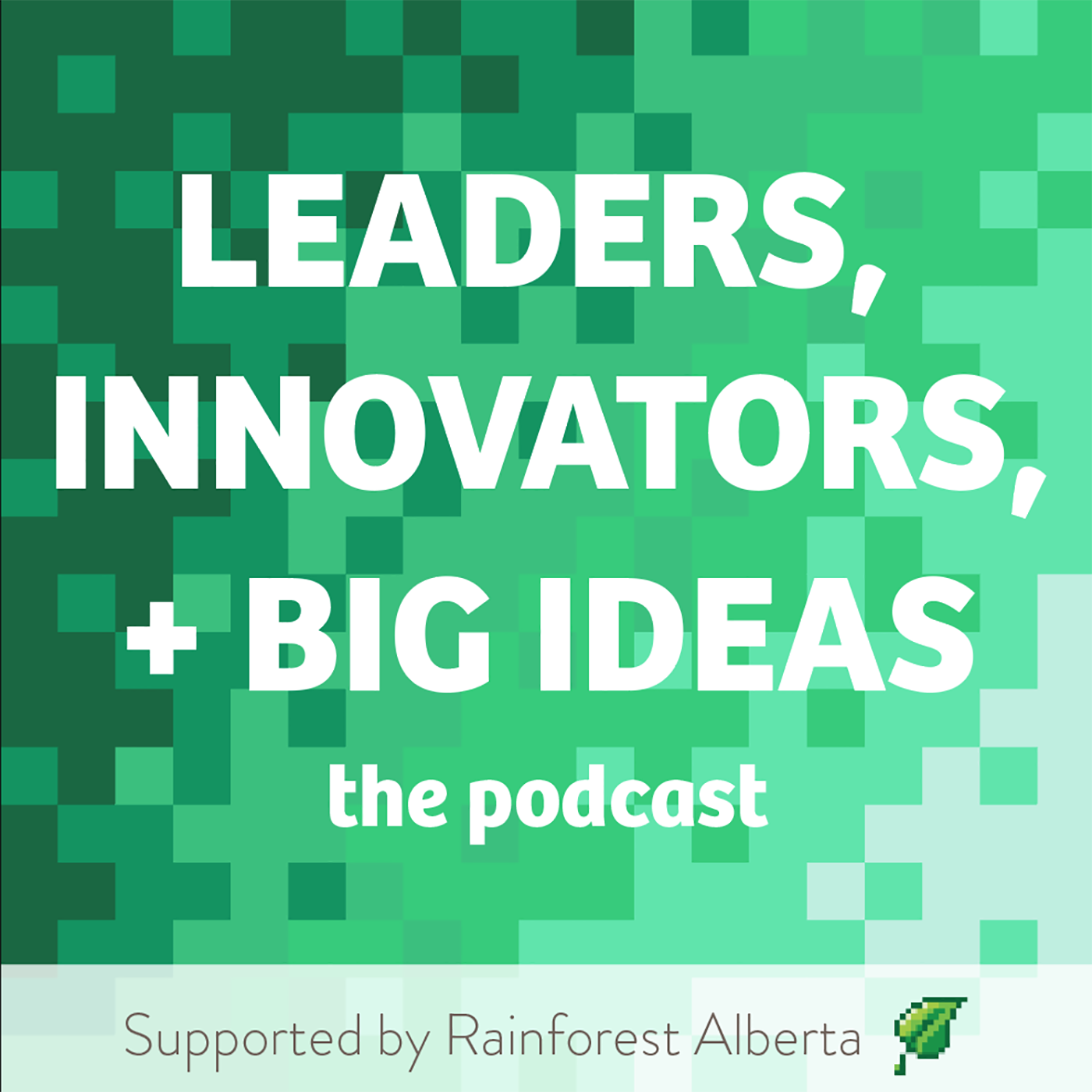 Thank you for listening to the Leaders, Innovators and Big Ideas podcast, supported by Rainforest Alberta.  The podcast that highlights those people who are contributing to and/or supporting the innovation ecosystem in Alberta.
I am hosting this episode myself.  For more than 20 years I have provided leadership and guidance in technology and software development. When I am not networking, making connections and trying to help out wherever I can, I follow my creative passions of graphic design and photography. 
Jim Gibson is an Entrepreneur, Innovation Strategist, and author.  Jim is passionate, experienced, and an infinitely curious entrepreneur, Jim shares his cautionary tale of innovation and disruption in a human world in his book: Tip of the Spear, the product of his life's work - spanning over 30 years at the forefront of technology and change.
Jim has an MBA from the Schulich School of Business in Toronto, a B.Comm from the University of Toronto, and holds his Certified Management Consulting Designation. Jim lives in Calgary, Canada with his family, and travels the world sharing his experience, business acumen, and startup wisdom.
Please be sure to share this episode with everyone you know. If you are interested in being either a host, a guest, or a sponsor of the show, please reach out.  We are published in Google Podcasts and the iTunes store for Apple Podcasts.  We would be grateful if you could give us a rating as it helps spread the word about the show.
Episode Summary:
This episode is loaded with content from a summary of Jim Gibson's life history through to the origin story of Rainforest Alberta through to why Jim Wrote his first book "Tip of the Spear" and a look at the future of technology and digital disruption.
Quotes:
"I will never forget, being in Shanghai doing simultaneous translation of Mandarin and English announcing our new product and I just had this out-of-body experience thinking... what the heck am I doing here?"
"What we have to be much better at, and exponential at, is the innovation of ways"
Credits...
This Episode Sponsored By: Workhaus Core
Graphic Design: Mackenzie Bedford
Episode Music: Tony Del Degan
Creator & Producer: Al Del Degan