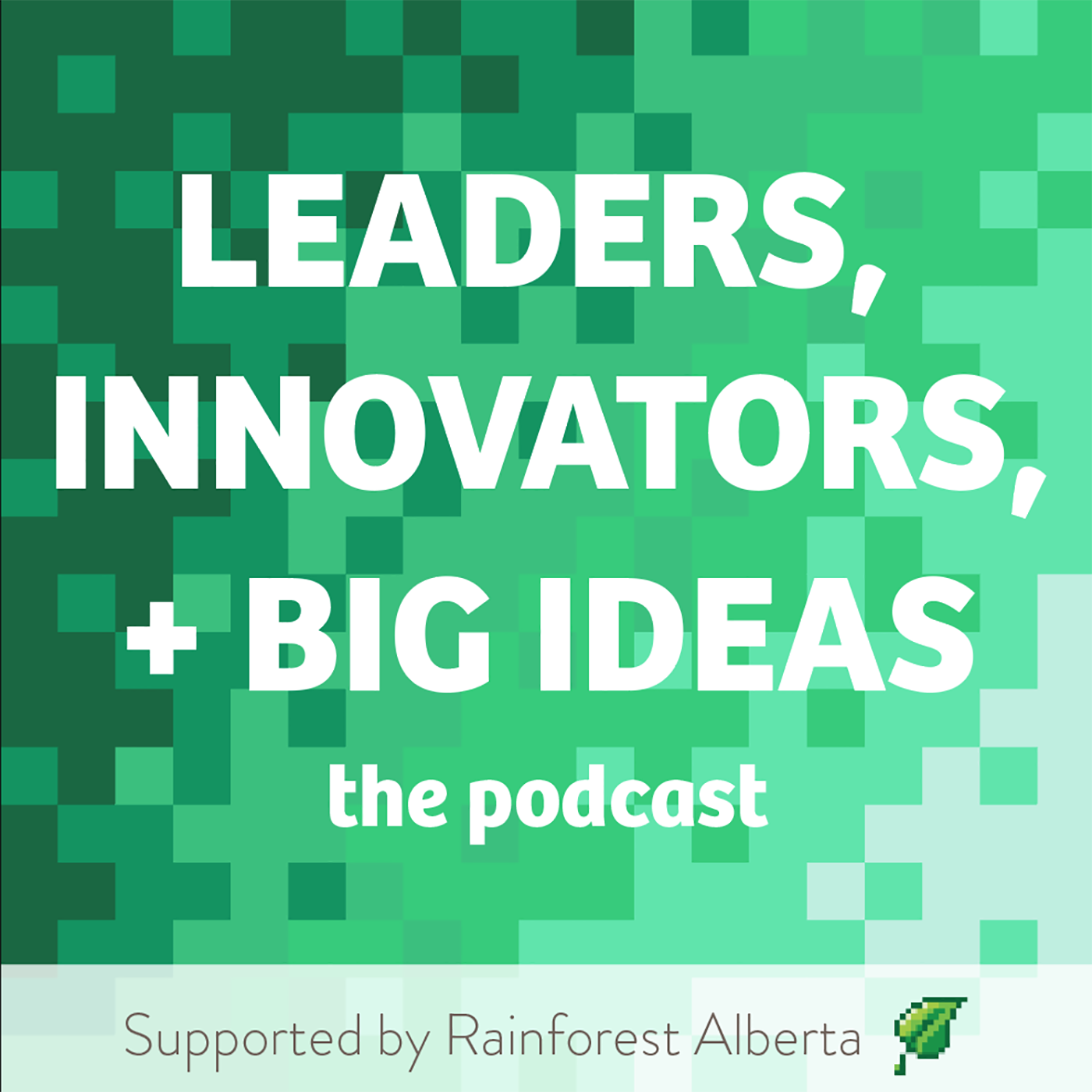 Thank you for listening to the Leaders, Innovators and Big Ideas podcast, supported by Rainforest Alberta.  The podcast that highlights those people who are contributing to and/or supporting the innovation ecosystem in Alberta.
This episode is hosted by Allan Marston.  Allan is a Father, Husband and innovator. Mr. Marston is a successful corporate executive heading up departments in Business Development, Sales, Marketing and Human Resources. As a serial entrepreneur Allan has over 18 years' experience in the technology startup space and was the CEO of his own Silicon Valley company.  Previously Allan spent 25 years in the retail business and was with a company when it created Canada's first loyalty reward card program.  He has had several start-ups and successful exits and is currently the founder of Zenoshi.io where he is building a universal rewards program on the blockchain. 
Neeraj Gupta is an active angel investor, mentor and serial entrepreneur in Deeptech domain. Neeraj is an expert on Entrepreneurship, Angel Investment, Startup Ecosystem Building, Patent Consulting and Innovation Management. He advises several provincial and federal governments on cross-border trade, innovation and entrepreneurship.
He is Founder and Managing Director at Lawcubator, Founder & CEO at FormulateIP, Cofounder at Chapter.AI, co-founder of PanIIT Mentors,
Neeraj holds Bachelors of Technology degree from Indian Institute of Technology (IIT) in Metallurgical and Material Sciences and Masters of Science Degree from Royal Institute of Technology (KTH), Sweden in Scientific Computing and Mathematics. Neeraj is PGPX in General Management from UCLA Anderson School of Management.
Neeraj is author of the book "Creating & safeguarding a strong Intellectual Property Portfolio" which was written in collaboration with SIDBI, Adelphi and KFW Bank Germany.
Quote(s):
"Canada is in the top 10 for both entrepreneurship and innovation."
Summary:
Discussion on patents and saving money using provisional patents. Also some insight into when and how startups should engage with angel investors. 
Please be sure to share this episode with everyone you know. If you are interested in being either a host, a guest, or a sponsor of the show, please reach out.  We are published in Google Podcasts and the iTunes store for Apple Podcasts.  We would be grateful if you could give us a rating as it helps spread the word about the show.
Credits...
This Episode Sponsored By: Workhaus Core
Graphic Design: Mackenzie Bedford
Episode Music: Tony Del Degan
Creator & Producer: Al Del Degan