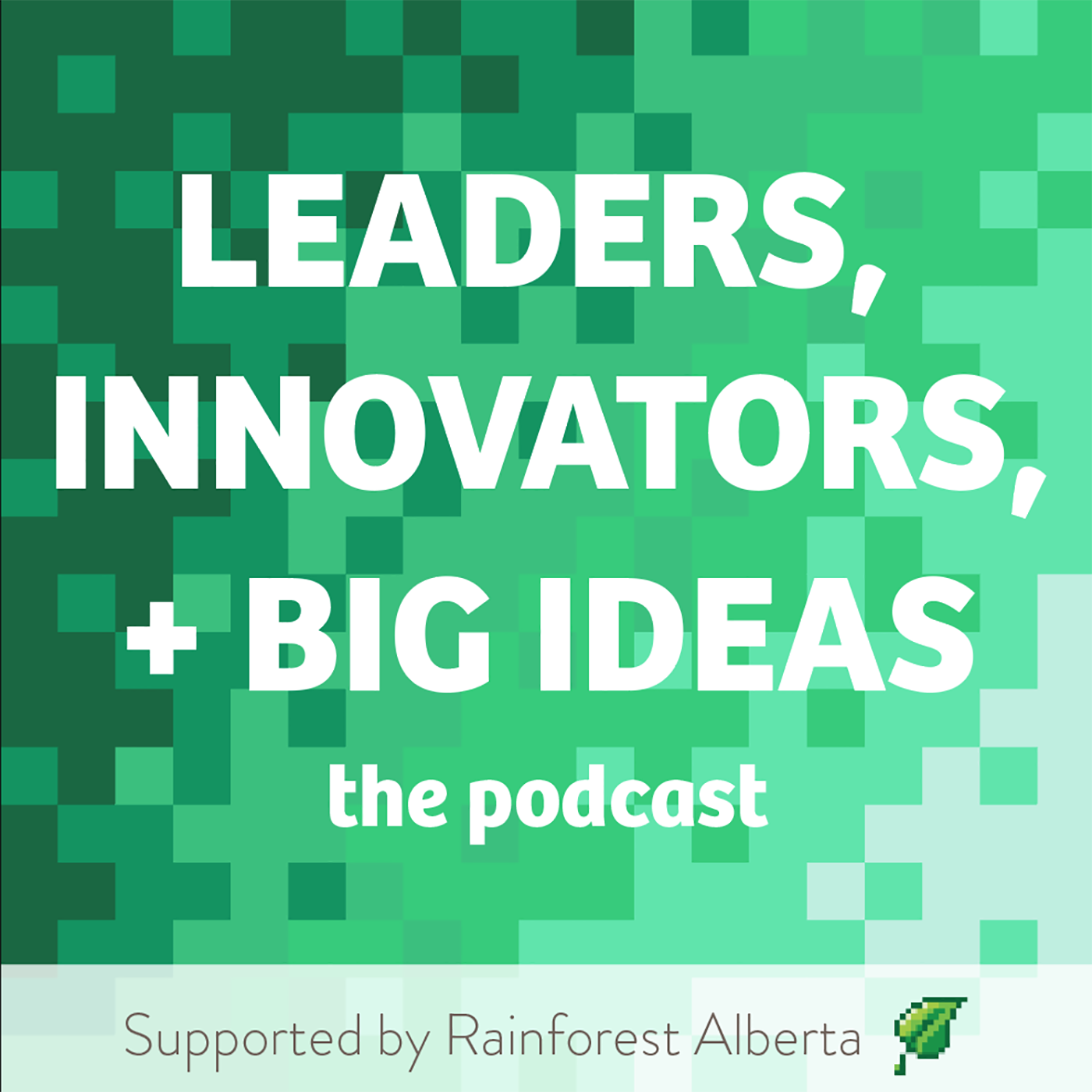 Thank you for listening to the Leaders, Innovators and Big Ideas podcast, supported by Rainforest Alberta.  The podcast that highlights those people who are contributing to and/or supporting the innovation ecosystem in Alberta.
Another episode from Edmonton hosted by Christopher Drobot.  Christopher Drobot is a passionate cheerleader for the potential of the Edmonton region. Although not directly an entrepreneur himself, his extensive experience in business operations and now mortgage lending help focus his excitement on the ideas that can see the city grow. He is involved in the push to bring a world-class aquarium to the city, is completing an MBA, and – together with his wife – homeschools his two children. The parallels between entrepreneurialism and homeschooling have been many, and he sees an overarching lesson in both: you have to create the world you wish to see.
Zachary Storms is first and foremost a scientist, but beyond that he is a builder: a builder of companies, a builder of business, and a builder of community. He is involved with Fitset Ninja as their Director of Growth, and was just recently invited to become the Scientist-in-Residence at TEC Edmonton where he supports the development of world-changing ideas and the creation of world-leading anchors for Edmonton's innovation community. As part of the latter, Zachary was the organizing force behind the very event where we are recording today, Startup TNT. Seeing an opportunity to bring people together and to grow the community even more, Zachary took the initiative – as he often does - to make something happen.
Please be sure to share this episode with everyone you know. If you are interested in being either a host, a guest, or a sponsor of the show, please reach out.  We are published in Google Podcasts and the iTunes store for Apple Podcasts.  We would be grateful if you could give us a rating as it helps spread the word about the show.
Show Summary:
Live From Polar Park...it's Startup TNT! Zack Storms shares his unique path through scientist, Director of Growth for a fitness startup, and community-builder extraordinaire!
Show Quotes:
"I just tried to build something that I wanted to see in the world, and I invited others to share it with me" 
"We as entrepreneurs need to be the ecosystem... we need to do the things that we say we want to see"
Credits...
This Episode Sponsored By: Levven Electronics and Alberta Enterprise Corporation
Graphic Design: Mackenzie Bedford
Episode Music: Tony Del Degan
Creator & Producer: Al Del Degan