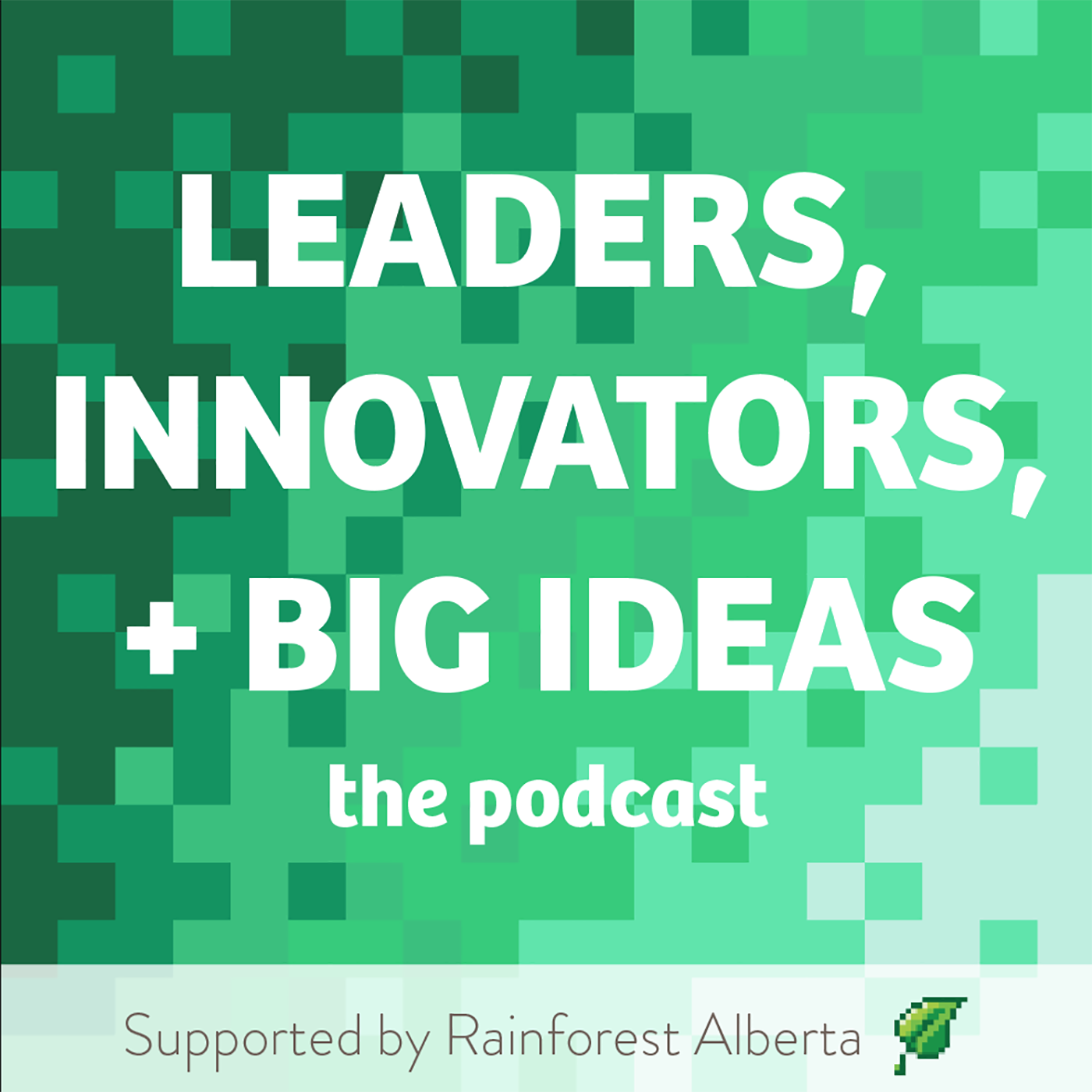 Thank you for listening to the Leaders, Innovators and Big Ideas podcast, supported by Rainforest Alberta.  The podcast that highlights those people who are contributing to and/or supporting the innovation ecosystem in Alberta.
I am hosting this episode myself.  For more than 20 years I have provided leadership and guidance in technology and software development. When I am not networking, making connections and trying to help out wherever I can, I follow my creative passions of graphic design and photography.
Kevin MacDonald started his first company at 19 years old. Since that time, He has had a very successful career as an entrepreneur in high tech. Today, he balances mentorship and business advising for entrepreneurs looking to raise capital for growth and acquisition. Kevin has been instrumental in many mergers and acquisitions in technology. Throughout his career, and ongoing today, Kevin is a subject matter expert for sales, marketing, communications, and operations for large corporate companies as well as tech startups.

Visit Trail Riders of the Canadian Rockies for a unique and unforgettable adventure of a lifetime.

Please be sure to share this episode with everyone you know. If you are interested in being either a host, a guest, or a sponsor of the show, please reach out.  We are published in Google Podcasts and the iTunes store for Apple Podcasts.  We would be grateful if you could give us a rating as it helps spread the word about the show.
Episode Summary:
Kevin takes us through his fascinating career path from being a 19-year-old entrepreneur in university through various roles in communications and marketing for industry leading technology companies, before finally retiring at a young age to become a mentor and investor in the startup and small business community. Kevin has a lot of great advice for new business owners and can tell you what a properly cooked dove tastes like in Texas.
Quotes:
"Don't drink the Kool Aid"
"You have to get over your own ego"
"Never be afraid to fail"
Credits...
This Episode Sponsored By: Workhaus Core
Graphic Design: Mackenzie Bedford
Episode Music: Tony Del Degan
Creator & Producer: Al Del Degan