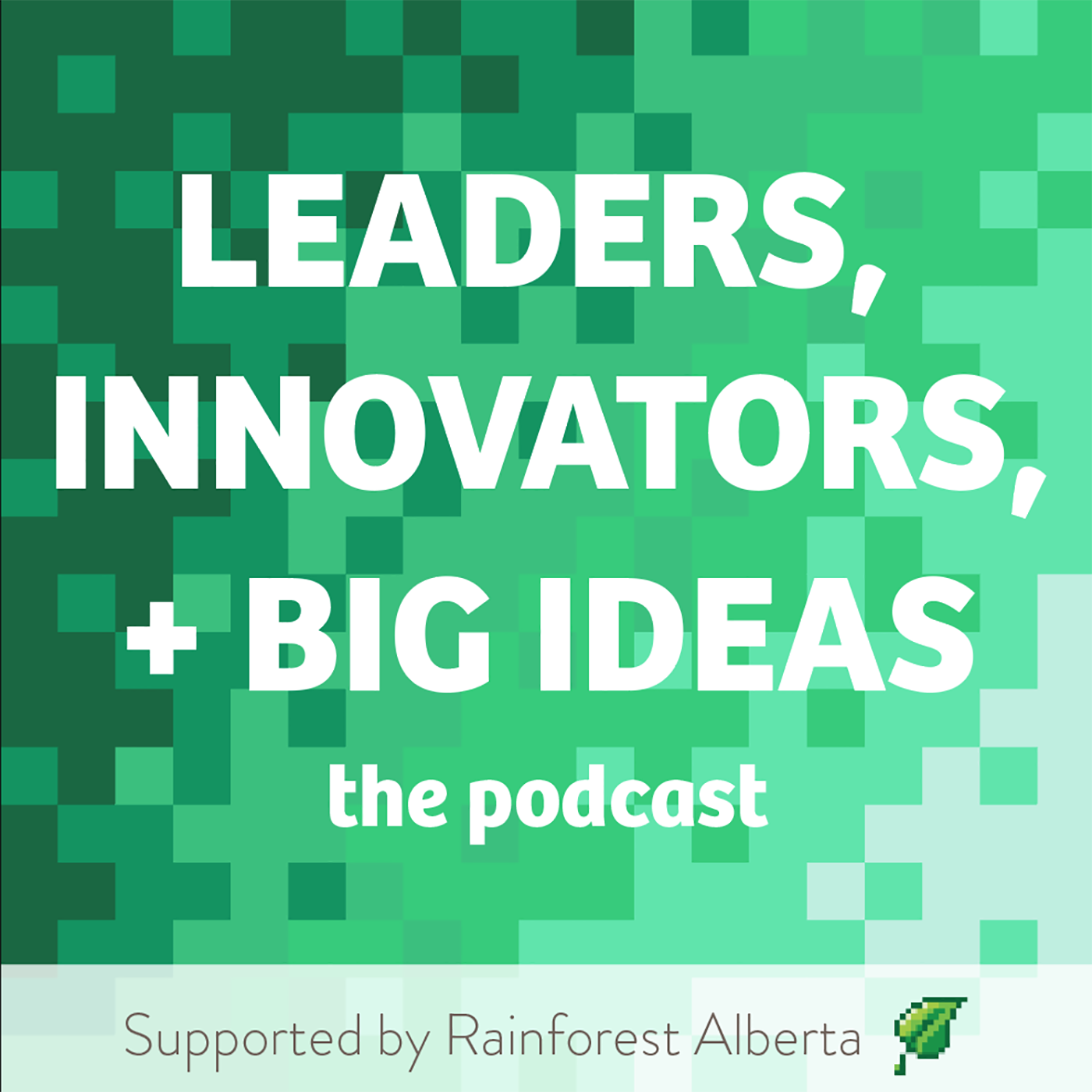 Thank you for listening to the Leaders, Innovators and Big Ideas podcast, supported by Rainforest Alberta.  The podcast that highlights those people who are contributing to and/or supporting the innovation ecosystem in Alberta.
Another episode from Edmonton hosted by Christopher Drobot.  Christopher Drobot is a passionate cheerleader for the potential of the Edmonton region. Although not directly an entrepreneur himself, his extensive experience in business operations and now mortgage lending help focus his excitement on the ideas that can see the city grow. He is involved in the push to bring a world-class aquarium to the city, is completing an MBA, and – together with his wife – homeschools his two children. The parallels between entrepreneurialism and homeschooling have been many, and he sees an overarching lesson in both: you have to create the world you wish to see.
Mike Zouhri is a serial entrepreneur who has applied his infectious energy towards solving problems in fields as diverse as non-profit housing, image processing, publishing, fashion, and now legal services. Mike describes his unifying theme as "projects that are interesting, creative, and that (hopefully) advance the social good". Mike has received numerous accolades over the years, such as a Top 40 Under 40 Edmonton from Avenue Magazine, the Queen Elizabeth II Diamond Jubilee Medal, and an Edmonton Excellence award. Having graduated from the University of Alberta after studying Neuroscience, and having worked on his projects from here as well, Mike is truly connected to the community. Mike's current venture is called Painworth (painworth.com), which seeks to streamline and simplify injury law.
Please be sure to share this episode with everyone you know. If you are interested in being either a host, a guest, or a sponsor of the show, please reach out.  We are published in Google Podcasts and the iTunes store for Apple Podcasts.  We would be grateful if you could give us a rating as it helps spread the word about the show.
Show Summary:
Mike finds himself in the word of injury law by accident, and applies his entrepreneurial flair to what turns out to be a Really Big Problem, and becomes an access-to-justice advocate along the way.
Show Quote:
"Just jump in and do it - there's no better way to learn!" 
Credits...
This Episode Sponsored By: Levven Electronics 
Graphic Design: Mackenzie Bedford
Episode Music: Tony Del Degan
Creator & Producer: Al Del Degan