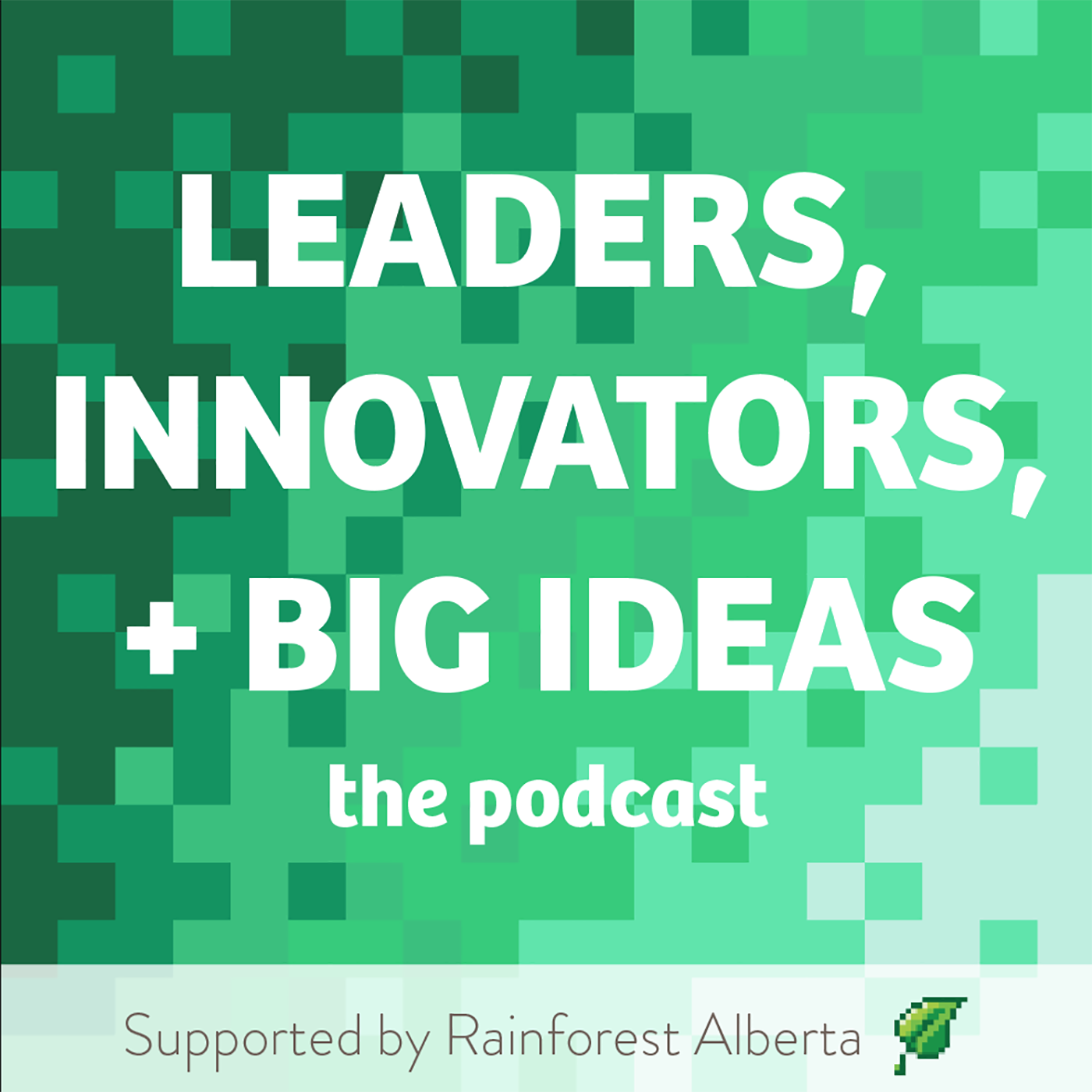 Thank you for listening to the Leaders, Innovators and Big Ideas podcast, supported by Rainforest Alberta.  The podcast that highlights those people who are contributing to and/or supporting the innovation ecosystem in Alberta.
Another episode from Edmonton hosted by Christopher Drobot.  Christopher Drobot is a passionate cheerleader for the potential of the Edmonton region. Although not directly an entrepreneur himself, his extensive experience in business operations and now mortgage lending help focus his excitement on the ideas that can see the city grow. He is involved in the push to bring a world-class aquarium to the city, is completing an MBA, and – together with his wife – homeschools his two children. The parallels between entrepreneurialism and homeschooling have been many, and he sees an overarching lesson in both: you have to create the world you wish to see.
Kyle Handfield is founder and Managing Director with Ventrify Inc. With a background in mechanical engineering from the University of Alberta, Kyle worked with several organizations – including overseas – before eventually founding Ventrify here in Edmonton. His view and vision are that innovation is not looking at problems differently, but finding solutions to problems that nobody knows exist. As a hardware producer and startup, Kyle and the team at Ventrify aim to help entrepreneurs bring their ideas to the real world, collaborating with clients from design all the way through to manufacturing overseas. A private pilot as well, Kyle finds ways to see things from a different perspective.
Please be sure to share this episode with everyone you know. If you are interested in being either a host, a guest, or a sponsor of the show, please reach out.  We are published in Google Podcasts and the iTunes store for Apple Podcasts.  We would be grateful if you could give us a rating as it helps spread the word about the show.
Show Summary:
Kyle went to Asia and back - and in the process realized what he could make right here in Edmonton. Follow along to learn about how a humble product design and manufacturing firm has global aspirations.
Show Quote:
"Trust in trying opportunities! If you continue to try stuff, you'll land on your feet and find that thing that you want to wake up for" 
Credits...
This Episode Sponsored By: Levven Electronics 
Graphic Design: Mackenzie Bedford
Episode Music: Tony Del Degan
Creator & Producer: Al Del Degan