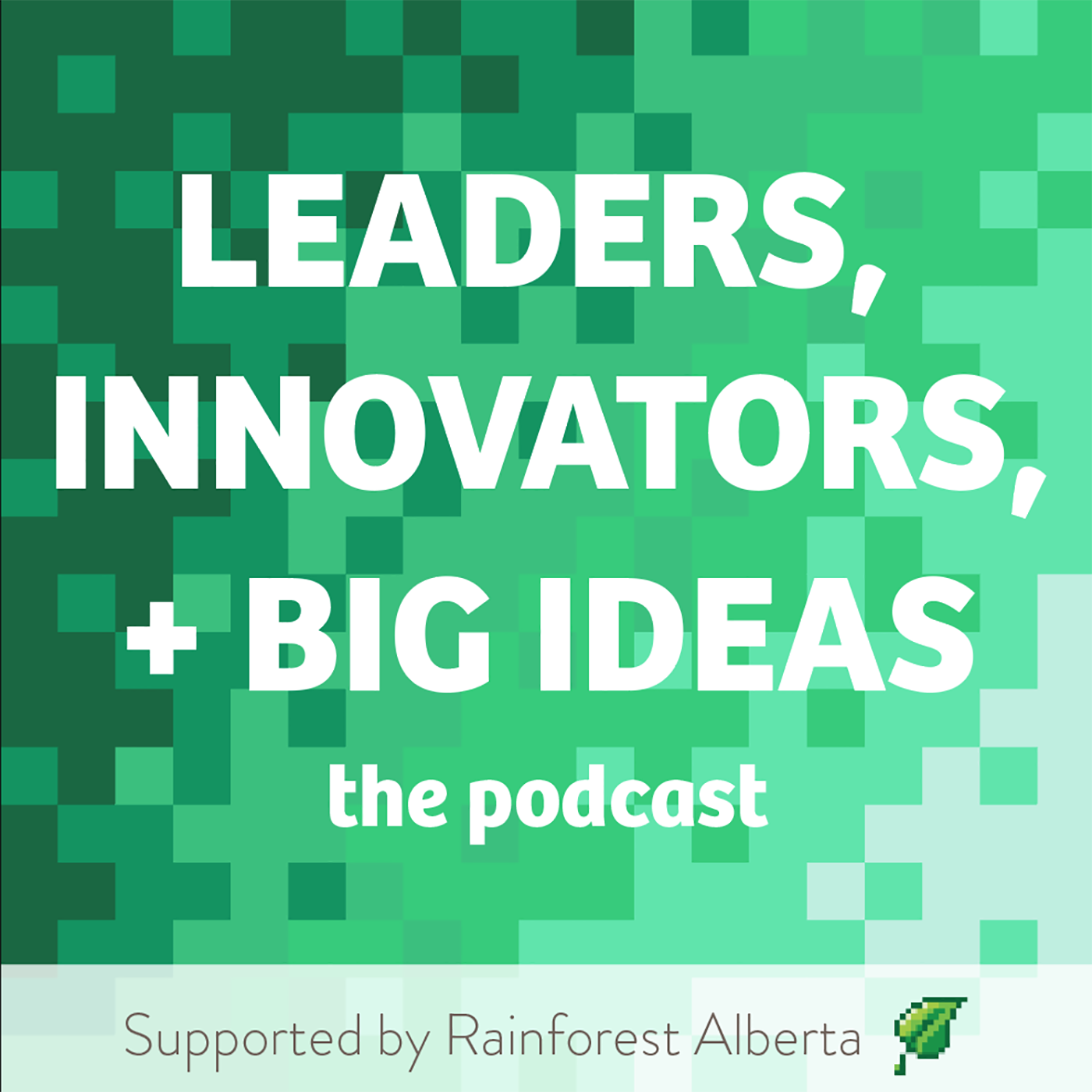 Thank you for listening to the Leaders, Innovators and Big Ideas podcast, supported by Rainforest Alberta.  The podcast that highlights those people who are contributing to and/or supporting the innovation ecosystem in Alberta.
This episode is hosted by Sam Galaviz is an open minded individual always willing to take new challenges. He holds a Bachelor's degree in Industrial Engineering from the University of Sonora in Mexico. Sam immigrated from Mexico to Canada in 2009 and quickly realized that opportunities in Canada were everywhere for people with strong work ethics and who were willing to go the extra mile.
With that in mind, he founded a Construction Company which he successfully sold after 7 years in business. The sale allowed Sam to pursue other ventures and opportunities while connecting with other entrepreneurs and share ideas.
His current venture is Outworks which provides nearshoring solutions. Besides restlessly looking for new ventures and interesting people he loves traveling and good coffee.
Jose Azares is a serial entrepreneur in the tech and hospitality industry, currently owns an inclusive restaurant chain, REGRUB (Burger backwards), in Canada. Previous to founding REGRUB, he founded a software startup developing project management specifically for the Pre Commissioning and Turnover phase of Oil and Gas Companies. He holds a Bachelor and Master in Engineering, and an MBA from McGill University. Recently graduated from the Global Startup Program managed by Singularity University in Mountain View, California.

His current venture is Nidum, an impact startup creating VR training modules for high turnover industries and consolidating this training content into an inclusive employment platform that will empower the community.

Please be sure to share this episode with everyone you know. If you are interested in being either a host, a guest, or a sponsor of the show, please reach out.  We are published in Google Podcasts and the iTunes store for Apple Podcasts.  We would be grateful if you could give us a rating as it helps spread the word about the show.
Episode Summary:
Jose Azares learned for himself that inclusion is a very important aspect of the success of a company.  Now using Virtual Reality to train employees in high turnover industries, he hopes to help establish opportunities for people that would have otherwise had difficulty being successful.
Quotes:
"I had a vision, I didn't know how I was going to get there I was just basically embracing whatever was coming"
"You get what you put in"
"If you have the passion and the commitment, you'll figure it out"
Credits...
This Episode Sponsored By: Workhaus Core
Graphic Design: Mackenzie Bedford
Episode Music: Tony Del Degan
Creator & Producer: Al Del Degan