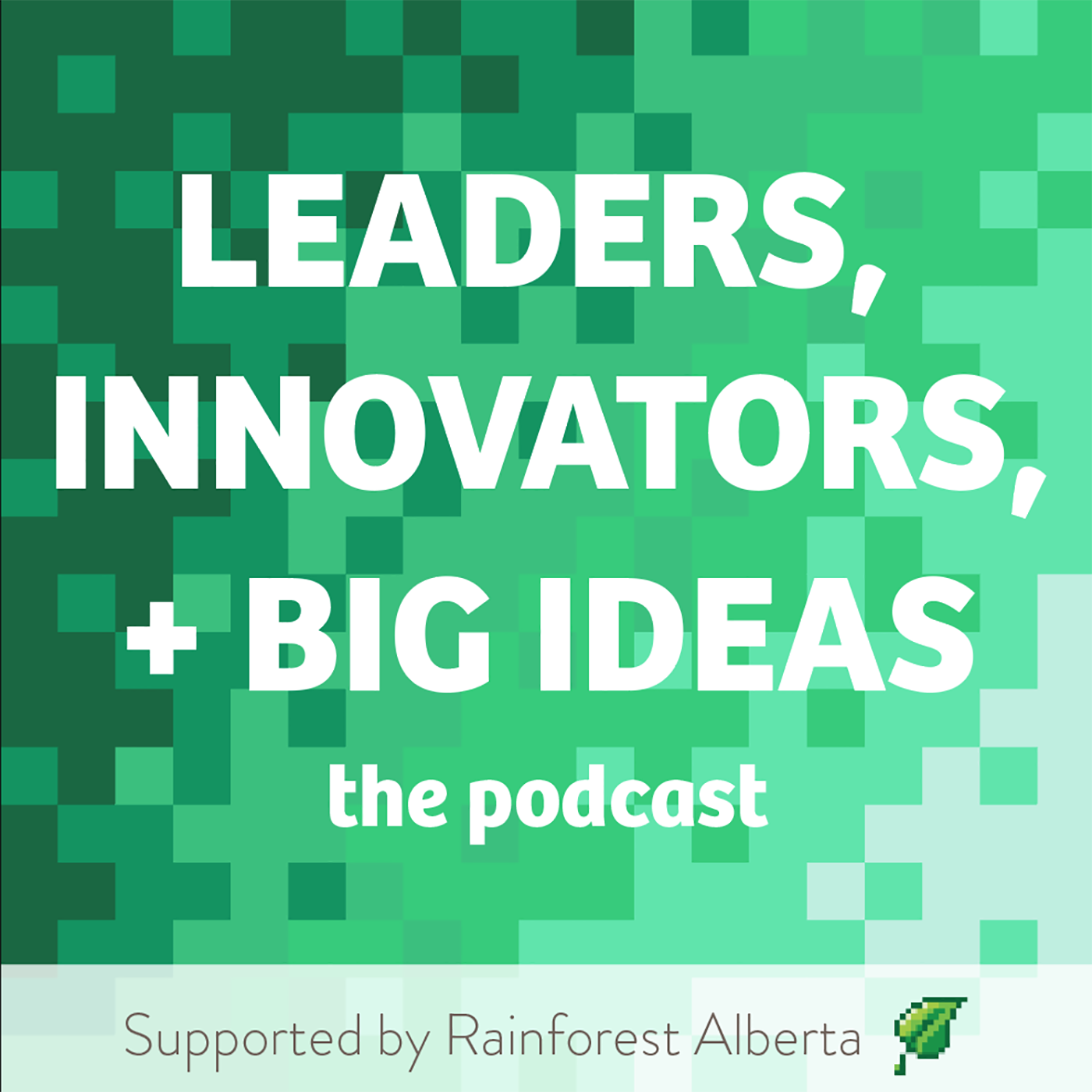 Thank you for listening to the Leaders, Innovators and Big Ideas podcast, supported by Rainforest Alberta.  The podcast that highlights those people who are contributing to and/or supporting the innovation ecosystem in Alberta.
Adam Ludgate is a programmer-turned-CTO who is involved in the startup/tech community and is enticed by new and innovative ways of solving problems with technology. He has worked previously with the likes of IBM Canada, AOL UK, tech startups in London's 'Silicon Roundabout' as well as with a variety of oil & gas software firms in various development and leadership capacities.

Sandi Gilbert is a strategic, visionary entrepreneur with experience in building companies with effective operating principles and proven marketing techniques. Sandi is working diligently to develop technology infrastructures to enhance the private equity investment marketplace by making it easier for investors to find good investments and good companies to find the investment they need. A frequent speaker at Industry events.

Please be sure to share this episode with everyone you know. If you are interested in being either a host, a guest, or a sponsor of the show, please reach out.  We are published in Google Podcasts and the iTunes store for Apple Podcasts.  We would be grateful if you could give us a rating as it helps spread the word about the show.
Episode Summary:
Adam & Sandi discuss the angel & investment community in Alberta; Sandi's involvement in a number of different startups in Calgary; The top 7 over 70; NACO; The state of the Alberta economy and the public policies surrounding it; Getting retired senior executives involved in the startup community to help startups succeed.
Quotes:
"When you can bring experienced people into a startup and avoid pitfalls that often first-time founders see, that really can increase of startup success"
Credits...
This Episode Sponsored By: Workhaus Core
Episode Audio Editing: Kate Day - KD Sound Design
Graphic Design: Mackenzie Bedford
Episode Music: Tony Del Degan
Creator & Producer: Al Del Degan