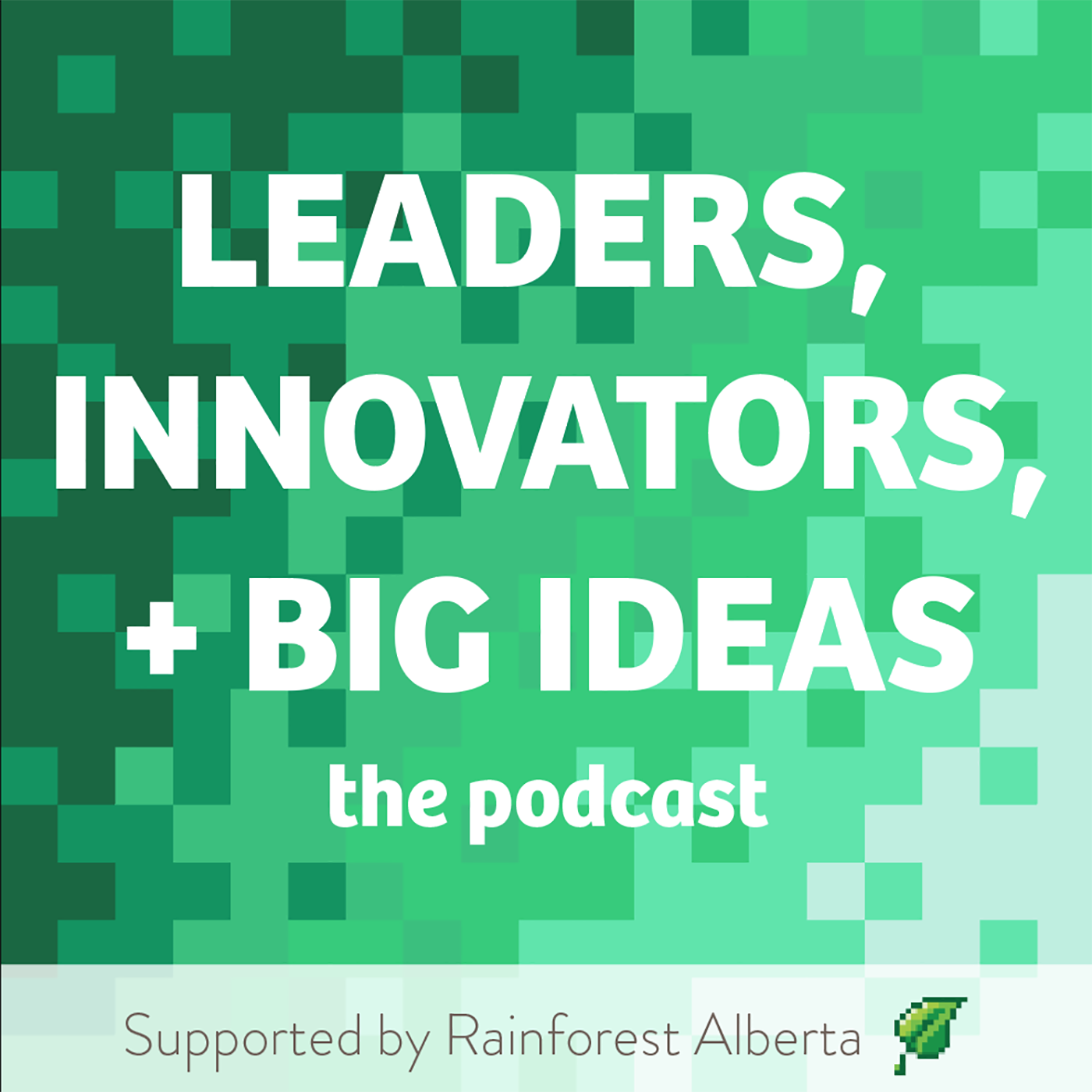 Thank you for listening to the Leaders, Innovators and Big Ideas podcast, supported by Rainforest Alberta.  The podcast that highlights those people who are contributing to and/or supporting the innovation ecosystem in Alberta.
After starting in business administration at college Pete Lafontaine came to Alberta as a fur trader with the Hudson Bay Company in 1977, seriously! He took an interest in early microcomputers went to UofA computer programing then joined Apple Computers where he was awarded "salesperson of the world". He has worked with other industry leaders like Microsoft but has enjoyed much of his career as an entrepreneur and focused on bringing new products and services to market. Pete is an investor, entrepreneur, founder, CEO of Zymeta Media Systems and a long time enterprise technology expert. Currently, Pete is a strong community contributor using technology and business skills to improve people's lives. He is an active member of Rainforest Alberta, Data for Good, ECL Choppers for Charity, and is Chairman of Rainforest Energy Corp. Pete is also a contributor to many provincial initiatives focused on making Alberta an even greater place to live, including using technology to Democratize Mental Health Services. Pete is practical and down to earth and a firm believer that the journey is the reward.
Karen Judge is an entrepreneur who works with organizations that want to take mental health from stigma to solutions and people who want to enhance the health of their mind. Karen reinforces Mind Health, meaning she works with organizations to build proactive wellness solutions for their unique workplace, culture and mental health concerns. Karen supports wellness programs, employees and management from principal through to facilitation. Karen is also the founder of The Happiness Collaborative, a place that ignites HAPPINESS and wellness of the mind through educational training, products and services.
Please be sure to share this episode with everyone you know. If you are interested in being either a host, a guest, or a sponsor of the show, please reach out.  We are published in Google Podcasts and the iTunes store for Apple Podcasts.  We would be grateful if you could give us a rating as it helps spread the word about the show.
Episode Summary:
Don't wait, be proactive and learn about mental health. There is science behind happiness and we have the knowledge now to understand being happy. Technology has the ability to help us, but can also be very damaging if people are not aware. It is also important to know when to leave technology aside and getting out into the community and into nature can improve your well being.
Quotes:
"Mental health challenges usually show up when we are in crisis.  That's when we realize the health of our mind."
"The saddest person can be walking around with a smile on their face, and you may never know what they are going through."
"Understanding your own brain, is understanding yourself."
Credits...
This Episode Sponsored By: Capturing Legacies Inc.
Episode Audio Editing: Kate Day - KD Sound Design
Graphic Design: Mackenzie Bedford
Episode Music: Tony Del Degan
Creator & Producer: Al Del Degan