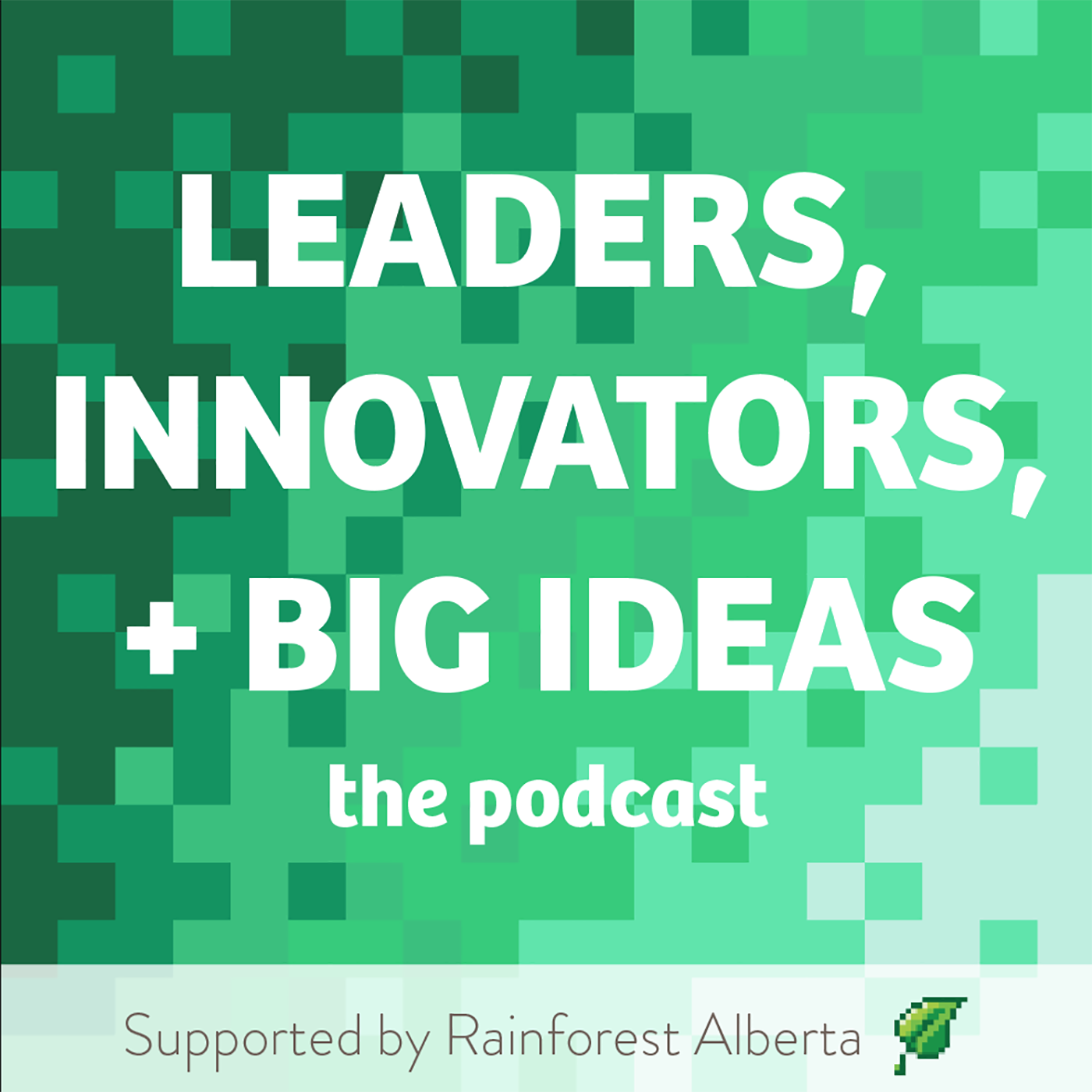 Thank you for listening to the Leaders, Innovators and Big Ideas podcast, supported by Rainforest Alberta.  The podcast that highlights those people who are contributing to and/or supporting the innovation ecosystem in Alberta.
Another episode from Edmonton, this one is hosted by Anthea Sargeaunt.  Anthea is the CEO of 2S Water, and a longtime ecosystem supporter. With an MBA from Athabasca University, Anthea is a 3-time entrepreneur and has more than 15 years of business experience in a variety of fields. Her current project is focused around environmental stewardship and natural resource protection. 2S water has created a sensor for real time water quality monitoring, helping communities and industry to understand what is in their water.
Jennifer Lam is the CEO of Discover Coding.  Combining her background in Montessori methods, Education, Computing Science and business, she founded Discover Coding.  She is a passionate technology and coding educator. She believes that computer science and coding are core, fundamental knowledge for the 21st century. Every child should have a chance to learn about algorithms, how to make an app, or how computers and the internet works.  With Discover Coding, Jennifer has developed programs to get kids excited about creating with code and technology. They run after-school classes, camps and workshops in over 14 locations in Edmonton and surrounding areas. It is a progressive program that nurtures kids interest in coding and advances their skills to create music, stories, games and apps.  Jennifer strongly believes in the development of computational thinking as it helps nurture problem-solving skills, logic and creativity. By starting early, students will have a foundation for success for the rest of their lives.
Please be sure to share this episode with everyone you know. If you are interested in being either a host, a guest, or a sponsor of the show, please reach out.  We are published in Google Podcasts and the iTunes store for Apple Podcasts.  We would be grateful if you could give us a rating as it helps spread the word about the show.
Show Summary:
Jennifer of Discover Coding tells us about what drove her to start her company, combining her unique skill sets of teaching and IT into a business that helps change the lives of children and young adults. From technical sales to teaching to starting her own business, Jennifer tells us how her career has evolved.
Show Quote:
"My main objective is to help kids gain the confidence to enjoy coding" 
Credits...
This Episode Sponsored By: Capturing Legacies Inc.
Episode Audio Editing: Kate Day - KD Sound Design
Graphic Design: Mackenzie Bedford
Episode Music: Tony Del Degan
Creator & Producer: Al Del Degan