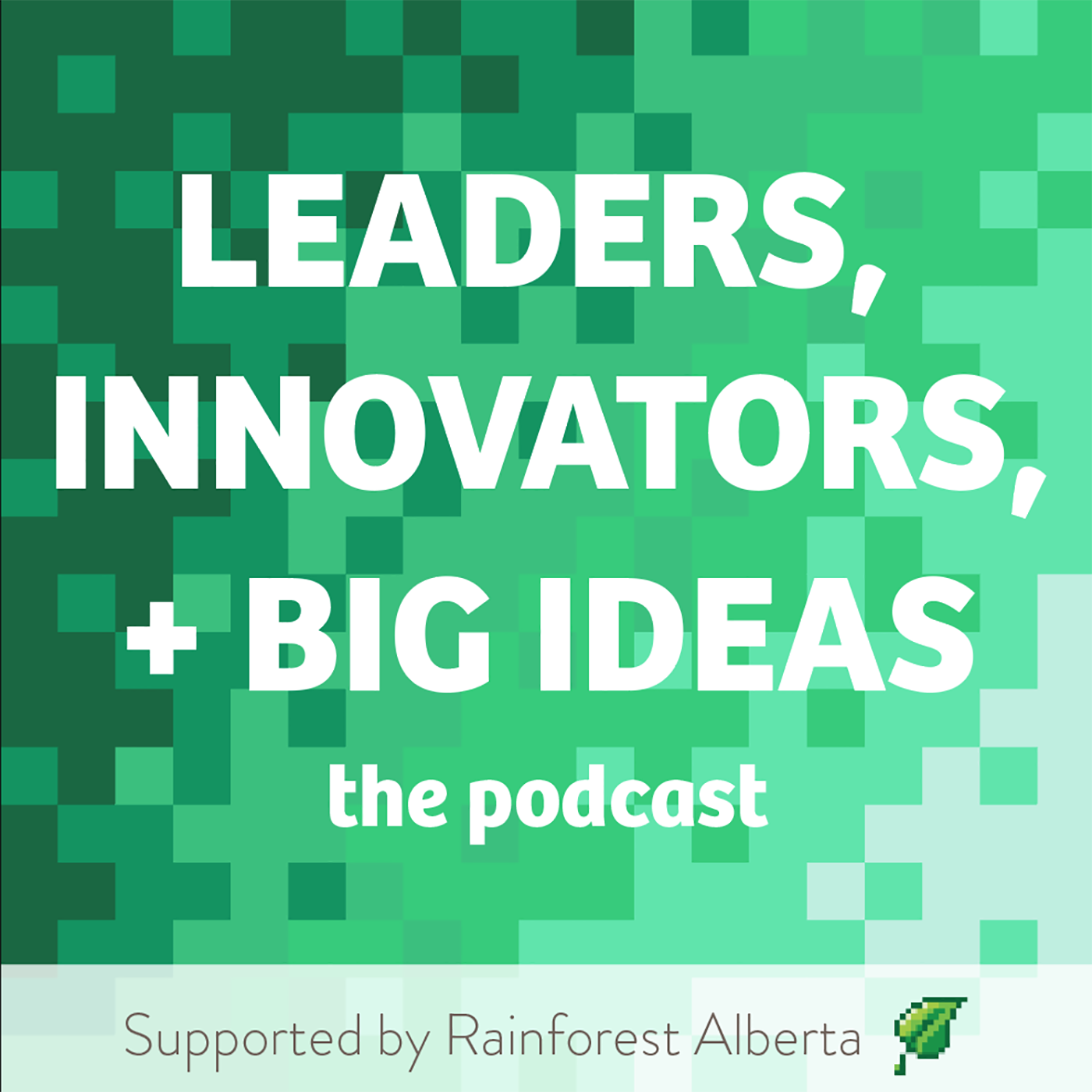 Thank you for listening to the Leaders, Innovators and Big Ideas podcast, supported by Rainforest Alberta.  The podcast that highlights those people who are contributing to and/or supporting the innovation ecosystem in Alberta.
Another episode from Edmonton hosted by Christopher Drobot.  Christopher Drobot is a passionate cheerleader for the potential of the Edmonton region. Although not directly an entrepreneur himself, his extensive experience in business operations and now mortgage lending help focus his excitement on the ideas that can see the city grow. He is involved in the push to bring a world-class aquarium to the city, is completing an MBA, and – together with his wife – homeschools his two children. The parallels between entrepreneurialism and homeschooling have been many, and he sees an overarching lesson in both: you have to create the world you wish to see.
Sarang Dutt.  With a significant background in Computer, Electrical, and Biomedical Engineering, and an MBA from the U of A focused on Innovation and Entrepreneurship, our guest today is Sarang Dutt of Venture Smartlii. Sarang brings a strong technical- and process-focused approach to his consulting - and combines it with his passion for supporting new entrepreneurs' growth. As he shares on this episode, Venture Smartlii approaches the VC model differently by partnering with founders and startups to help them build strategically on their strengths while pursuing areas of greatest growth.
Please be sure to share this episode with everyone you know. If you are interested in being either a host, a guest, or a sponsor of the show, please reach out.  We are published in Google Podcasts and the iTunes store for Apple Podcasts.  We would be grateful if you could give us a rating as it helps spread the word about the show.
Show Summary:
Having lived in India, South Africa, the USA, then eventually finding his way to Canada, Sarang appreciated the diversity and welcoming city he found here in the north. Along the way, however, he had had experiences building companies, investing, and developing his professional skills in ways that would prepare him to become a key part of the Venture Smartlii team.
Sarang provides his perspective on how early-stage entrepreneurs can scale up faster and with less risk by using process-driven thinking in addition to leaning on the strength of their ideas and their team.

Show Quote:
"The first investment I made really really hurt, because it failed and it was horrible to see it fail. Watching your money go is only one part of it, but watching something you've invested into emotionally is hard as well, when something you hoped to help change the world ends up not being realized." 
"Rainforest really gives on opportunity to entrepreneurs to build the resources that they need to be successful. It's the informal connections that count. All of a sudden you meet a bunch of people, and you say wait a minute - there's this alignment, and we might have the opportunity to create something new"
Credits...
This Episode Sponsored By: Capturing Legacies Inc.
Episode Audio Editing: Kate Day - KD Sound Design
Graphic Design: Mackenzie Bedford
Episode Music: Tony Del Degan
Creator & Producer: Al Del Degan