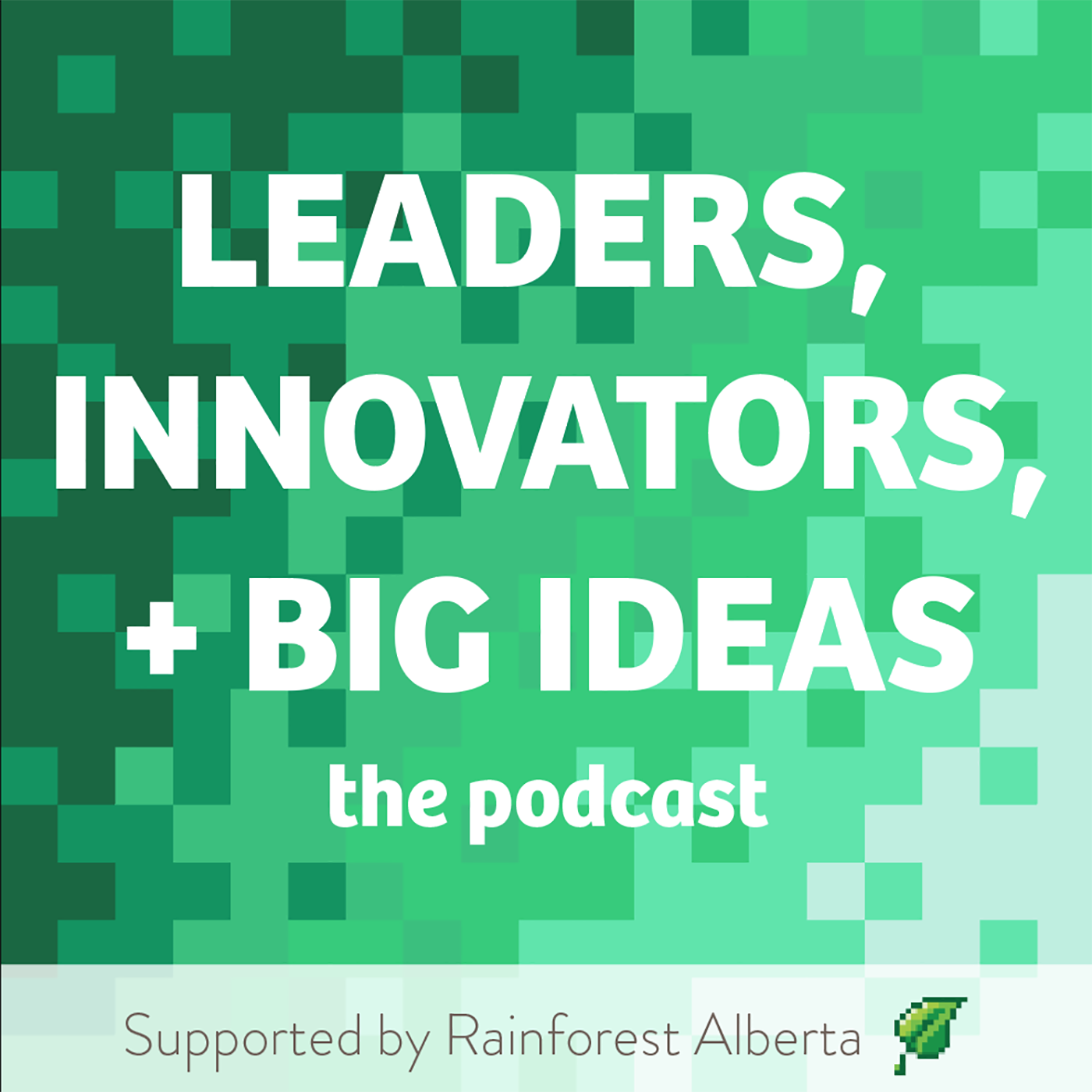 Thank you for listening to the Leaders, Innovators and Big Ideas podcast, supported by Rainforest Alberta.  The podcast that highlights those people who are contributing to and/or supporting the innovation ecosystem in Alberta.
Tynan Allan is fascinated by company culture and how it fuels success in every organization. On his own top ranking show, The CultureING Podcast, he interviews CEOs, Chief People Officers & HR leaders about the future of work, employee experience and company culture. He is certainly not afraid to dive deep and ask the tough questions, which makes it a refreshing show to listen to! When he's not interviewing people or writing articles about company culture, Tynan spends his time as the Director of Growth for liveweb.io, another noteworthy Alberta startup that brings together live chat, scheduling, video meetings & phone calls all into one tool. Feel free to reach out to Tynan to chat culture or hear more about the exciting things that liveweb.io is up to!
Lindsay Skabar.  As Co-Founder & Chief Marketing of Bōde, Lindsay Skabar and her team are reimagining real estate. They are looking at real estate in an entirely new way: with customer experience as their focal point. Lindsay's passion for disruption and relentless focus on providing exceptional customer experience makes Bōde a company that she is very excited to be a part of.
Please be sure to share this episode with everyone you know. If you are interested in being either a host, a guest, or a sponsor of the show, please reach out.  We are published in Google Podcasts and the iTunes store for Apple Podcasts.  We would be grateful if you could give us a rating as it helps spread the word about the show.
Show Summary: 
On today's episode you'll learn:
Why

Bōde is a platform that is changing the game for home buyers.

A strategy for building your small, startup team with the exact right expertise needed to build for scale

Tips for marketing to consumers

The work that the

Bōde team did to ensure they achieved quick success when they launched

How company culture is a core focus of the

Bōde leadership team and how they're thinking about it as they continue to grow and expand
Show Quote:
"You can tell when people are purpose-driven, and if they find what we are doing really exciting, they're going to be an excellent asset to our team." 
Credits...
This Episode Sponsored By: Capturing Legacies Inc.
Episode Audio Editing: Kate Day - KD Sound Design
Graphic Design: Mackenzie Bedford
Episode Music: Tony Del Degan
Creator & Producer: Al Del Degan