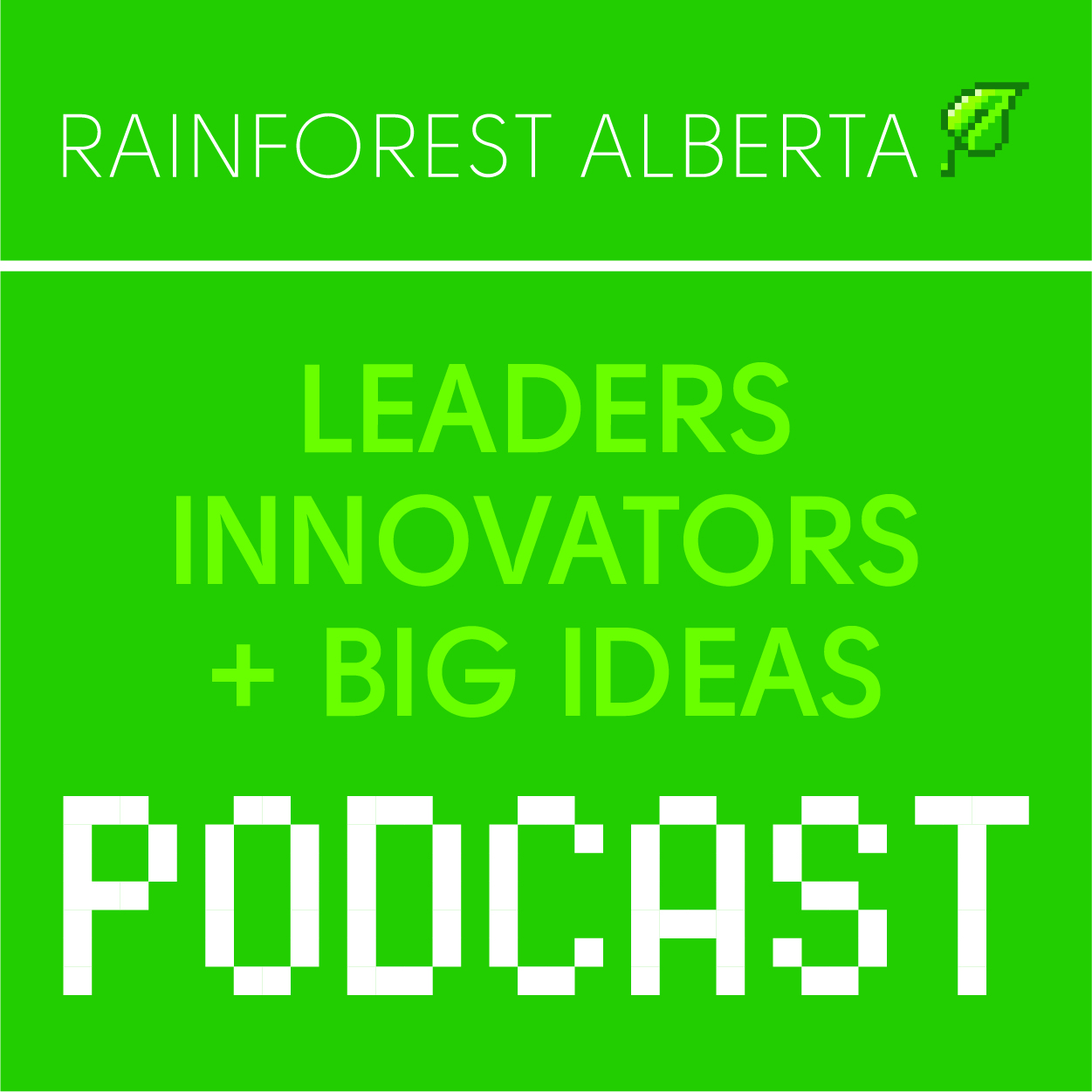 Thank you for listening to the Leaders, Innovators and Big Ideas podcast, supported by Rainforest Alberta.  The podcast that highlights those people who are contributing to and/or supporting the innovation ecosystem in Alberta.
Another episode from Edmonton hosted by Christopher Drobot.  Christopher Drobot is a passionate cheerleader for the potential of the Edmonton region. Although not directly an entrepreneur himself, his extensive experience in business operations and now mortgage lending help focus his excitement on the ideas that can see the city grow. He is involved in the push to bring a world-class aquarium to the city, is completing an MBA, and – together with his wife – homeschools his two children. The parallels between entrepreneurialism and homeschooling have been many, and he sees an overarching lesson in both: you have to create the world you wish to see.
Anthony Nagendraraj is Founder and CEO of the community-connection-focused startup, Spontivly. Having immigrated to Canada from Thailand at a young age – first to Montreal, then to Edmonton – Anthony spent his career in the IT industry, doing both consulting and business analyst work for companies large and small, and even for Alberta Innovates. His background allowed him to see, at a detailed level, how data influenced decisions, and he decided to find a way to allow our communities (and the built forms they take on) be shaped by the way people themselves interact on a daily basis. Spontivly has already built to having multiple municipal and institutional clients for the back-end data it collects, and has recently launched its user-focused app.
Please be sure to share this episode with everyone you know. If you are interested in being either a host, a guest, or a sponsor of the show, please reach out.  We are published in Google Podcasts and the iTunes store for Apple Podcasts.  We would be grateful if you could give us a rating as it helps spread the word about the show.
Show Summary: 
Anthony shares with us his own experience having moved and travelled extensively for both personal and professional reasons , and how those experiences helped shape his idea of, and the importance of, community. He traces through his corporate and public sector background to share with us how through Spontivly, he is able to solve his "big problem": the lack of real connectivity people are experiencing in this digitally-connected world. His is a story about bringing people back to face-to-face in the most simple way possible, and by helping decision-makers use that data in re-shaping our cities to allow these interactions to happen more naturally. Ultimately, Anthony and Spontivly hope to make community happen more easily.
Show Quote:
"We believe that in order to build strong, effective communities, you need to be able to make informed decisions to be able to do that." 
"We're here...we're 2020, and we're having a hard time integrating people into our communities...why is that? This shouldn't be complicated."
"Entrepreneurship is like sports: in order to get better, you need to play with people who are better than you."
Credits...
This Episode Sponsored By: Capturing Legacies Inc.
Episode Audio Editing: Kate Day - KD Sound Design
Episode Music: Tony Del Degan
Creator & Producer: Al Del Degan