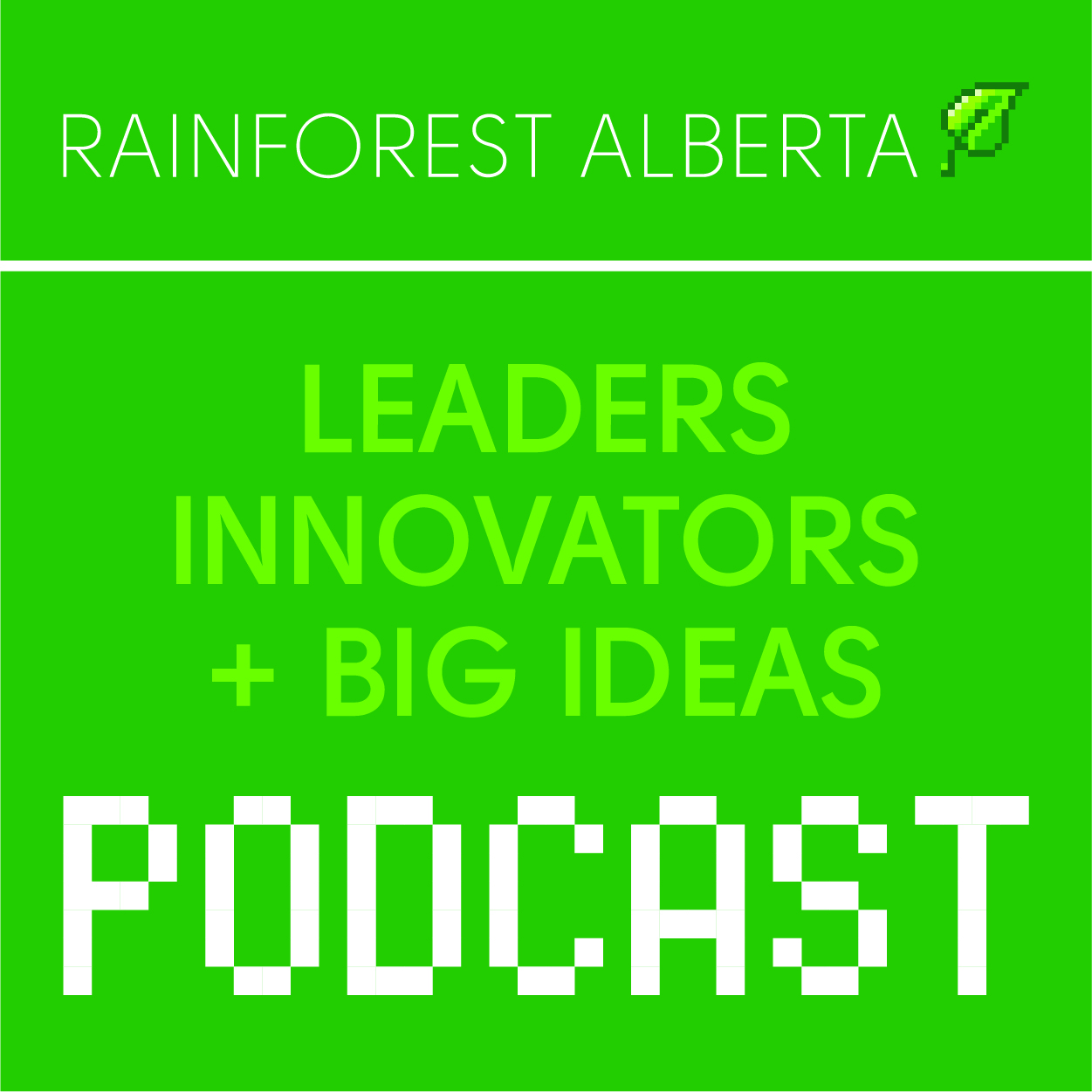 Thank you for listening to the Leaders, Innovators and Big Ideas podcast, supported by Rainforest Alberta.  The podcast that highlights those people who are contributing to and/or supporting the innovation ecosystem in Alberta.
Kris Chase Chief Executive Officer (Chase Telecom Inc) Kris has 20+ years experience working as a Systems Engineer/Architect designing, developing and deploying enterprise computer telephony solutions for a number of fortune 500 companies throughout North America. Chase Telecom is a national communication service provider that provides end to end contact centre and digital workspace solutions. Chase Telecom is an authorized Dell Solution Provider, Microsoft Business Partner, Genesys Solution Consultant and 3cx Business Partner.
Karen Keck. Karen's super power is solving complex problems by creating opportunities and mobilizing people's hearts
and minds to do things differently. Karen has 14 years of corporate law experience. She has advised publicly traded and private companies on legal issues relating to all stages of the business lifecycle. Today, Karen is President and Chief Executive Officer of Legal Sneakers with a focus exclusively on providing legal services to startups.
Legal Sneakers scope of services includes offering sophisticated legal advice relating to legal structuring, team building, financing, commercializing and business exits. Karen is passionate about being part of the dynamic atmosphere of the startup ecosystem in Alberta and finds it very rewarding assisting teams to tackle new challenges.
Melia Stewart is an associate lawyer with Legal Sneakers, she is also a blogger, artist and craftswoman, passionate feminist and animal lover.
Please be sure to share this episode with everyone you know. If you are interested in being either a host, a guest, or a sponsor of the show, please reach out.  We are published in Google Podcasts and the iTunes store for Apple Podcasts.  We would be grateful if you could give us a rating as it helps spread the word about the show.
Show Summary: 
Karen and Melia are focused on assisting startups to setup the proper legal structures to operate their businesses. The intent is to insure that proper business relationships can be are forged and maintained. which is critical for success.
Show Quote:
"" 
Credits...
This Episode Sponsored By: Capturing Legacies Inc.
Episode Audio Editing: Kate Day - KD Sound Design
Episode Music: Tony Del Degan
Creator & Producer: Al Del Degan