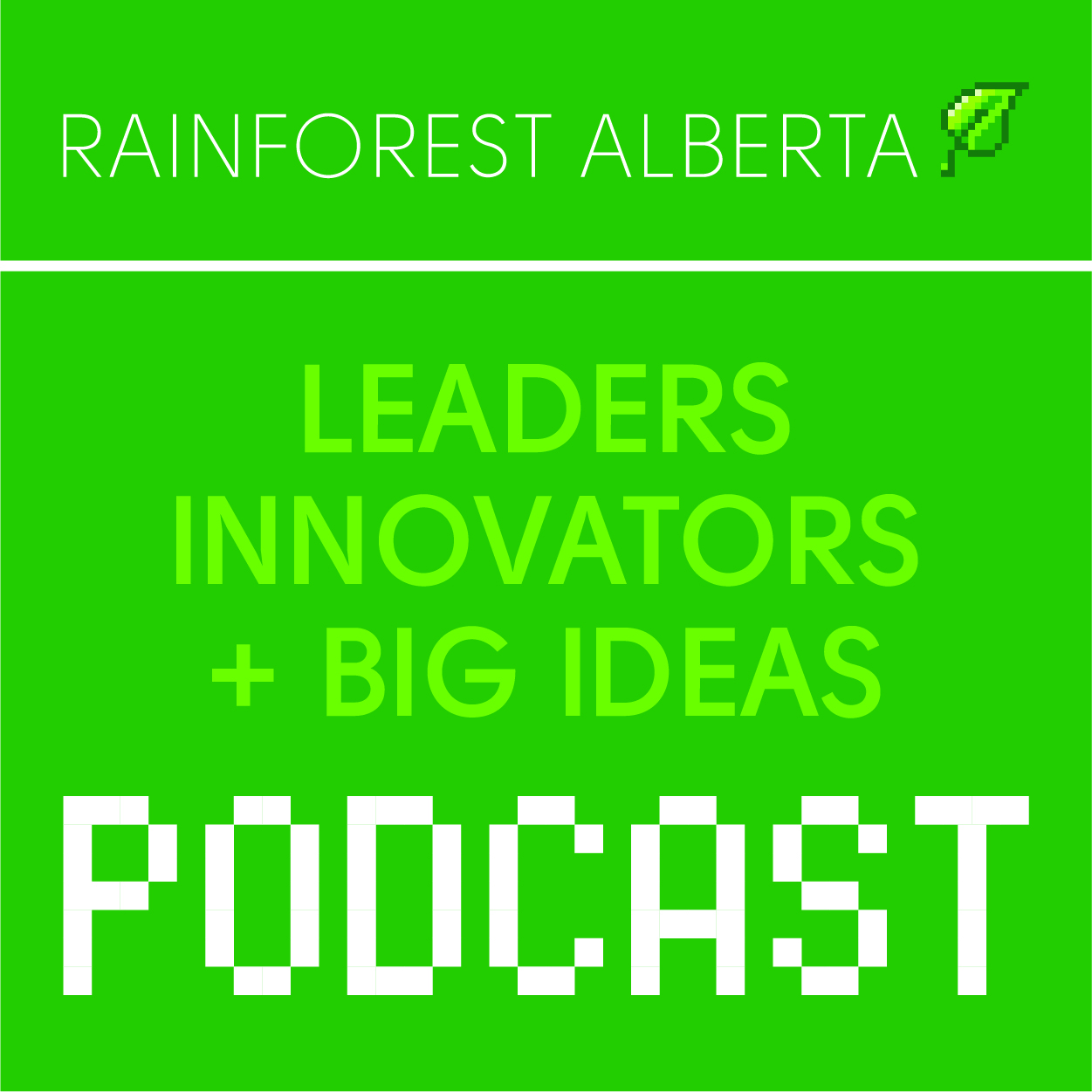 Thank you for listening to the Leaders, Innovators and Big Ideas podcast, supported by Rainforest Alberta.  The podcast that highlights those people who are contributing to and/or supporting the innovation ecosystem in Alberta.
This episode is hosted by Kate Day. After working in radio, as an award winning producer, Kate has made efforts to transition into the tech industry. At the end of 2019, she has taken the leap into freelance work under the name KD Sound Design. She has been editing the Rainforest Podcast since December 2019 and finally gotten behind the mic to host.
Ed Macnab. Ed is the Director of Business Operations and the interim CEO for the startup and development phase of 3D Printed Home Corporation. His work history includes ten years as an IT Project Manager, with earlier background in production management, engineering management, finance, and venture capital.
3DPHC LinkedIn: https://linkedin.com/in/3d-printed-homes-corporation-3dphc-323097196
3DPHC Facebook: https://www.facebook.com/3DPrintedHousing
Please be sure to share this episode with everyone you know. If you are interested in being either a host, a guest, or a sponsor of the show, please reach out.  We are published in Google Podcasts and the iTunes store for Apple Podcasts.  We would be grateful if you could give us a rating as it helps spread the word about the show.
Show Summary:
The benefits of networking! Networking opens the door to assisting 3DPHC in reaching their goals. Not only do they meet professionals who are in similar shoes, but also in meeting people with valuable skills to help them in their day to day life. Through attending the Rainforest, they were able to meet their crowdfunding goal, they've been introduced to other investors and made valuable connections with the right people! Plus, in attending, they've met another Rainforester (Micah Luison - Home in a Bag) which has helped them shift their original plan for 3DPHC into a different direction together: helping people in disaster relief.
Show Quote:
"Attending our first Rainforest meeting was THE best decision we've ever made for our business and Life in general has not been the same since, it's been far better!"
"If you think you've got something worthwhile, DO it! Get Started, join a group! You may find someone who's started a business in a similar industry where what they've learned can help you and you can walk the path together sharing some synergies." 
Credits...
This Episode Recorded At: Work Nicer - Red Mile
Episode Audio Editing: Kate Day - KD Sound Design
Episode Music: Tony Del Degan
Creator & Producer: Al Del Degan