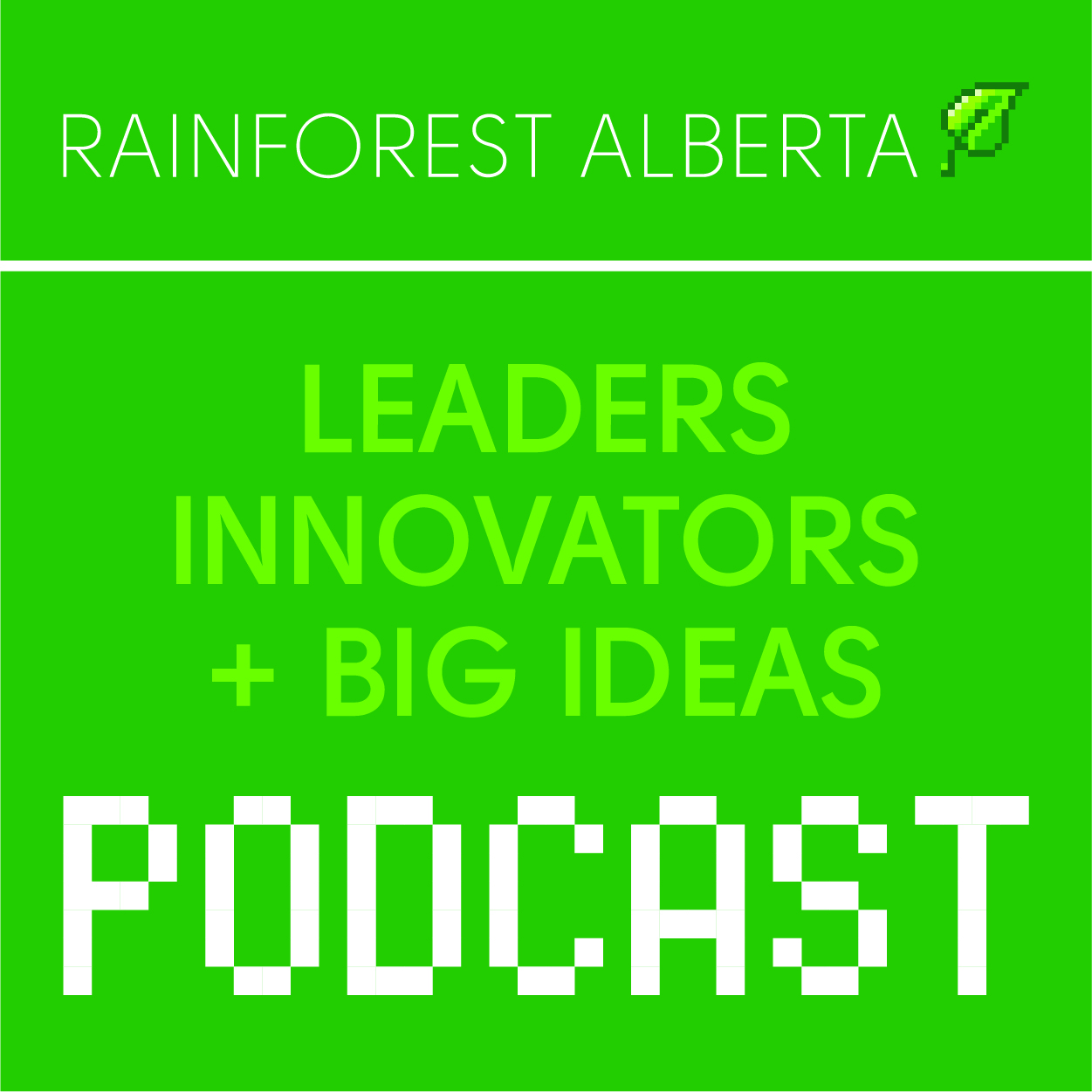 Thank you for listening to the Leaders, Innovators and Big Ideas podcast, supported by Rainforest Alberta.  The podcast that highlights those people who are contributing to and/or supporting the innovation ecosystem in Alberta.
I am hosting this episode myself.  For more than 20 years I have provided leadership and guidance in technology and software development. When I am not networking, making connections and trying to help out wherever I can, I follow my creative passions of graphic design and photography.

Matt Templeton has a Masters of Science where he specialized in Artificial Intelligence and Computing. He became a partner at Associated Research, where he spent almost 15 years perfecting his product development skills. He holds multiple patents on a range of products both in Canada and internationally. His first start-up was a Health and Safety company which he grew to nearly 30 employees and over 3 million in annual revenues. 
As discussed in this episode: A great book on leadership and creativity is "Creativity Inc." by Ed Catmull
Please be sure to share this episode with everyone you know. If you are interested in being either a host, a guest, or a sponsor of the show, please reach out.  We are published in Google Podcasts and the iTunes store for Apple Podcasts.  We would be grateful if you could give us a rating as it helps spread the word about the show.
Episode Summary:
Matt and I dig into the concept of "the generalist" and how being curious and having an insatiable desire to learn, as well as genuinely being interested in people can be a super power for entrepreneurs. Leadership and people skills are so much more important than technical skills when you are trying to run a company.
Quotes:
"If anyone's ever had sort of an office mom, you know you love them... they are critical"
"Enjoy your passion, and learn lots and lots of different things, but a little bit of strategy and a little bit of forethought goes a long way"
"When I was young, I overvalued the technical skills though. I wish I had started earlier on... leadership stuff, working with people, learning how to work well with people"
Credits...
This Episode Sponsored By: Capturing Legacies
Episode Music: Tony Del Degan
Creator & Producer: Al Del Degan