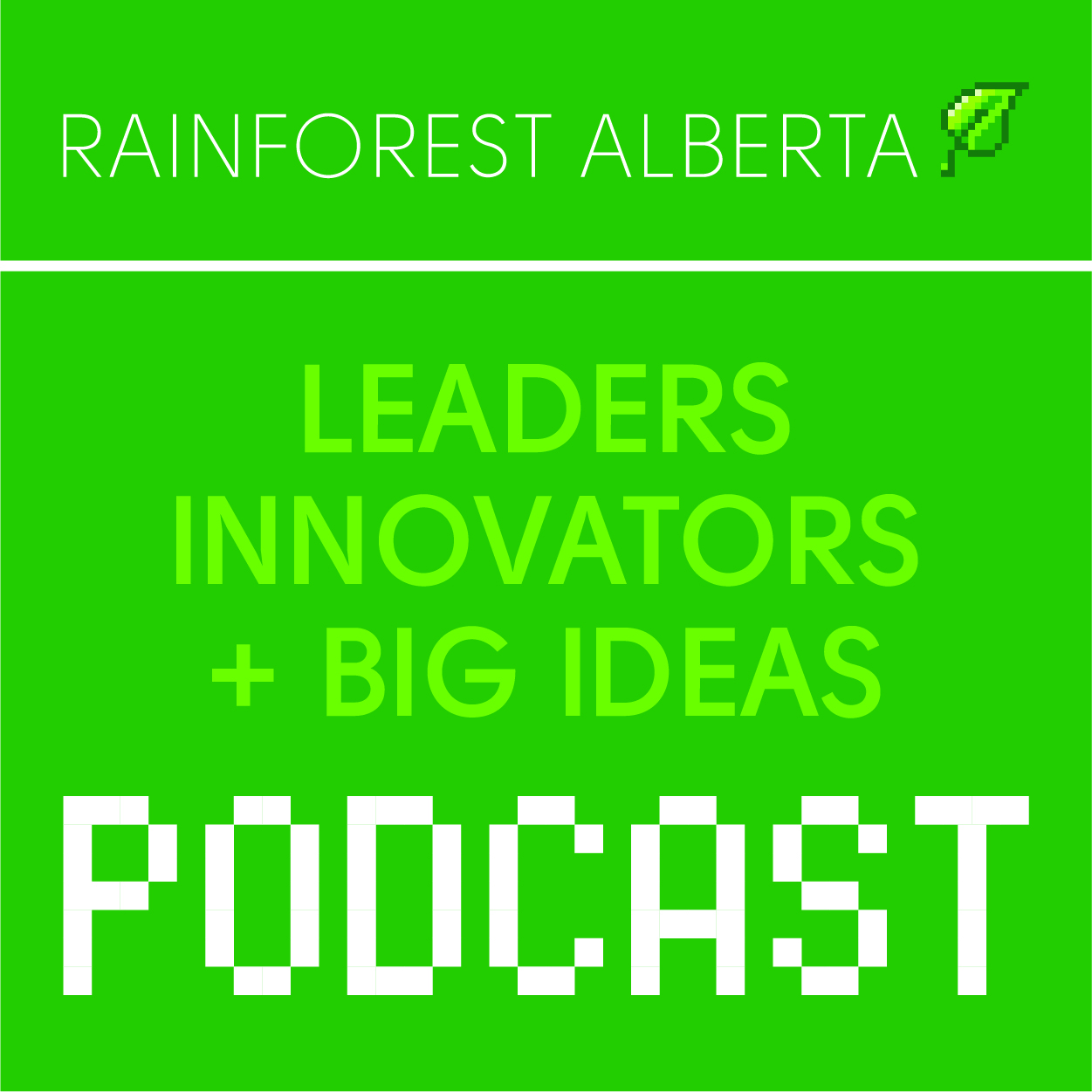 Thank you for listening to the Leaders, Innovators and Big Ideas podcast, supported by Rainforest Alberta.  The podcast that highlights those people who are contributing to and/or supporting the innovation ecosystem in Alberta.
This episode is hosted by Kate Day. Kate is a Freelancer providing Voice Over, Audio Editing, and Podcast Support as KD Sound Design. With 12 years experience in Radio Broadcasting as a producer, she offers businesses a new option of marketing via podcasting and adds that extra polished finish to any project needing audio processing.
Micah Louison is the 25 year old founder of the start-up Home In A Bag. His entrepreneur Journey started after entering the concept for Home In A Bag into a business idea pitch competition. The inspiration for Home In A Bag came from the experience at the age of eight after his birthplace of Grenada was devastated by a Category 5 hurricane which caused his family to move to Canada.
With the guidance of mentors he's met through the Rainforest, he has overcome the hurdles that come with building a tech startup. With this help he's been able to make effective entrepreneurial decisions which got him to be featured by the United Nations Inspiring Youth Day. Micah is hoping to change the world with Home In a Bag.
Please be sure to share this episode with everyone you know. If you are interested in being either a host, a guest, or a sponsor of the show, please reach out.  We are published in Google Podcasts and the iTunes store for Apple Podcasts.  We would be grateful if you could give us a rating as it helps spread the word about the show.
Show Summary:
Home in a Bag is inspired from experiences Micah has had in disasters and with the help of the Rainforest has become a reality. We discuss the birth of the idea and how it has evolved to today's version plus what's next.
Show Quote:
"I just started talking about Home in a Bag to EVERYONE. Everything was about HOME In A Bag! … I found as I added to it, the imagination of others... started building on it. Then it turned into Home in a Bag: It's a portable sleeping bag/Tent that's built into a camping backpack. It is a home that fits into a bag."
"Rainforest has been instrumental in EVERY SINGLE STEP… it's the consistency of having my imagination validated on a weekly basis that kept it going." 
Credits...
This Episode Sponsored By: Workhaus Core
Episode Audio Editing: Kate Day - KD Sound Design
Episode Music: Tony Del Degan
Creator & Producer: Al Del Degan