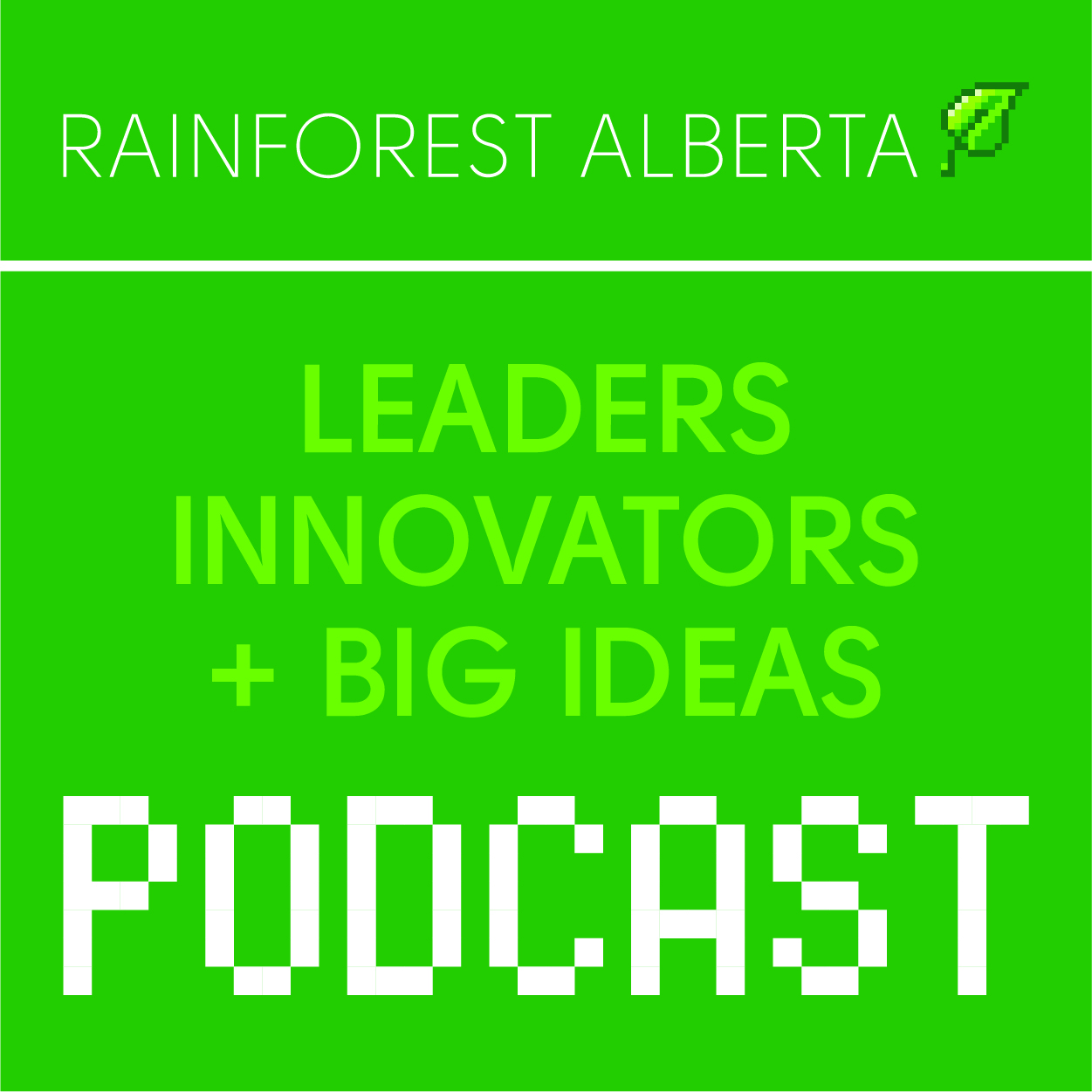 Thank you for listening to the Leaders, Innovators and Big Ideas podcast, supported by Rainforest Alberta.  The podcast that highlights those people who are contributing to and/or supporting the innovation ecosystem in Alberta.
I am hosting this episode myself.  For more than 20 years I have provided leadership and guidance in technology and software development. When I am not networking, making connections and trying to help out wherever I can, I follow my creative passions of graphic design and photography.

Krista Malden is the publisher of Community Now! Magazine.  She is Exploring and connecting the community one story at a time.
Please be sure to share this episode with everyone you know. If you are interested in being either a host, a guest, or a sponsor of the show, please reach out.  We are published in Google Podcasts and the iTunes store for Apple Podcasts.  We would be grateful if you could give us a rating as it helps spread the word about the show.
Episode Summary:
Krista is a talented drummer and music teacher, but she is also a magazine publisher.  The story of how Community Now Magazine came to be is interesting enough, but what the magazine strives to do in the community is outstanding. 
Quotes:
"We're not talking to each other, we stay in our industry. Not-for-profits talk to not-for-profits, but they need business, education and innovation. Same for business, we need the not-for-profits and the community and education to make everything work."
"The Rainforest is one of the best community places you can go for business because it really truly represents helping each other, without expecting anything back. And it allows you to use your skills to help other people move forward."
"We all need to share everything to help each other grow... to support each other, and help inspire others to do really cool things."
Credits...
This Episode Sponsored By: Community Now! Magazine
Episode Music: Tony Del Degan
Creator & Producer: Al Del Degan