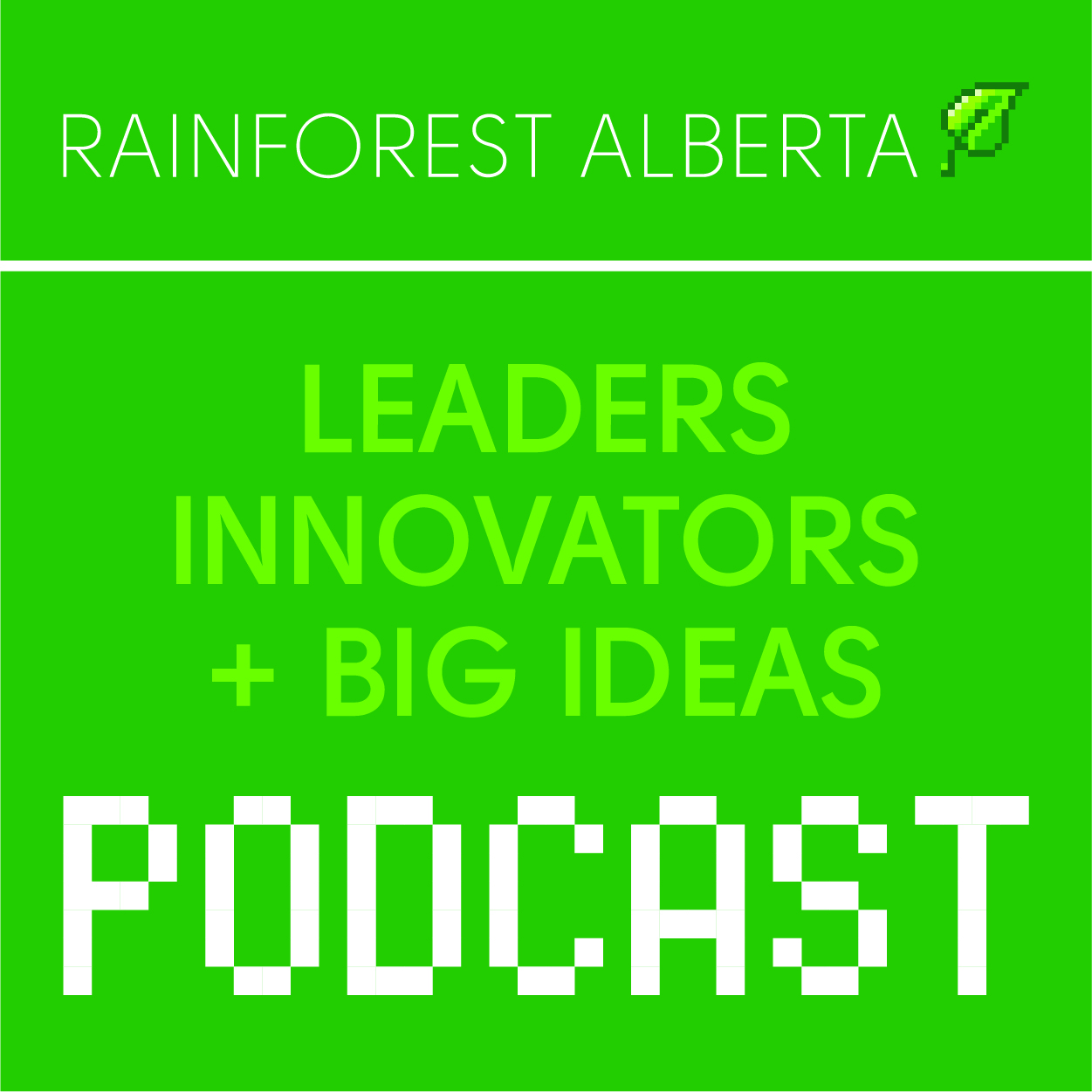 Thank you for listening to the Leaders, Innovators and Big Ideas podcast, supported by Rainforest Alberta.  The podcast that highlights those people who are contributing to and/or supporting the innovation ecosystem in Alberta.
Jade Alberts is the Founder of Peer Guidance and a Business Strategist / Entrepreneur / Connector / Investor that Tells It Like It Is. Asking for help is not a sign of weakness. Sometimes you have to let go to grow, so contact him to set up an Honest Meeting.
Jade enjoys building trusting relationships with "Handshake Honesty." He has a genuine passion for both people and businesses. Honesty, Authenticity, Networking, Connecting, and Sharing are the pillars of his belief system.
Join Jade on his Facebook Live "Telling It Like it Is" Interview every Wednesday 9:30am MST. It's a 15-minute discussion that shares Small Business Owners' stories.
www.facebook.com/JadeAlbertsConsulting
Derek Fraser is a seasoned and energetic executive who is committed to enlarging the pool of financial resources to fund the changes in our world worthy of investment. Committed to a donor-centred approach to realizing impact and philanthropic success. Derek possesses an expert level of knowledge with years of service to many organizations, and delivers results quickly. Stressing the importance of stewardship in all philanthropic activities and an advocate for it at all levels. Fostering and maintaining significant relationships worldwide through a genuine interest in donors, their families and the broader philanthropic sector. Ardent supporter of the Association of Fundraising Professionals' (AFP) Donor Bill of Rights, and the AFP Code of Ethics demanded for membership in AFP. Let's make this HAPPEN!
Please be sure to share this episode with everyone you know. If you are interested in being either a host, a guest, or a sponsor of the show, please reach out.  We are published in Google Podcasts and the iTunes store for Apple Podcasts.  We would be grateful if you could give us a rating as it helps spread the word about the show.
Show Summary: 
One of the pillars of Rainforest Alberta is "Giving Back".  In this episode, Jade speaks with seasoned executive and philanthropist, Derek Fraser about the importance of philanthropy and ethics.
Show Quote:
"The opportunity to reach out to people because often you're afraid to ask for help" 
"People Care about you and your longevity"
Credits...
This Episode Sponsored By: Community Now! Magazine
Episode Music: Tony Del Degan
Creator & Producer: Al Del Degan