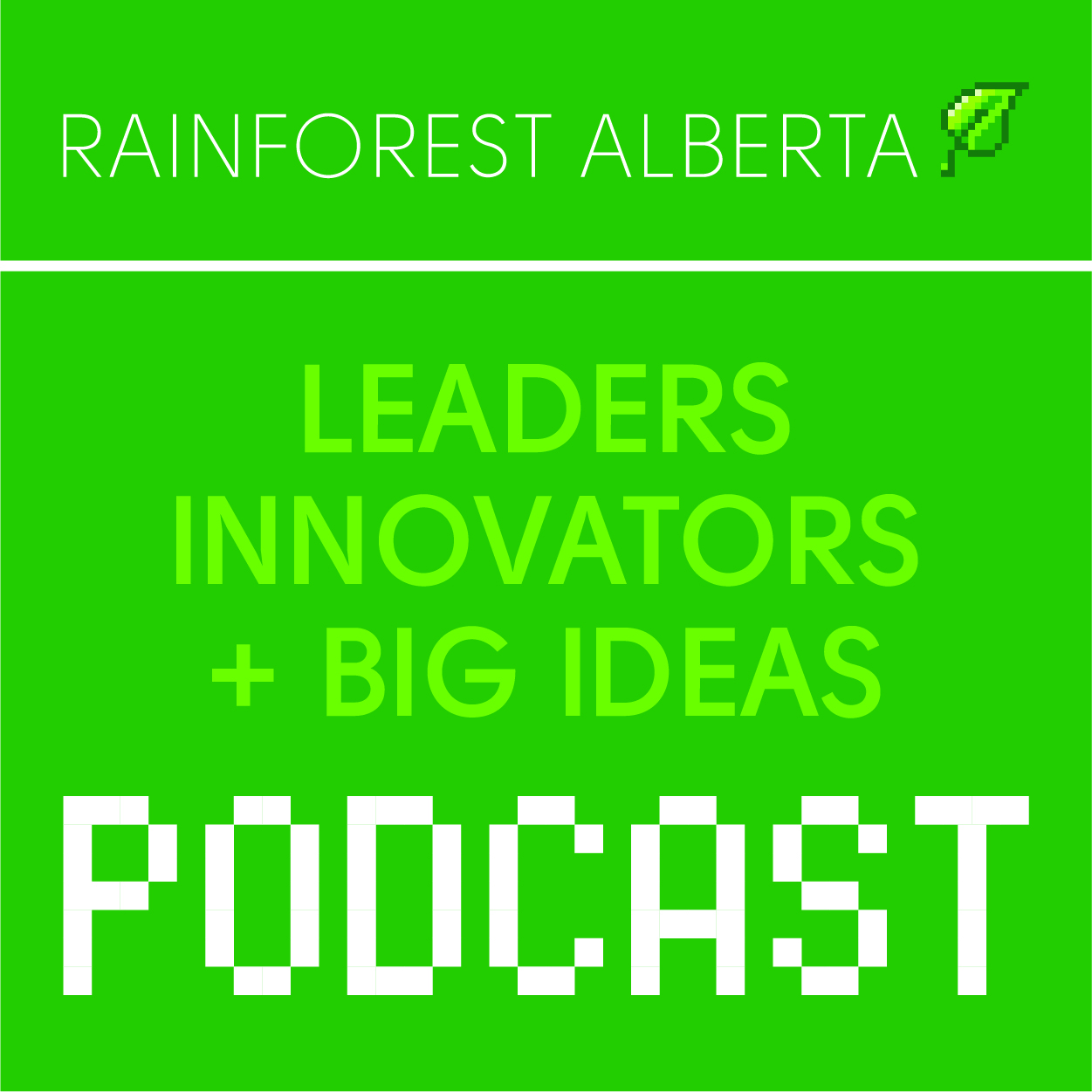 Thank you for listening to the Leaders, Innovators and Big Ideas podcast, supported by Rainforest Alberta.  The podcast that highlights those people who are contributing to and/or supporting the innovation ecosystem in Alberta.
Adam Ludgate is a technical leader who is involved in the startup/tech community and is enticed by new and innovative ways of solving problems with technology. He has worked previously with the likes of IBM Canada, AOL UK, tech startups in London's 'Silicon Roundabout' as well as with a variety of oil & gas software firms in various software development and leadership capacities.
Mark Botkin is a Biochemistry Grad of U of S, has spent time at prominent U of A labs doing medical research. He's been part of a number of challenging start-ups primarily designing computers and software for communications and construction. Mark became knowledgeable in 3D modelling which has allowed him to model & design a bicycle seat to give people a choice other than the traditional saddle. Product website: https://www.xenomorphix.com/
Please be sure to share this episode with everyone you know. If you are interested in being either a host, a guest, or a sponsor of the show, please reach out.  We are published in Google Podcasts and the iTunes store for Apple Podcasts.  We would be grateful if you could give us a rating as it helps spread the word about the show.
Show Summary: 
Mark & Adam dive into detail about Mark's design of a new style bicycle seat which is a form of a mini-bench instead of a traditional style bike saddle. They discuss the value this new design provides, as well as challenges in getting the product to market.
Show Quote:
"Unlike a traditional bike saddle, I've created something that is comfortable to sit on, while also being able to pedal!" 
Credits...
This Episode Sponsored By: Community Now! Magazine
Episode Audio Editing: Kate Day - KD Sound Design
Episode Music: Tony Del Degan
Creator & Producer: Al Del Degan