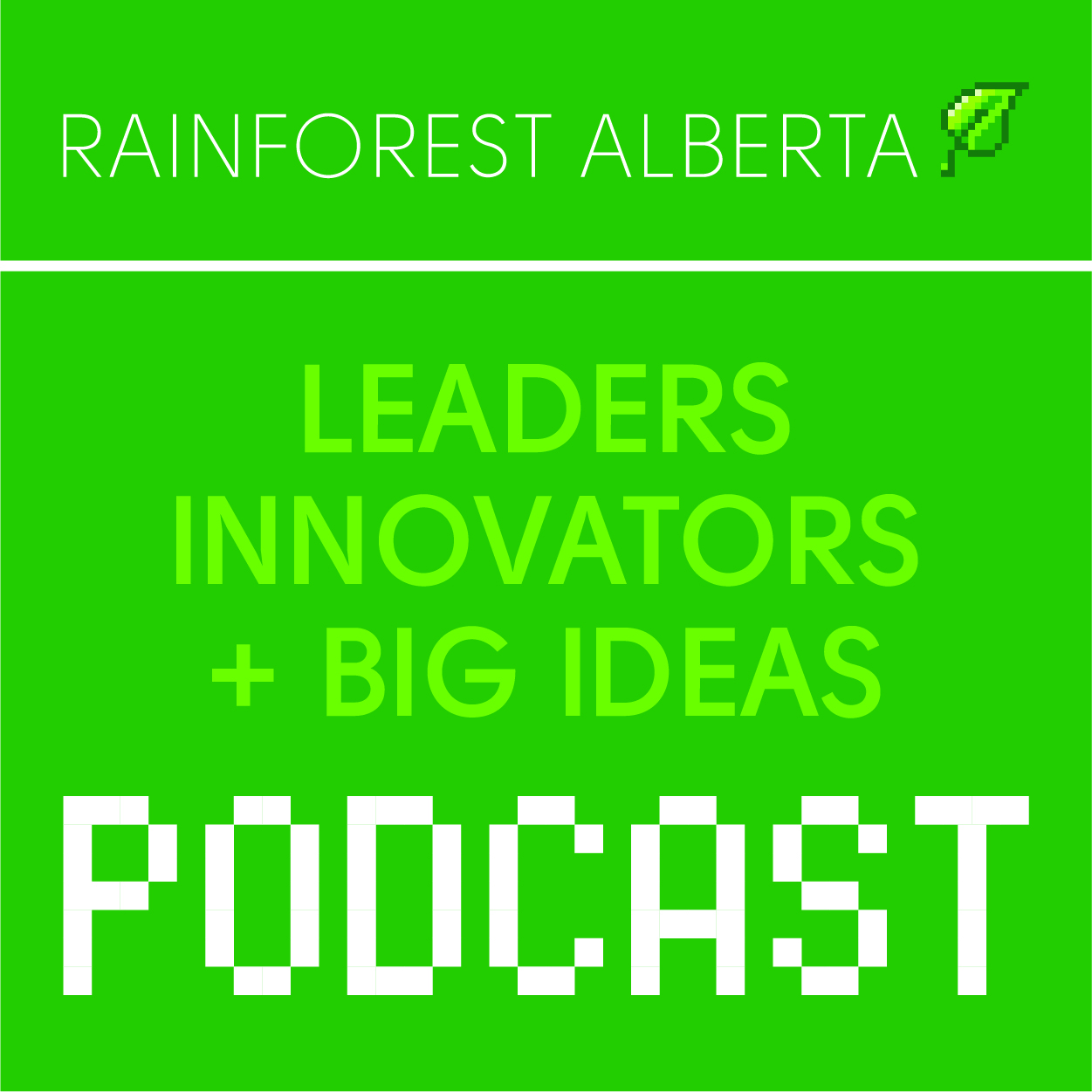 Thank you for listening to the Leaders, Innovators and Big Ideas podcast, supported by Rainforest Alberta.  The podcast that highlights those people who are contributing to and/or supporting the innovation ecosystem in Alberta.
Graham Sucha has worked within the Calgary business community for nearly 15 years. He has spent the past year working for a tech not-for-profit following a four year stint where he served as the MLA for the constituency of Calgary Shaw.
Dafne Canales Lees has spent nearly two decades working as an entrepreneur, business strategist and marketer. She currently serves on several boards in Calgary and runs Spartan Spark Inc. which helps organizations navigate the digital marketing space. Her most recent endeavor has been the launch of "Project Lemons to Lemonade" which interviews experts who share knowledge and bring hope to the global business community during the COVID-19 pandemic.
Please be sure to share this episode with everyone you know. If you are interested in being either a host, a guest, or a sponsor of the show, please reach out.  We are published in Google Podcasts and the iTunes store for Apple Podcasts.  We would be grateful if you could give us a rating as it helps spread the word about the show.
Show Summary: 
We all faced setbacks that can derail our goals, however sometimes we can leverage these setbacks to create new opportunities for ourselves and the community around us. In this podcast Dafne Canales Lees shares some of her experiences as a marketer, business strategist and entrepreneur. She will discuss her own setbacks and how she is using the lessons learned to help individuals and businesses navigate the challenges faced due to COVID-19.
Show Quote:
"We're going to create this awesome platform called Project Lemons to Lemonade and were going to help other companies get visibility and talk about how we can support each other and learn from each other... I find in times of trouble it's always great to reach out to a community and see how we can be helpful." 
Credits...
This Episode Sponsored By: Community Now! Magazine
Episode Audio Editing: Kate Day - KD Sound Design
Episode Music: Tony Del Degan
Creator & Producer: Al Del Degan