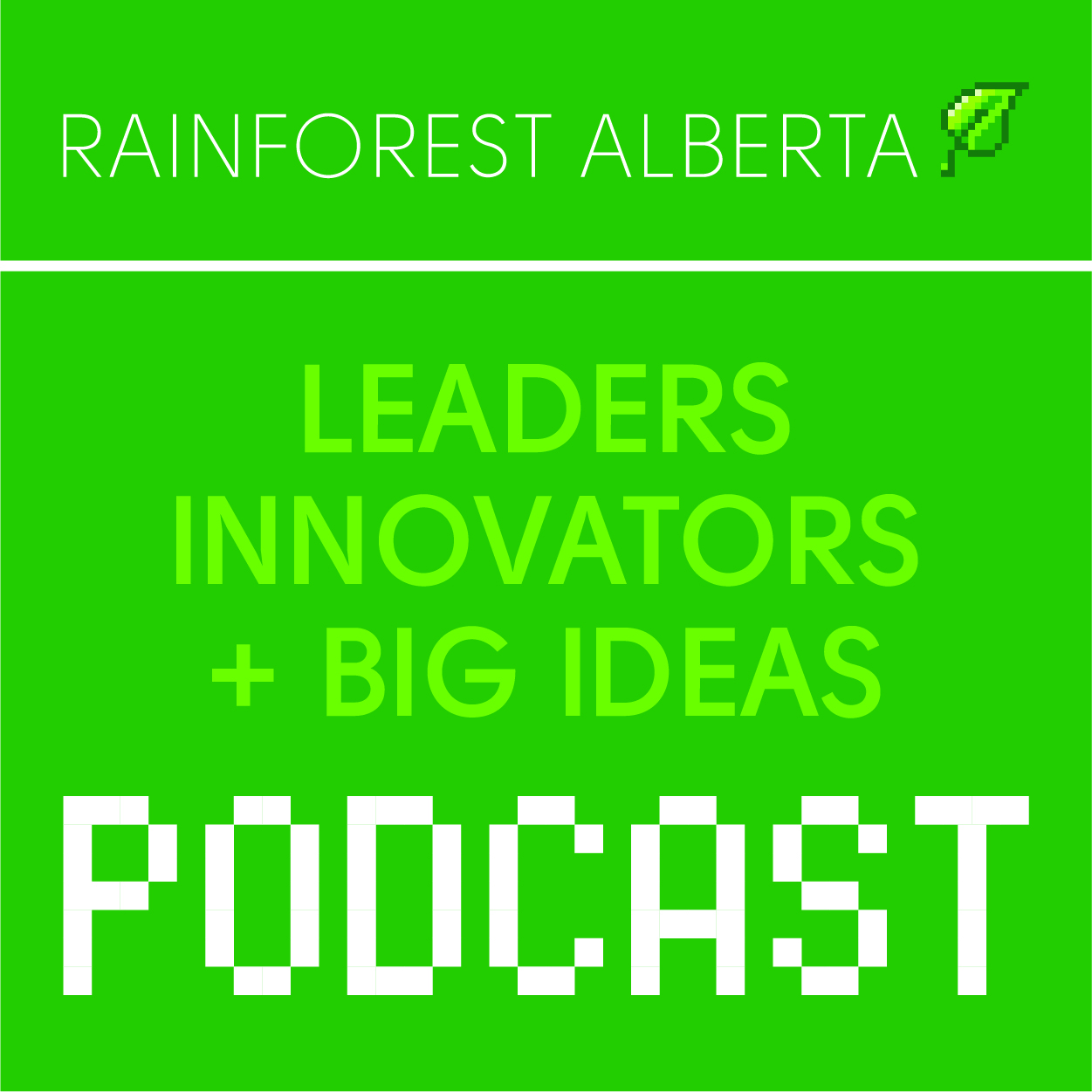 Thank you for listening to the Leaders, Innovators and Big Ideas podcast, supported by Rainforest Alberta.The podcast that highlights those people who are contributing to and/or supporting the innovation ecosystem in Alberta.
Trevor Prentice Trevor Prentice has nearly a decade of experience managing and advising on intellectual property (patents, copyrights, trademarks, trade secrets, commercial agreements), and is the founder and lead Intellectual Property Strategist with IP Link. Trevor has a BSc in Physics, a Masters in Aerospace Engineering, and a Certificate of Innovation and Entrepreneurship from the Michael G. Foster School of Business at the University of Washington. Trevor is refreshingly not a lawyer and as such, he will help you understand and optimize your intellectual property protection strategy from a business perspective.
Sophia Fairweather Sophia Fairweather is a very interesting leader and award winner in STEM (Science, Technology, Engineering and Math). She is a Board member to AWSN.org, a Policy Influencer, an Entrepreneur, and an Inventor . Sophia's online presence can easily be found on Google by Googling Sophia Fairweather, going to Twitter / LinkedIn, or her Site StartUpBySophia.com/products. She has won 6 Awards and many other recognitions: Canada 150 Women of Inspiration Award, ASTECH Award, Manning Innovation Award Alberta, TECVenture Award, ATB BoostR Award, and Alberta's Leaders of Tomorrow Award. For her efforts she has been recognized in both the Alberta Legislative Assembly, the Canadian Senate and the Parliament of Canada; as well as being invited to speak and present. Sophia is a very motivated youngster who is using STEM Innovation to get youth and especially girls in to Technology and Engineering as well as leadership by opening doors, role modeling and setting an example to both parents and youth. She is showing that "Innovation does NOT Discriminate" and is for everyone regardless of age, lifestyle, and culture. She herself has created and sold 4 products, her favorites being the Windshield BandAid, Funcro, and now an Air Quality System which is new new and is still in R&D .... and is looking for partners to assist other youth like her . Her happiest moments have come from influencing parents and youth about "What is possible !!" and showing them 'That they are not alone !!!"; as well as influencing the Government of Canada to open up an $11 million dollar fund and grant process for girls in STEM which is opening up more doors for girls like her though the Minister Maryam Monsef's announcement in the Budget Implementation Act."
Please be sure to share this episode with everyone you know. If you are interested in being either a host, a guest, or a sponsor of the show, please reach out.We are published in Google Podcasts and the iTunes store for Apple Podcasts We would be grateful if you could give us a rating as it helps spread the word about the show.
Show Summary: 
Show Quote:
"If you have an idea and it doesn't work, use the good parts to start something new."
"Even if they do fail, they can do things with that failure. Failure is just a way of showing you can get better at something."
"If you do go to an event, if you have a booth, or if you're up on the stage presenting. It's good in general but it's especially good for youth because then you're taken more seriously."
Credits...
This Episode Sponsored By: Community Now! Magazine
Episode Audio Editing: Kate Day - KD Sound Design
Episode Music: Tony Del Degan
Creator & Producer: Al Del Degan
System Engineering Sponsor: Kris Chase - PODMaster 2020