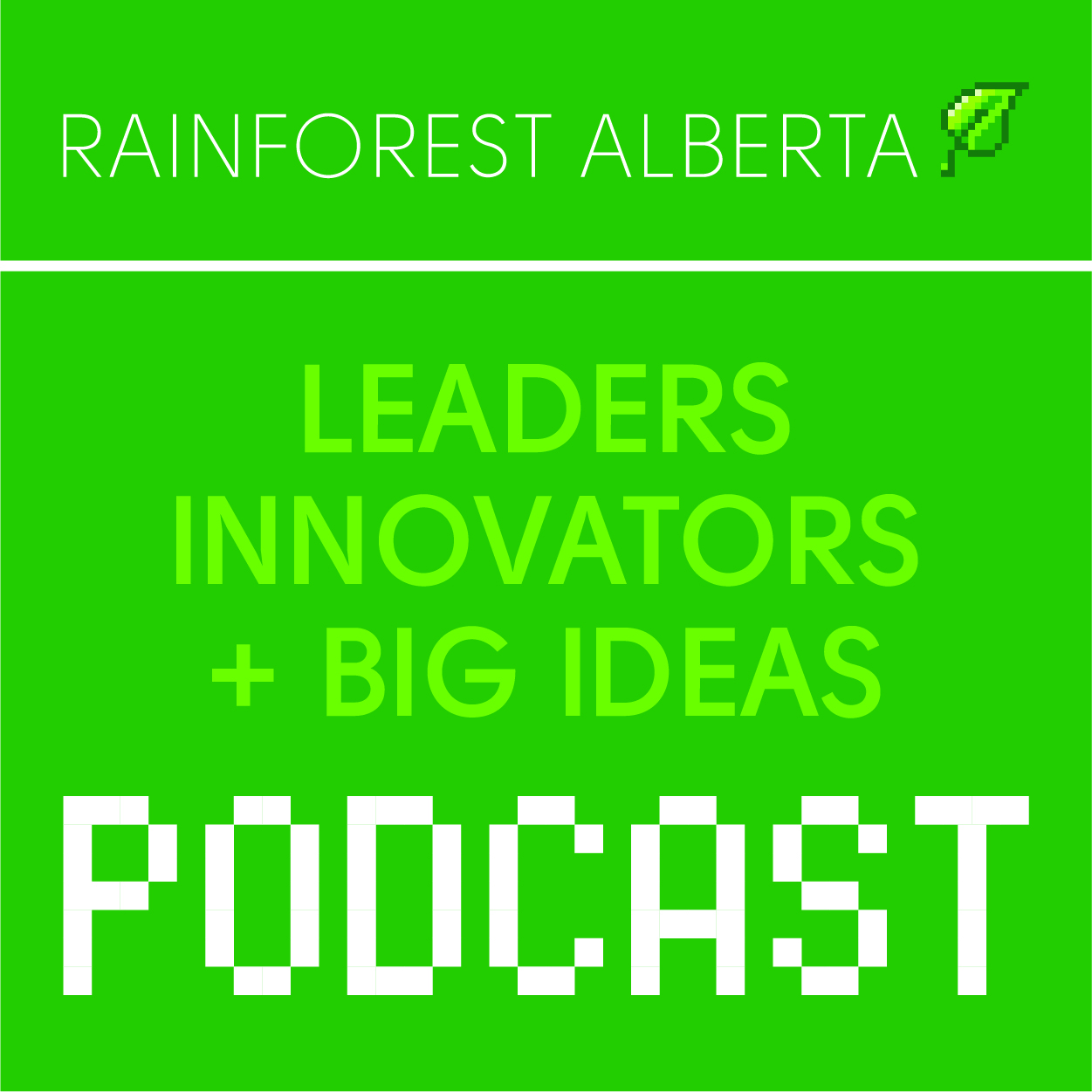 Lori Farley Hosts Erin Bird (Fair Trade Calgary) on the LIBI Podcast
Oct 13th, 2020 by LIBI Podcast
Thank you for listening to the Leaders, Innovators and Big Ideas podcast, supported by Rainforest Alberta.The podcast that highlights those people who are contributing to and/or supporting the innovation ecosystem in Alberta.
Lori Farley Lori Farley Lori's business and voluntary commitments curate and facilitate: connections, relationships, and opportunities for social change through entrepreneurship, partnerships, and alliances between various sectors around the globe including Community development, Arts, Disability, Education, and Technology. Lori is involved in numerous ventures related to social innovation and socio-economic development including Intonovus Canada and Impact Calgary. Lori is involved in supporting cross-sector social and economic development with a mission of sharing and mobilizing time, money, resources, energy, talents, and best practices that align to the Sustainable Development Goals (SDGs), B Corp standards (B Corp) and IRIS metrics (IRIS), all designed to measure the social, environmental and financial performance of companies and investments. INTONOVUS Canada is a not for profit designed to partner with those advancing social impact, social enterprise, and impact investing: IMPACT CALGARY is a social business venture launching coworking, 'impact first' business development, and access to funding for social entrepreneurs and benefit businesses. These ventures include foci on social impact technologies (such as Virtual & Augmented Reality (VR/AR), Blockchain, and Artificial Intelligence (AI)), parentpreneurship (child and family-friendly professional work spaces), and crowdfunding. As part of her passion for rural-urban economic corridor development, she is working to replicate economic diversity in Alberta through rural tech hubs. She is also a partner in business that supports producers, processors, and manufacturers of Alberta agri-food s to access markets in China and Southeast Asia.
Erin Bird Running a campaign to make Calgary Canada's next Fair Trade Town. Through support of Fairtrade, we show that people and planet deserve respect and to be treated fairly. Fairtrade ensures producers get a fair minimum price, that they are working in conditions free of slavery and child labour, that economic sustainable practices that use less chemicals and no GMO are used, that a long term relationship is developed with the producer, and that all entities along the supply chain are willing to be transparent and audited to meet these minimum requirements.
Please be sure to share this episode with everyone you know. If you are interested in being either a host, a guest, or a sponsor of the show, please reach out.We are published in Google Podcasts and the iTunes store for Apple Podcasts We would be grateful if you could give us a rating as it helps spread the word about the show.
Show Summary
Lori and Erin talk about the importance of Fair Trade from a sustainable business perspective.
Show Quote:
"There's local, and then there are other products that can't be grown or made locally, and you have to have both."
Credits...
This Episode Sponsored By: Community Now! Magazine
Episode Music: Tony Del Degan
Creator & Producer: Al Del Degan
System Engineering Sponsor: Kris Chase - PODMaster 2020
Share
|
Download(

Loading

)