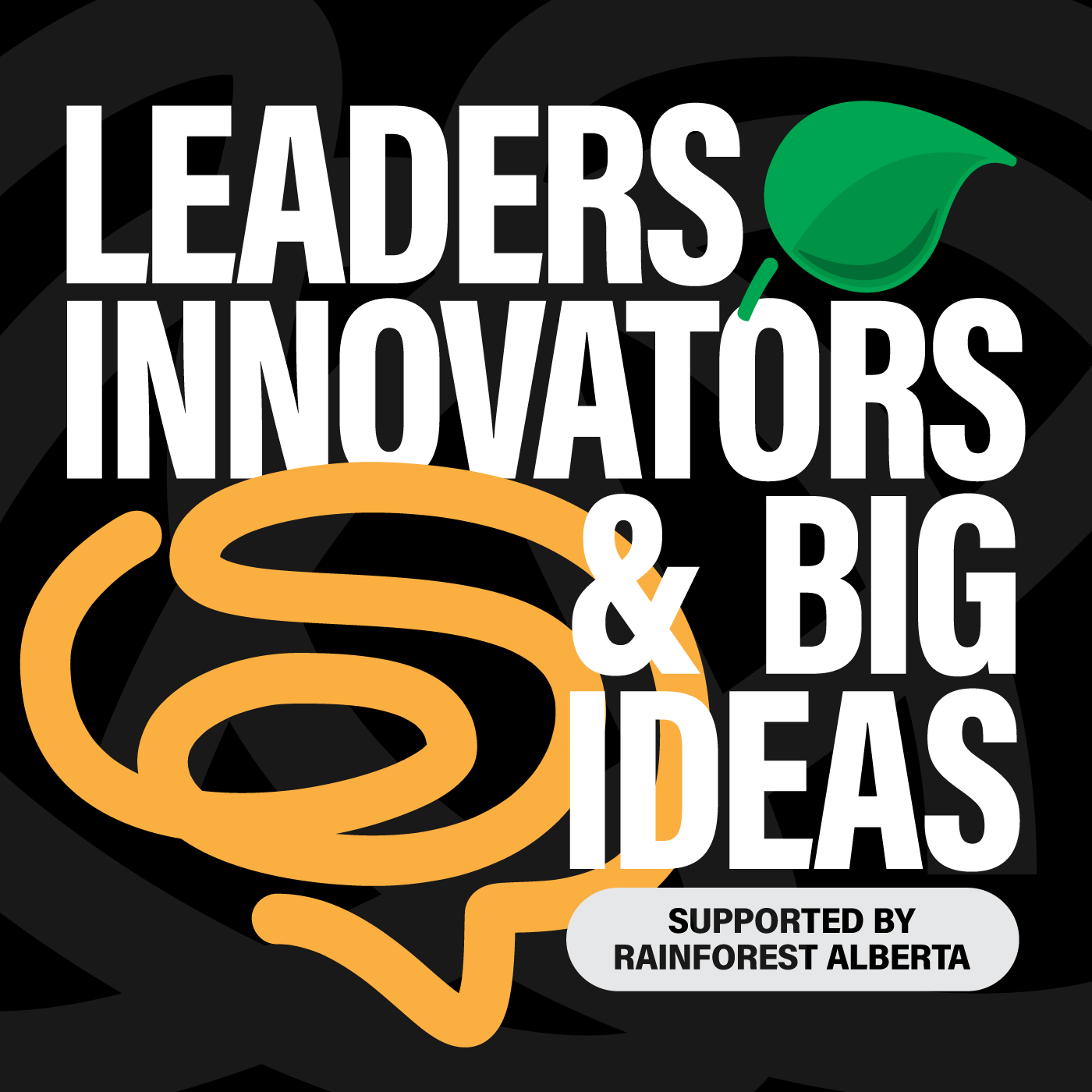 Leaders, Innovators and Big Ideas - the Rainforest podcast showcases those who are contributing to and / or supporting the innovation ecosystem in Alberta. Rainforest Alberta is a world-class community of dreamers and doers, connected by a common goal of making Alberta fertile ground for building, developing, and growing innovative ideas into sustainable ventures. https://rainforestab.ca
Episodes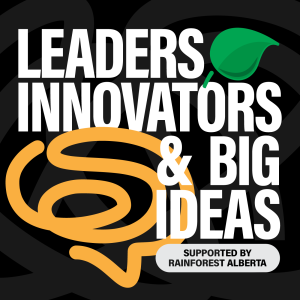 Tuesday Oct 19, 2021
Tuesday Oct 19, 2021
Another InceptionU grad, Navin Jetha pivoted her career from computer science, to being a mom, then to fitness leadership and now back to tech.  Still passionate about yoga, health & wellness and energy healing, she hopes to have her own side business while being able to work in the tech industry. 
For the transcription of this episode please visit: https://www.rainforestab.ca/yyc-blog/podcast-episode-140-transcription
Thank you for listening to the Leaders, Innovators and Big Ideas podcast, supported by Rainforest Alberta. The podcast that highlights those people who are contributing to and/or supporting the innovation ecosystem in Alberta.

Host: Al Del Degan I have been involved in software development for more than 25 years. I have started companies, lead companies and worked for companies - doing many different things. I am honored to be considered a leader in Alberta's innovation ecosystem, and I give back as much, and often as I can. When I am not working or podcasting, you will find me pursuing my passions of photography, crypto investing, and wood working along with the occasional round of golf.


Guest: Navin Jetha was educated in computer science and worked in that field for more than a decade before getting laid off. She then found a new career in fitness leadership educating people in various forms of exercise from water fitness classes to yoga. Now she is pivoting back into tech and viewing it through the lens of physical and mental health. 

Please be sure to share this episode with everyone you know. If you are interested in being either a host, a guest, or a sponsor of the show, please reach out. We are published in Google Podcasts and the iTunes store for Apple Podcasts We would be grateful if you could give us a rating as it helps spread the word about the show.

Links from this episode:
Show Quote:
"When I first took the task, I would take off in the morning at 9:15, I would say, okay, I'm going to take this task on. In my mind is going off saying, well, how are you going to do this task? You have no clue how to do it? But there was a part of me that said, I'm just going to take it and do it anyways."
"I really believe that, whatever career we choose. Whatever path we choose in our lives. Our health will always have to be taken care of."

Credits...

This Episode Sponsored By: Community Now! Magazine

Episode Music: Tony Del Degan

Creator & Producer: Al Del Degan