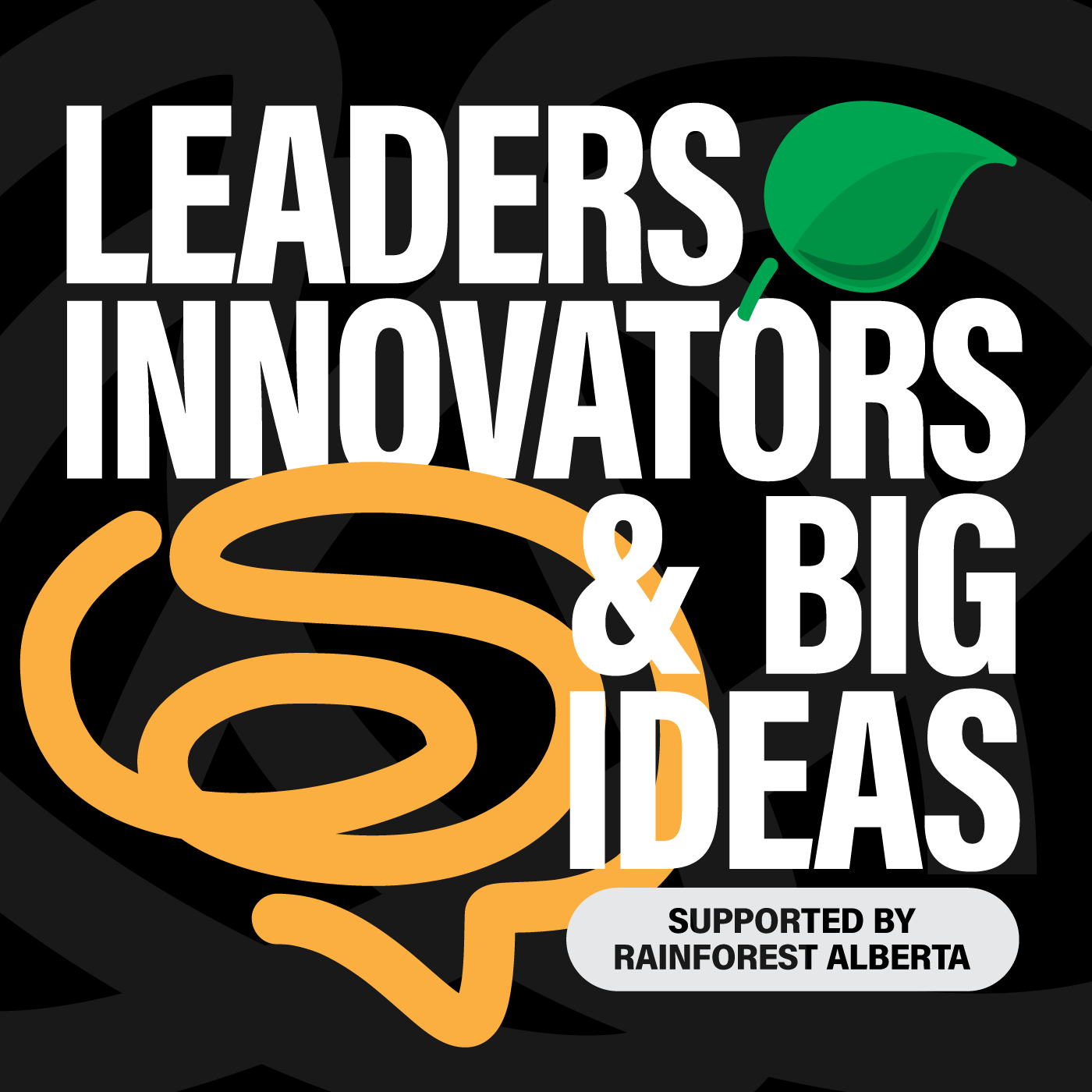 Al Del Degan Hosts Robert Herritt (StyroGo) on the LIBI Podcast
Nov 2nd, 2021 by LIBI Podcast
Did you know that less than 2% of polystyrene products are recycled even though they are among the most easily recycled plastics?  Robert Herritt shares his story about learning how easily Styrofoam can be recycled into new products, avoiding the landfill.  We also learn how municipalities have not been eager to get involved, even though is is the right thing to do.
For the transcription of this episode please visit: https://www.rainforestab.ca/yyc-blog/podcast-episode-142-transcription
Thank you for listening to the Leaders, Innovators and Big Ideas podcast, supported by Rainforest Alberta. The podcast that highlights those people who are contributing to and/or supporting the innovation ecosystem in Alberta.
Host: Al Del Degan I have been involved in software development for more than 25 years. I have started companies, lead companies and worked for companies - doing many different things. I am honored to be considered a leader in Alberta's innovation ecosystem, and I give back as much, and often as I can. When I am not working or podcasting, you will find me pursuing my passions of photography, crypto investing, and wood working along with the occasional round of golf.
Guest: Robert Herritt is a serial entrepreneur for 20 years. From airline pilot background to Eco-innovator. President of Calgary-based StyroGo, Robert is helping put Canada on the world map in leading the charge to a zero plastic waste future.
Please be sure to share this episode with everyone you know. If you are interested in being either a host, a guest, or a sponsor of the show, please reach out. We are published in Google Podcasts and the iTunes store for Apple Podcasts We would be grateful if you could give us a rating as it helps spread the word about the show.
Show Quote:
"as a secondary benefit, I came to realize that whenever they have a shortfall of Styrofoam, as feedstock, what they do then is they use wood, for presses. So the secondary benefit of recycling Styrofoam is you're displacing the use of wood in manufacturing. So it was kind of a secondary green effect there where they're not  cutting down trees for manufacturing, they're using a plastic."
Credits...
This Episode Sponsored By: Community Now! Magazine
Episode Music: Tony Del Degan
Creator & Producer: Al Del Degan
Share
|
Download(

Loading

)