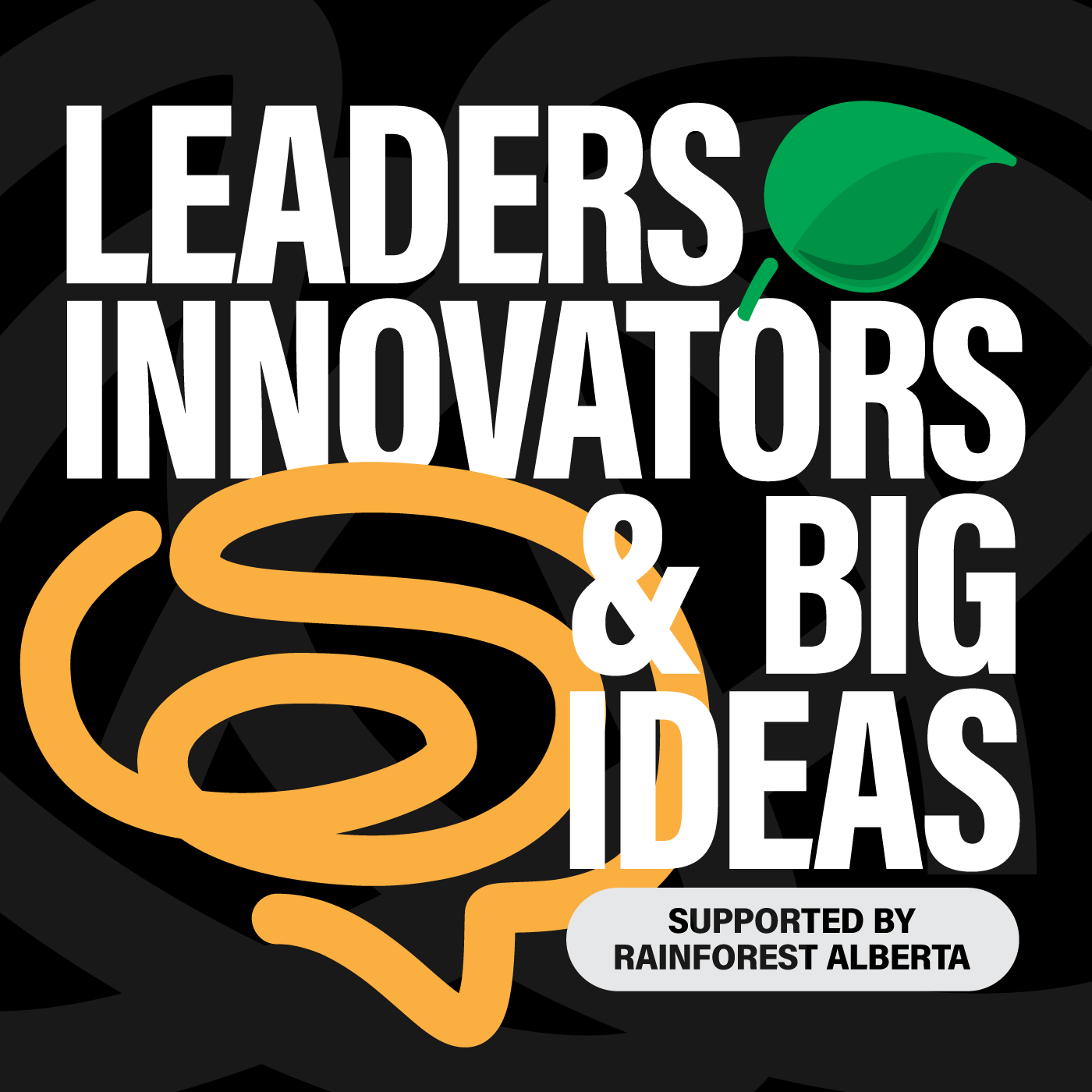 Leaders, Innovators and Big Ideas - the Rainforest podcast showcases those who are contributing to and / or supporting the innovation ecosystem in Alberta. Rainforest Alberta is a world-class community of dreamers and doers, connected by a common goal of making Alberta fertile ground for building, developing, and growing innovative ideas into sustainable ventures. https://rainforestab.ca
Episodes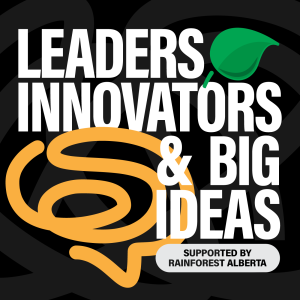 Tuesday May 03, 2022
Tuesday May 03, 2022
James is a founder of Skip the Depot - An app that coordinates the pick up of your "empties", takes them to the bottle depot and automates the deposit of your return or sends it to a charity of your choice. James runs a software development business so his tech team applies true agile development to spin out features based on customer feedback.
For the transcription of this episode please visit: https://www.rainforestab.ca/yyc-blog/podcast-episode-168-transcription
Thank you for listening to the Leaders, Innovators and Big Ideas podcast, supported by Rainforest Alberta. The podcast that highlights those people who are contributing to and/or supporting the innovation ecosystem in Alberta.

Host: Lindsay Skabar is the co-founder and Chief Marketing Officer at Bōde, Canada's first online real estate marketplace. Giving customers choice and access are central to her personal and business philosophy. Before her career in tech and real estate, Lindsay served on the Global Business Development team at Axia, which brought high performing, low-cost fibre optic internet to rural Alberta and globally to the USA, France and Singapore. She participates in humanitarian work around the world and in her hometown of Calgary. She continues to be committed to non-profit work in the form of board engagements. Former Chair of Aids Calgary and Chair of the Branch Out Neurological Foundation for many years. Lindsay now sits on the Mount Royal University Foundation Board. She studied business and marketing at Bishop's University. Lindsay is focused on scaling Bōde across Canada, and eventually, internationally.
Guest: James Trask is a business and technology professional focused on disrupting industries and delighting customers.

Please be sure to share this episode with everyone you know. If you are interested in being either a host, a guest, or a sponsor of the show, please reach out. We are published in Google Podcasts and the iTunes store for Apple Podcasts We would be grateful if you could give us a rating as it helps spread the word about the show.


If you enjoyed this podcast, please consider giving a listen to the Shift Podcast by Alberta Innovates
Show Links:
Show Quotes:
"I drove the truck around picking up containers and listened to customers so I could bring this information back to the developers and we could create new features... we were deploying new features every couple of days."
"We never let any of the issues that we saw linger for a long period of time, because we were constantly innovating. We were constantly changing things. Um, the fact that we were making decisions and if they were wrong, we just cut them off and we switched and went to another way."
"A large part of resources that we're hiring are fresh graduates out of school. And part of the reason that we like to do that is because you end up recruiting folks who are happy and eager to learn, get some work experience in the workplace, and don't have any necessarily preconceived notions of how things are done."
Credits...

This Episode Sponsored By: New Idea Machine

Episode Music: Tony Del Degan

Creator & Producer: Al Del Degan