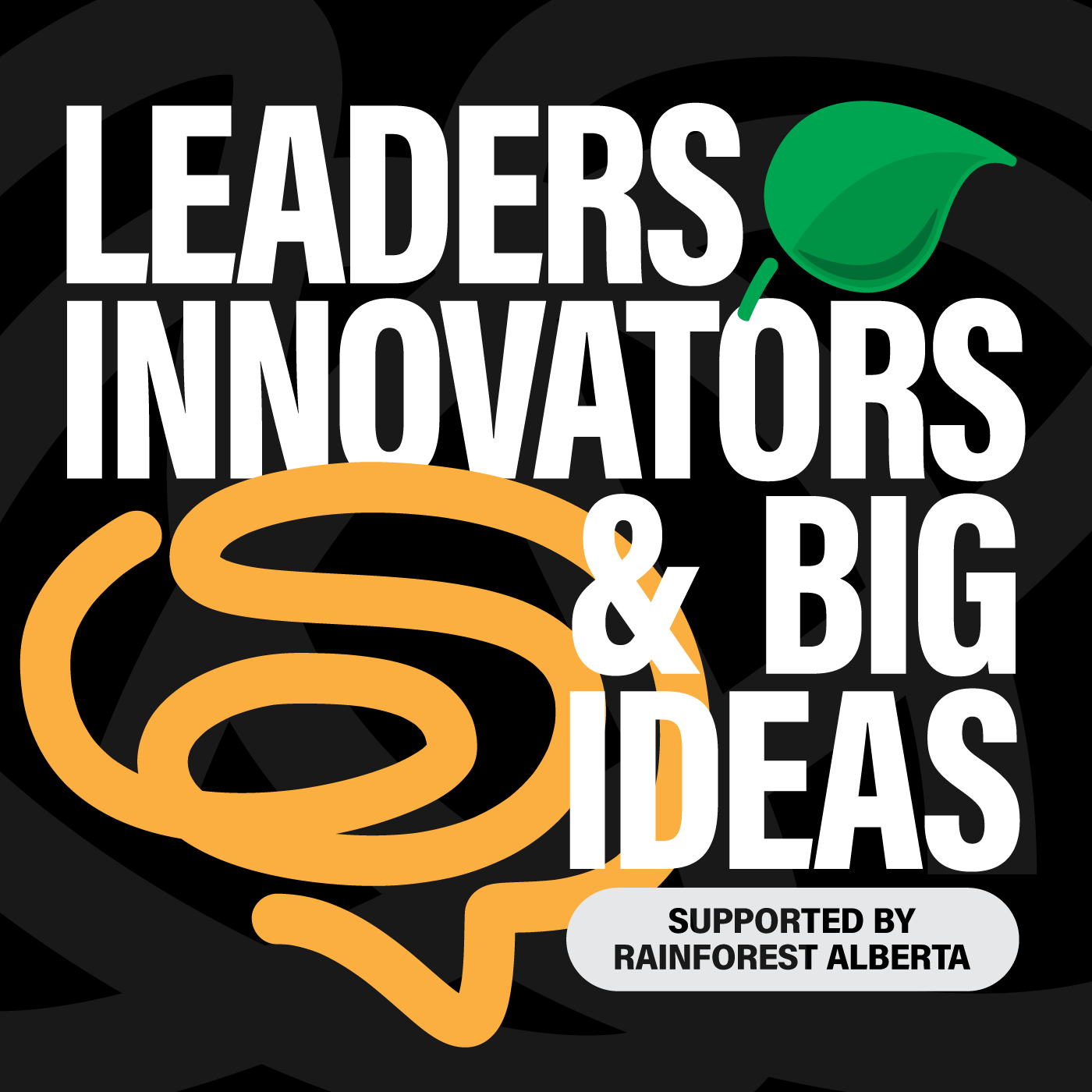 Jen Morrison Hosts Shane Fast (Athennian) on the LIBI Podcast
May 24th, 2022 by LIBI Podcast
What challenges are you currently facing in your business? Do you have a reluctance to engage with legal workflows and processes? This week Jen digs in with Shane Fast, Co-Founder and Director of Cloud Security at Athennian. Athennian takes the out of control and complex to automated, efficient, and smooth. With cloud-based entity management, Athennian frees legal teams from manual processes, allowing organizations to scale their entities without scaling their overhead. Learn more about Shane's background in tech, how Athennian came to be, and what's next for this company with big impact.
For the transcription of this episode please visit: https://www.rainforestab.ca/yyc-blog/podcast-episode-171-transcription
Thank you for listening to the Leaders, Innovators and Big Ideas podcast, supported by Rainforest Alberta. The podcast that highlights those people who are contributing to and/or supporting the innovation ecosystem in Alberta.
Host: Jennifer Morrison is InceptionU's learner champion. She has over 11 years of experience as an educator and received her Masters of Educational Leadership from High Tech High Graduate School of Education in San Diego, CA. Jen possesses extensive experience in project-based and experiential learning and design thinking. 
Jen spent many years teaching middle and high school students which provided her with a foundational love of learning and passion for exploration and personal growth. Following her natural curiosity and growth mindset, she honed her leadership skills and dove deep into project based learning during her time at High Tech High.
As the Learning Catalyst and Lead Program Designer with InceptionU, Jen provides valued leadership, guidance, meaningful connections and an engaging learning environment. She is deeply dedicated to each of the learners and their success. As Simon Sinek says in The Infinite Game, "what good is it having a belly if there's no fire in it? Wake up, drink your passion, light a match and get to work." 
Guest: Shane Fast likes building things and helping people. Working in tech since 2016 has given him the chance to do lots of both. So far, Shane's career has been very rewarding, because of that he wants to keep going and pay it forward. Shane hopes to see the tech ecosystem in Calgary continue to grow and thrive.
Please be sure to share this episode with everyone you know. If you are interested in being either a host, a guest, or a sponsor of the show, please reach out. We are published in Google Podcasts and the iTunes store for Apple Podcasts We would be grateful if you could give us a rating as it helps spread the word about the show.
Show Links:
Show Quotes:
"We [Athennian] serve to give superpowers to paralegals and legal teams across North America."
"We landed on a few key things that have been built into our values and hiring process. The three big things are diligent builder, focused creatives, and ambitious learners. There are built in contradictions which is intentional to ensure that we are conscious about growing our team with a balance of skills, energies, and mindsets."
"I tell people about the original sins in our codebase all the time. While we have solved a lot of them, dealing with technical debt is always a bit unfortunate and at the same time, they provide great growth opportunities for our team."
"The software industry keeps you humble. You have to be adaptable and flexible, especially as an entrepreneur."
"The 7262 Conference was inspired by a production outage last year. We gathered as a team, all the engineers on one call, and the only error we had was error 7262. While it's an inside joke and we were all humbled by the experience, it is representative of our team coming together and collaborating to figure things out. In this spirit is why we have named and created the Athennian 7262 Conference."
Credits...
This Episode Sponsored By: New Idea Machine
Episode Music: Tony Del Degan
Creator & Producer: Al Del Degan
Share
|
Download(

Loading

)