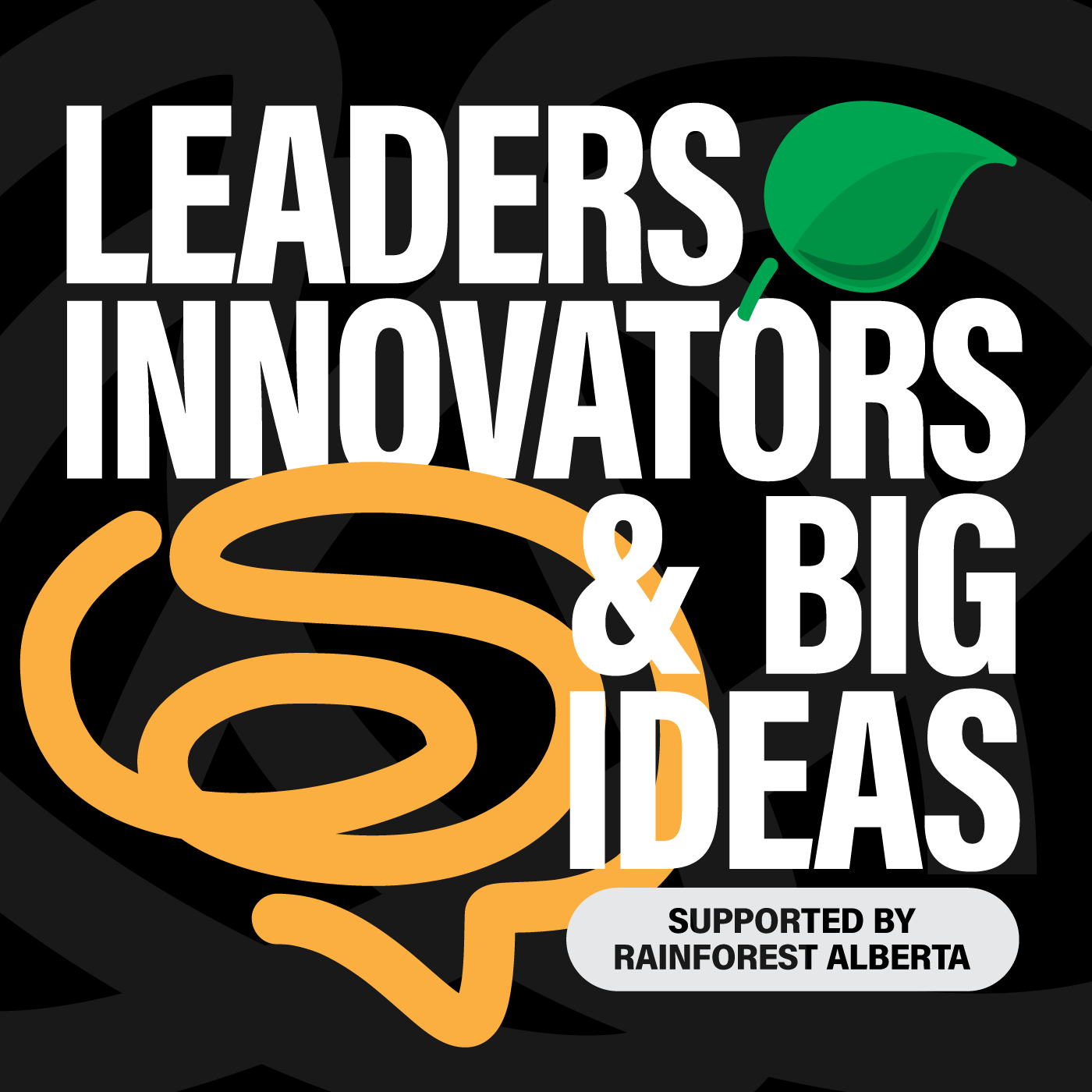 Al Del Degan Hosts Pam Draper (Bitvo & Pateno) on the LIBI Podcast
May 31st, 2022 by LIBI Podcast
The world of finance has not changed much until 2009 when blockchain and cryptocurrencies began to change the way we look at money. Pam Draper leads a company that has embraced this new technology and made it simple and accessible for all Canadians.  
For the transcription of this episode please visit: https://www.rainforestab.ca/yyc-blog/podcast-episode-172-transcription
Thank you for listening to the Leaders, Innovators and Big Ideas podcast, supported by Rainforest Alberta. The podcast that highlights those people who are contributing to and/or supporting the innovation ecosystem in Alberta.
Host: Al Del Degan I have been involved in software development for more than 25 years. I have started companies, lead companies and worked for companies - doing many different things. I am honored to be considered a leader in Alberta's innovation ecosystem, and I give back as much, and often as I can. When I am not working or podcasting, you will find me pursuing my passions of photography, crypto investing, and wood working along with the occasional round of golf.
Guest: Pamela Draper is the President and CEO of Pateno Payments Inc., a firm that provides development solutions in the payments space, as well as the President and CEO of Bitvo Inc., a crypto asset trading platform launched in Canada in 2018. Prior to joining Pateno and Bitvo, Pamela spent approximately 14 years with top tier Canadian banks, in the areas of corporate and investment banking. Most recently Pamela held the position of Director in BMO Capital Markets' Equity Capital Markets group in Toronto where she was responsible for assisting North American corporate clients raising capital in public and private markets. Pamela obtained an Honours Business Administration degree from the Richard Ivey School of Business at the University of Western Ontario. Current voluntary positions include acting as a Director for the Canadian Blockchain Association for Women and for the Calgary Public Library Foundation. Pamela also serves as an Advisory Committee Member to Rallie, a financial technology company on a mission to get more women investing.
Please be sure to share this episode with everyone you know. If you are interested in being either a host, a guest, or a sponsor of the show, please reach out. We are published in Google Podcasts and the iTunes store for Apple Podcasts We would be grateful if you could give us a rating as it helps spread the word about the show.
Show Links:
Show Quotes:
"a lot of cryptocurrency platforms we're looking for banking in Canada. And the main one of the time was a company called Quadriga. A lot of people are very familiar with Quadriga, but if you're not Google it, or there's actually an interesting Netflix series on it now called "Trust No One". And it became infamous for the founder, Gerald Cotten, disappearing to India and dying in India of Crohn's disease, so the story goes. But when he did so he took with him $250 million of customer crypto assets."
"A lot of the crypto asset trading platforms when they started, they started more from the tech perspective and the tech is, is definitely important, but there's a whole side of things from a safety and security perspective that comes from being experienced in handling other people's funds and learning the regulations, which at the time when we started, there were no regulations. Now we're actually a heavily regulated business."
"his speech was so what I needed to hear. So if anyone else needs to hear that, there going to be crazy highs and crazy lows? And the crazy highs can follow the crazy lows by milliseconds a day or a year."
"cryptocurrencies get kind of a bad rap, but I think of you could sign up for BMO Investor Line Platform or Quest Trade, et cetera. And by a junior mining or a junior oil and gas stock, or some other emerging technology, and be just as at risk as if you're buying any of the cryptocurrencies"
Credits...
This Episode Sponsored By: New Idea Machine
Episode Music: Tony Del Degan
Creator & Producer: Al Del Degan
Share
|
Download(

Loading

)