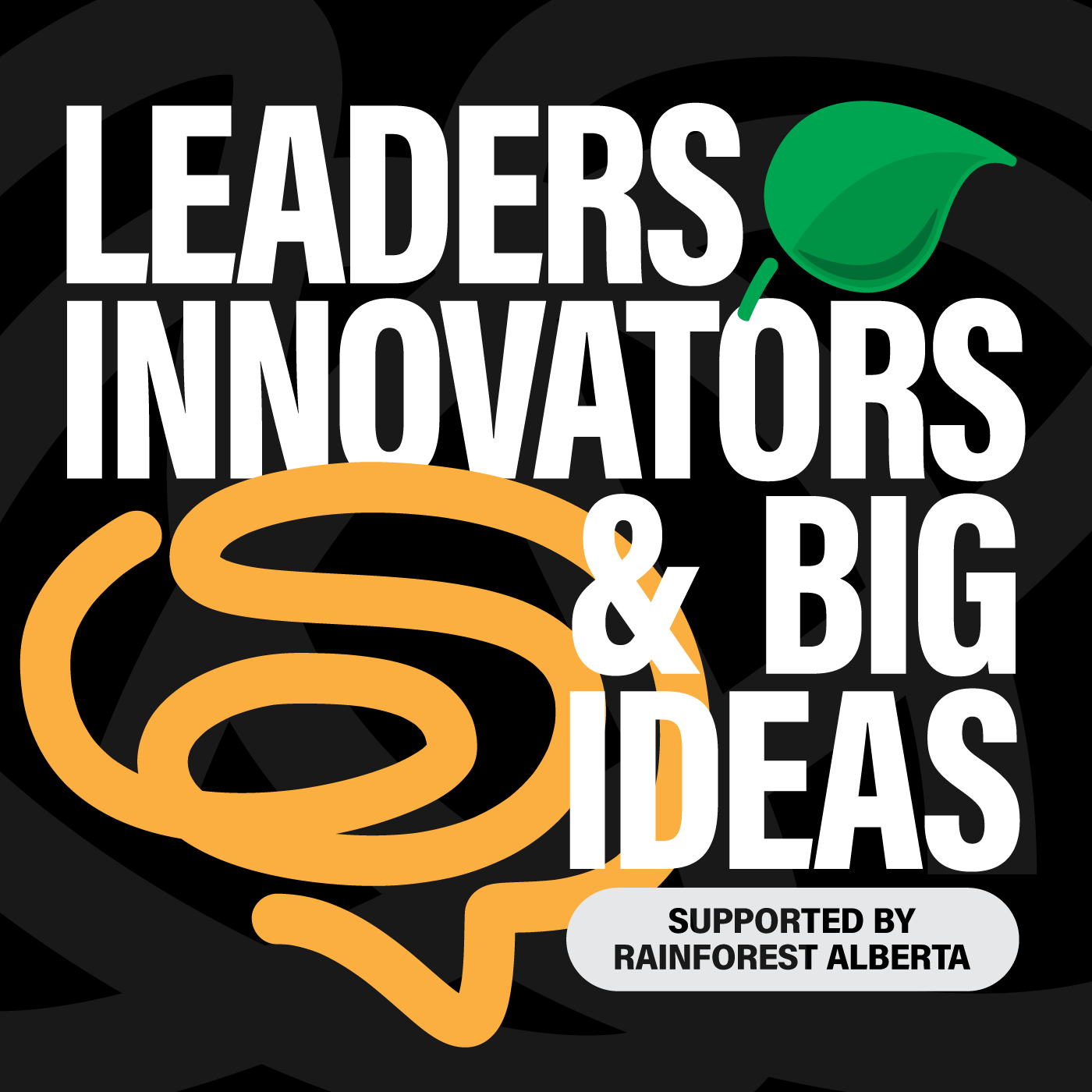 Kevin Dahl Hosts Jenna Galloway (Wymbin & Fledge) and Shanika Abeysinghe (Platform Calgary) on the LIBI Podcast
Jun 7th, 2022 by LIBI Podcast
Kevin, Shanika and Jenna talk about their experience and advice as startup founders, what motivated them to launch their startup and the supports available for new founders though the Alberta Catalyzer program.
For the transcription of this episode please visit: https://www.rainforestab.ca/yyc-blog/podcast-episode-173-transcription
Thank you for listening to the Leaders, Innovators and Big Ideas podcast, supported by Rainforest Alberta. The podcast that highlights those people who are contributing to and/or supporting the innovation ecosystem in Alberta.
Host: Kevin Dahl is a geek at heart. He loves technology and is fascinated by its impact on society. Kevin's background is peppered with senior roles in business development, sales, product development, operations, and HR. Kevin started building companies while studying at the U of S, and he continued that entrepreneurial drive by jumping into a startup right after graduation...and never looked back. 
After moving to Calgary Kevin had the opportunity to work as a community builder at then Calgary Technologies Inc - and ultimately returned to industry as a founder and early employee in several startups over the years. He's also been a volunteer with numerous industry groups, and is a strong advocate for entrepreneurs in Calgary's growing tech sector. 
Kevin is currently a Director in Plug and Play's Alberta office, where he leads their Sector Agnostic AI/ML program and co-leads their Sustainability and Clean Resources program.
Guest: Shanika Abeysinghe is a recovering founder and advisor at Platform Calgary.
She fills her free time with EACH+EVERY, an organization that aims to reduce preventable overdose deaths and help build a more fair and compassionate community by adding the voice of businesses to accelerate drug policy reform.
She is also host/producer of Get Checkered, a podcast all about Formula One, and serves on the community council for The51.
Guest: Jenna Galloway is the Founder and Managing Director of Wymbin, a youth wellness and education studio located in Inglewood, Calgary. The studio offers a Licensed Preschool & Kindergarten program, camps, and offerings that support families in allowing their children to thrive during the most crucial developmental years. Wymbin provides comprehensive school wellness programs and professional development opportunities to schools and organizations in Calgary. Wymbin also has development a Yoga Alliance recognized Teacher Training Program and has trained over 800 instructors throughout North America. For more information please visit www.wymbin.com.
Jenna is also the Founder of BEAM Foundation- a registered charity that provides free access to programs that support wellbeing for young people who may not otherwise have these opportunities. BEAM stands for Balance, Empower, Action, and Movement. Through the provision of programs that integrate physical literacy and emotional competency, BEAM partners with Alberta organizations to support them in providing opportunities for all youth to thrive. For more information please visit www.beamfoundation.ca. 
After 10 years of experience within the health, education, and wellness industries in Calgary, Jenna identified a gap in the market where Education Technology can be used in a preventative approach to building capacity in young students ages Kindergarten to Grade 3. She is currently working with a team to develop an EdTech platform that can be used at home and in school settings that will build social-emotional competency and functional capacity within young students so that they can face the challenges of daily life with resilience and the 'tools' they need. For more information, please visit https://www.fledge.health/.
Please be sure to share this episode with everyone you know. If you are interested in being either a host, a guest, or a sponsor of the show, please reach out. We are published in Google Podcasts and the iTunes store for Apple Podcasts We would be grateful if you could give us a rating as it helps spread the word about the show.
Show Links:
Show Quotes:
"If I could say anything, it's just, jump in even if you're feeling apprehensive or like you might not be a fit, just give it a shot. You never know what will come of it. I didn't know if it would be a good fit for me, but the people at Platform will give you honest feedback and they'll point you in the right direction, so regardless of whether or not you take this program. I think it's valuable to reach out and just get connected with the community."
"I think Calgary is doing a really good job of supporting entrepreneurs, but something that potentially could be stronger is just engaging youth in getting involved in entrepreneurship opportunities from an earlier age."
Credits...
This Episode Sponsored By: New Idea Machine
Episode Music: Tony Del Degan
Creator & Producer: Al Del Degan
Share
|
Download(

Loading

)