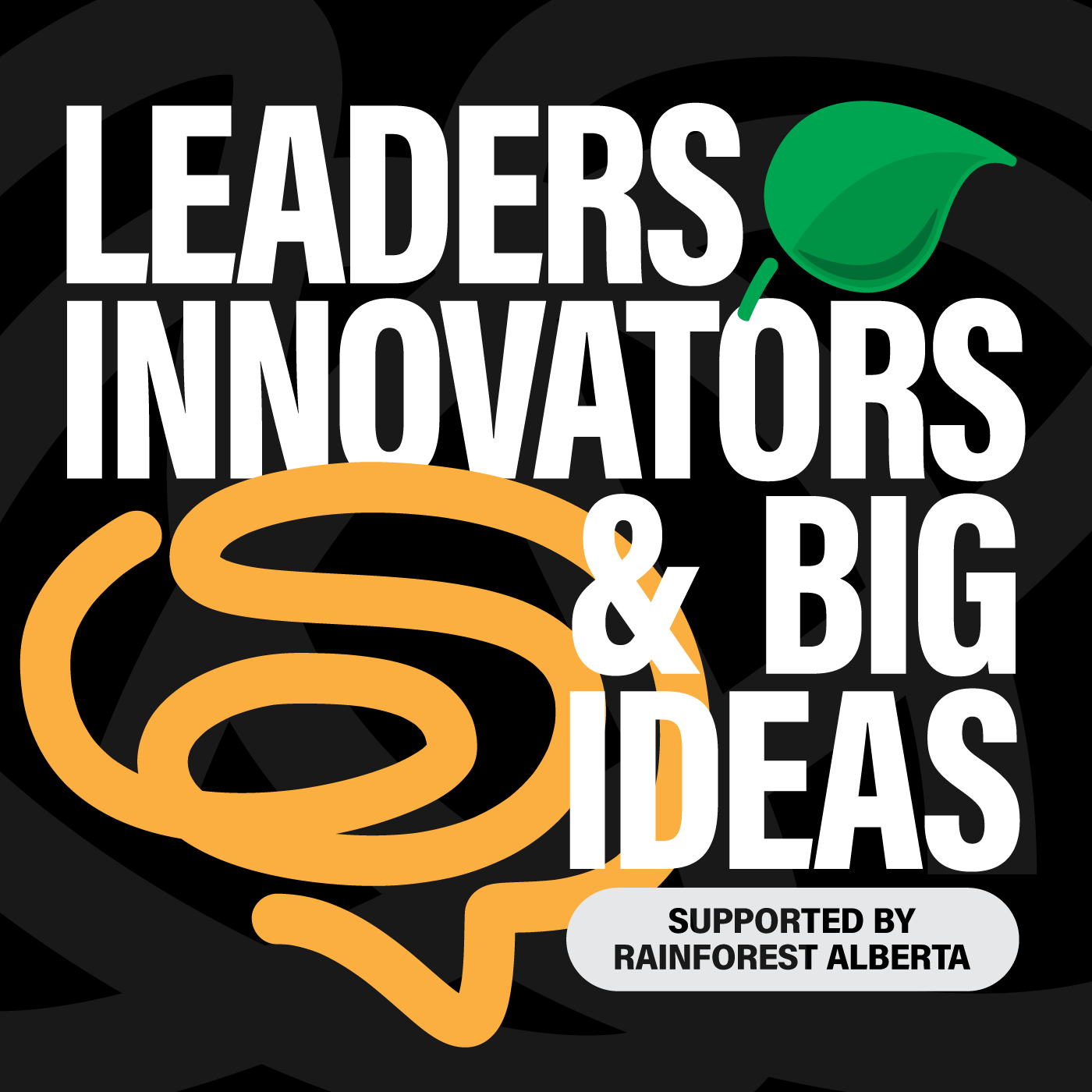 Val McCarty Hosts Ken King (Boost Innovation) on the LIBI Podcast
Jun 14th, 2022 by LIBI Podcast
Val and Ken have a discussion about measuring the intangible and how A.I. can be used to determine how you really feel compared to how you answered quesions in a survey.
For the transcription of this episode please visit: https://www.rainforestab.ca/yyc-blog/podcast-episode-174-transcription
Thank you for listening to the Leaders, Innovators and Big Ideas podcast, supported by Rainforest Alberta. The podcast that highlights those people who are contributing to and/or supporting the innovation ecosystem in Alberta.
Host: Val McCarty is in the business of helping organizations visualize, communicate, and execute strategy in real time. Her studies were acquired at both University of Alberta and Grant MacEwan University, and encompassed Management, Education, and Human Services, with an aim to continue learning. Her previous experience includes the Financial Sector, Fitness Sector, and Early Childhood Education.  When Val is not at work you can find her outside with her grandkids, or looking forward to the next live jam.
Guest: Ken King is the Founder and CEO of Boost Innovation, which he pivoted to after running the Boost Institute for culture training and development. Prior to this he worked with diversity and inclusion consulting company AMPED2Play in Cochrane, AB, Canada. Previous to this he spent 8 years as a collegiate basketball coach and instructor. 
Ken's formal education is in Physical and Health Education (BPhEd) and Performance Psychology (MPsych) as well as multiple certificates in organizational culture, structure, analysis, and more. Informally, Ken has spent extended time teaching himself various methods of software development, business development, and marketing. 
Ken was originally born in Cobourg, Ontario, Canada and grew up in Sudbury, Ontario, Canada. He attended undergraduate school there and where he also began working as a high performance basketball coach at a young age with Ontario/Canada Basketball. Upon becoming a full time college instructor and coach the idea of organizational culture improvement captivated him and he began to build various models that would assist post secondary culture. Through his role there, he was invited to consult with external organizations that were looking to find unique ways to build their culture. This is how he began to look at the various ways that data is collected and applied in these settings and why it is such a key focus for him today.
Ken lives in Calgary, Alberta, Canada with his Fiancé, two dogs, and their horse. He enjoys staying active in his spare time, watching his favourite teams (Dallas Cowboys, Toronto Raptors/Leafs/Blue Jays), and playing his drums. In the Spring/Summer he also enjoys supporting his Fiancé in her barrel racing career. 
Please be sure to share this episode with everyone you know. If you are interested in being either a host, a guest, or a sponsor of the show, please reach out. We are published in Google Podcasts and the iTunes store for Apple Podcasts We would be grateful if you could give us a rating as it helps spread the word about the show.
Show Links:
Show Quotes:
"Doing better, being better, being real. These are all kind of things that probably come back to my dad a little bit, come back to people who've influenced me and come back to really what I think leads to success."
"if it's a human experiencing something, we are trying to create novel ways to measure that using tech."
Credits...
This Episode Sponsored By: New Idea Machine
Episode Music: Tony Del Degan
Creator & Producer: Al Del Degan
Share
|
Download(

Loading

)