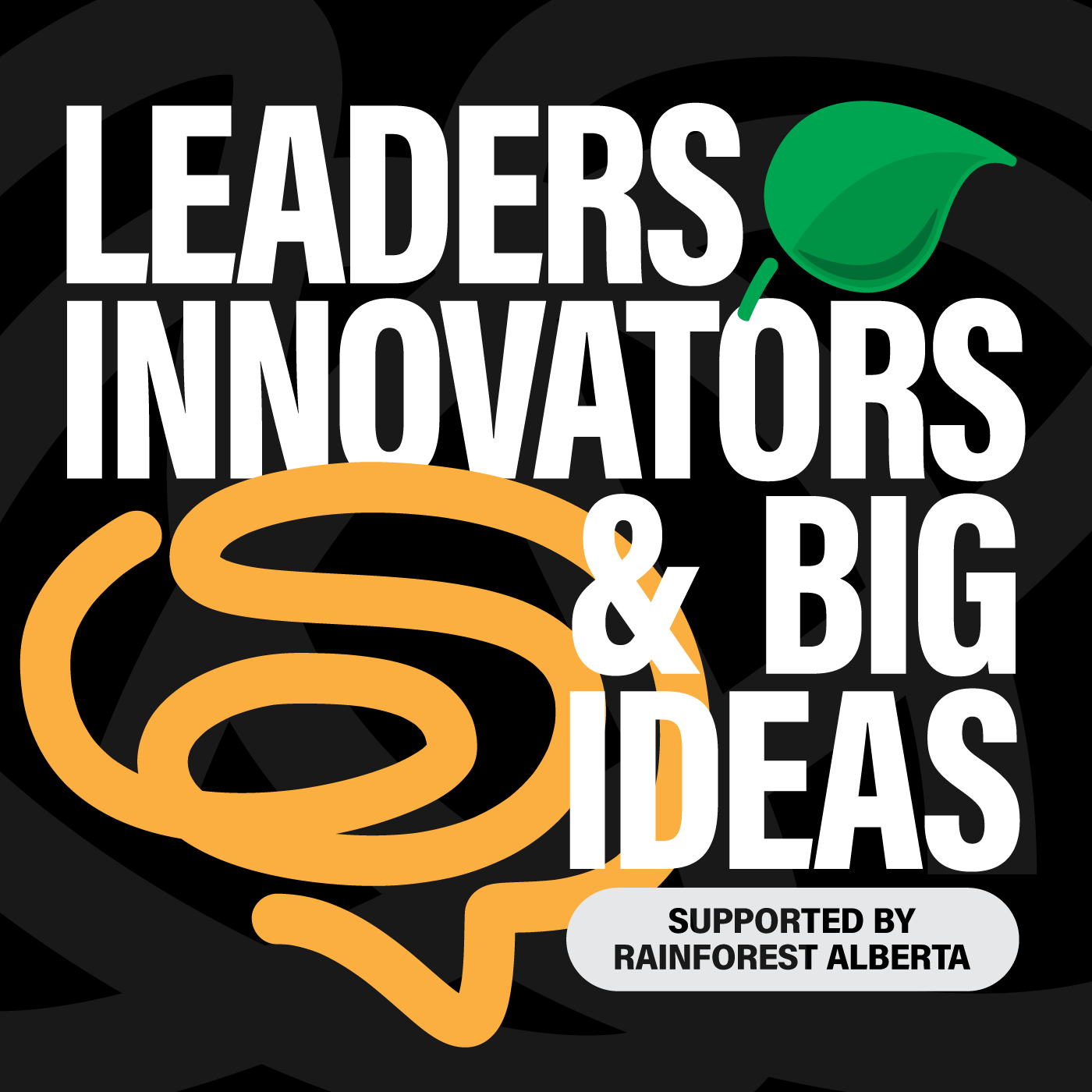 Jen Morrison Hosts Samantha Woods (Kaizen Education Services) on the LIBI Podcast
Jun 21st, 2022 by LIBI Podcast
Brains. We all have one. Yet, many of us have never had the chance to explore how our own unique brains work, function, and learn/interact with the world. Join Jen and Sam as they dive into all things brains, learning, entrepreneurship, team, family, loss, and hope. Buckle up for this one!
For the transcription of this episode please visit: https://www.rainforestab.ca/yyc-blog/podcast-episode-175-transcription
Thank you for listening to the Leaders, Innovators and Big Ideas podcast, supported by Rainforest Alberta. The podcast that highlights those people who are contributing to and/or supporting the innovation ecosystem in Alberta.
Host: Jennifer Morrison is InceptionU's learner champion. She has over 11 years of experience as an educator and received her Masters of Educational Leadership from High Tech High Graduate School of Education in San Diego, CA. Jen possesses extensive experience in project-based and experiential learning and design thinking. 
Jen spent many years teaching middle and high school students which provided her with a foundational love of learning and passion for exploration and personal growth. Following her natural curiosity and growth mindset, she honed her leadership skills and dove deep into project based learning during her time at High Tech High.
As the Learning Catalyst and Lead Program Designer with InceptionU, Jen provides valued leadership, guidance, meaningful connections and an engaging learning environment. She is deeply dedicated to each of the learners and their success. As Simon Sinek says in The Infinite Game, "what good is it having a belly if there's no fire in it? Wake up, drink your passion, light a match and get to work." 
Guest: Samantha Woods thrives on helping people be better at work, school and life. For the past two and a half decades, Samantha Woods has served as an inspiring leader to children and adults across the country. She has explored the far reaches of the educational spectrum - teacher to administrator to executive skills coach & now Founder and Director of Kaizen Education Services.
Utilizing her experiences and nerdy obsession with neuroscience, learning and the brain, Samantha has become a recognized and well-respected authority on executive functioning skills. She has created a comprehensive curriculum in conjunction with a specific style of executive skills coaching and is excited to collaborate with corporations to help their adult learners manage their learning and lives. 
Please be sure to share this episode with everyone you know. If you are interested in being either a host, a guest, or a sponsor of the show, please reach out. We are published in Google Podcasts and the iTunes store for Apple Podcasts We would be grateful if you could give us a rating as it helps spread the word about the show.
Show Links:
Kaizen Education Services (http://www.kaizeneduc.com)
Dana Kerford (http://www.seriouslybadasswomen.com/dana-kerford)
Dr. Aaron Goodarzi (https://cumming.ucalgary.ca/departments/bmb/profiles/dr-aaron-goodarzi)
Dr. Ross Greene (https://drrossgreene.com/)
Show Quotes:
"We are all just walking brains, and we all have different ways. Our brains are functioning in different ways. And it's up to us to understand that. And so IQ can't be a measure of, and I know a lot of people will disagree with me about that, but after 20 something years of working with brains of all ages, it just doesn't matter. It's what you know about yourself and your potential."
"[Regarding Entrepreneurship being like surfing] like I couldn't get up on the board and then I'm face planting and I can't even find my bathing suit at one point. Like where, where did that go? Right.  I was like, what happened to the birds chirping and the, and the sunset and the like I'm covered in sand and grazes. And I think maybe that is a great analogy for, you know, you have this vision of what it's all going to be like, and then, you know, you have this experience and you're like, that was not what I had planned on."
Credits...
This Episode Sponsored By: New Idea Machine
Episode Music: Tony Del Degan
Creator & Producer: Al Del Degan
Share
|
Download(

Loading

)