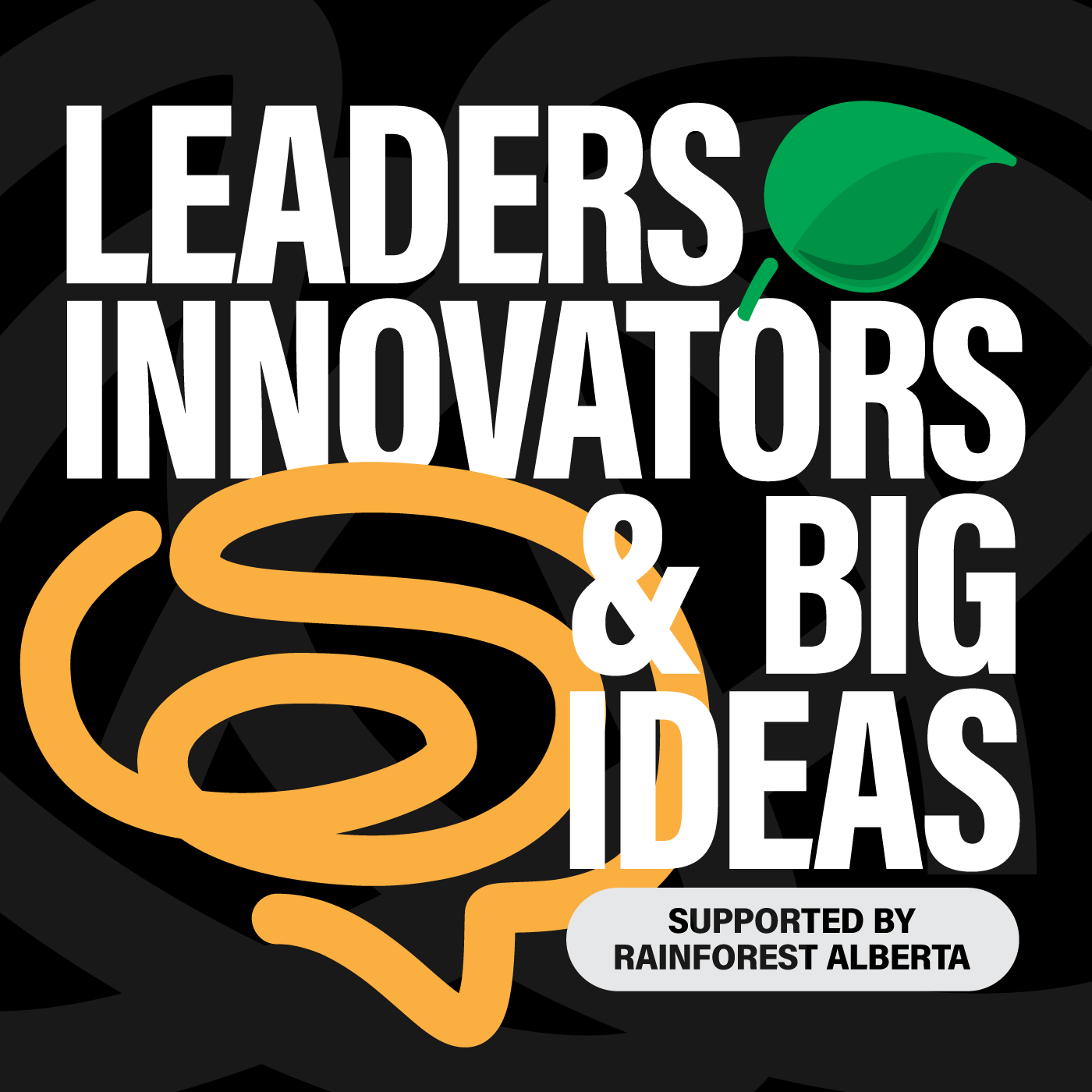 Leaders, Innovators and Big Ideas - the Rainforest podcast showcases those who are contributing to and / or supporting the innovation ecosystem in Alberta. Rainforest Alberta is a world-class community of dreamers and doers, connected by a common goal of making Alberta fertile ground for building, developing, and growing innovative ideas into sustainable ventures. https://rainforestab.ca
Episodes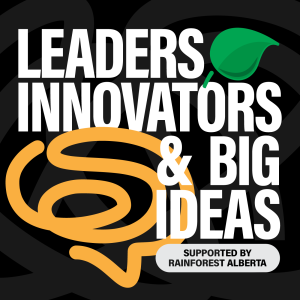 Tuesday Dec 06, 2022
Tuesday Dec 06, 2022
Innovation will leave you in the dust if you don't choose to be a part of it. Jennifer Armand decided to dive right in and learn about web3 technology and NFTs. Her company, Boris Walks Alone Art Inc., helps traditional artists get their work on the blockchain where they can find new revenue streams and explore the intersection between art and technology.
Thank you for listening to the Leaders, Innovators and Big Ideas podcast, supported by Rainforest Alberta. The podcast that highlights those people who are contributing to and/or supporting the innovation ecosystem in Alberta.

Host: Al Del Degan I have been involved in software development for more than 25 years. I have started companies, lead companies and worked for companies - doing many different things. I am honored to be considered a leader in Alberta's innovation ecosystem, and I give back as much, and often as I can. When I am not working or podcasting, you will find me pursuing my passions of photography, crypto investing, and wood working along with the occasional round of golf.
Guest: Jennifer Armand is the Owner of Boris Walks Alone Art Inc. which provides technical and marketing expertise aimed at expanding sales of digital and traditional artwork on behalf of the Artists that create them. This service allows the Artist to benefit from the expanded opportunities available to them in the form of NFTs (Non-Fungible Tokens) on popular cryptocurrency platforms - without having to become an expert in technology. 
Jen's goal is to provide this opportunity to as many artists as possible.
This past March, Jen with her partners helped create and launch the #T7NFT collection on Opeansea.io from over 24 established artists. Jen built a 3D metaverse gallery to showcase their works and enable anyone with a computer and access to the internet the ability to view and purchase from the collection. 
Jen loves tech and helping people.
Please be sure to share this episode with everyone you know. If you are interested in being either a host, a guest, or a sponsor of the show, please reach out. We are published in Google Podcasts and the iTunes store for Apple Podcasts We would be grateful if you could give us a rating as it helps spread the word about the show.


Show Links:
Show Quotes:
"Probably about 12 years ago, I'd always said to the artist, you know, one of these days these files are gonna be where something more."
"The power is in the secondary sales, and so when your sale goes through, it is backed on a ledger just like a bank only it's a public ledger, everyone can see it. So when it's sold again royalty then gets brought back to the artist, which is very powerful"
Credits...

This Episode Sponsored By: New Idea Machine

Episode Music: Tony Del Degan

Creator & Producer: Al Del Degan