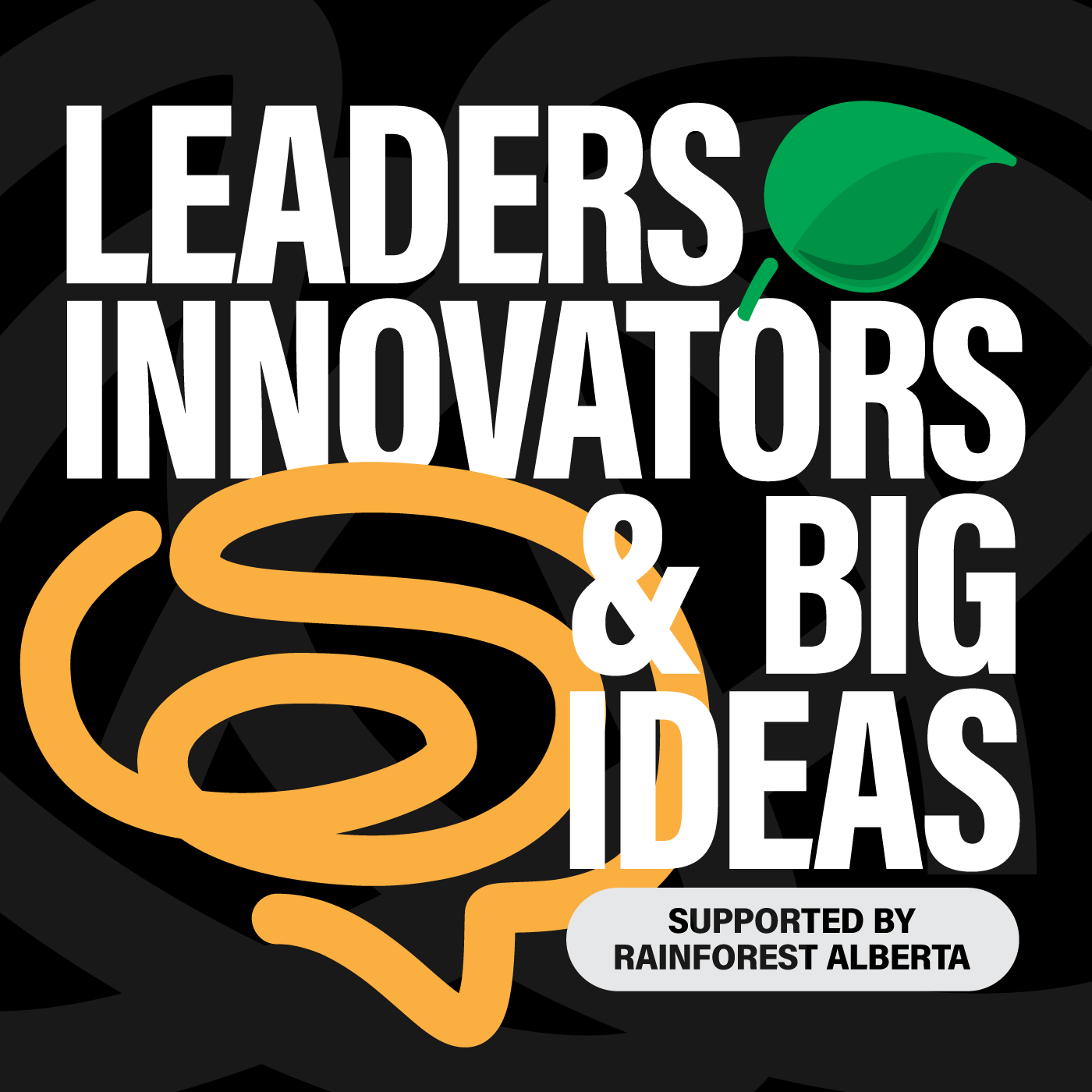 Leaders, Innovators and Big Ideas - the Rainforest podcast showcases those who are contributing to and / or supporting the innovation ecosystem in Alberta. Rainforest Alberta is a world-class community of dreamers and doers, connected by a common goal of making Alberta fertile ground for building, developing, and growing innovative ideas into sustainable ventures. https://rainforestab.ca
Episodes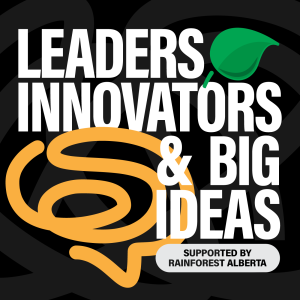 Tuesday Dec 13, 2022
Tuesday Dec 13, 2022
The LIBI Podcast normally showcases a guest that is contributing to the innovation ecosystem. However this is episode 200, and I thought it might be a good time to talk about Rainforest Alberta itself and who better to do that than the Community Manager and the Community Story Teller.
Thank you for listening to the Leaders, Innovators and Big Ideas podcast, supported by Rainforest Alberta. The podcast that highlights those people who are contributing to and/or supporting the innovation ecosystem in Alberta.

Host: Al Del Degan I have been involved in software development for more than 25 years. I have started companies, lead companies and worked for companies - doing many different things. I am honored to be considered a leader in Alberta's innovation ecosystem, and I give back as much, and often as I can. When I am not working or podcasting, you will find me pursuing my passions of photography, crypto investing, and wood working along with the occasional round of golf.
Guest:  Amber Rowden is digital marketing strategist and storyteller who loves connecting and building community. She works with multiple companies within the YYC tech ecosystem and has helped startups and SMEs grow their businesses through social media campaigns, content creation, graphic design, personalized storytelling, paid advertising, deep-dive analytics, event management and more. She has a background in and passion for theatre. She is an advocate for mental health and the LGBTQ2S+ community and hosts the YYC Queer Innovation Meet-ups to bring the LGBTQ2S+ and innovation community together to collaborate and connect.
Guest:  Brigitte Legault is a community and strategy consultant currently working with Rainforest Alberta, TuskHub Inc., and Village Wellth. She is driven by community-led strategies that drive business results and empower its members. Connecting people and resources is her super power!
Please be sure to share this episode with everyone you know. If you are interested in being either a host, a guest, or a sponsor of the show, please reach out. We are published in Google Podcasts and the iTunes store for Apple Podcasts We would be grateful if you could give us a rating as it helps spread the word about the show.


Show Links:
Show Quotes:
"we're innovators, so let's stop looking to the past and start looking to the future. And even though we are doing a lot of new initiatives in the rainforest, we're always focused on the core of the movement, which is the social contract"
"[re: the Rainforest Social Contract] You know, they're values that every person should incorporate into their life and their professional life. And, yeah, there are quite a few individuals that are living these values already. People that are in the rainforest exemplify them. And there are companies that are taking this on too."
Credits...

This Episode Sponsored By: New Idea Machine

Episode Music: Tony Del Degan

Creator & Producer: Al Del Degan