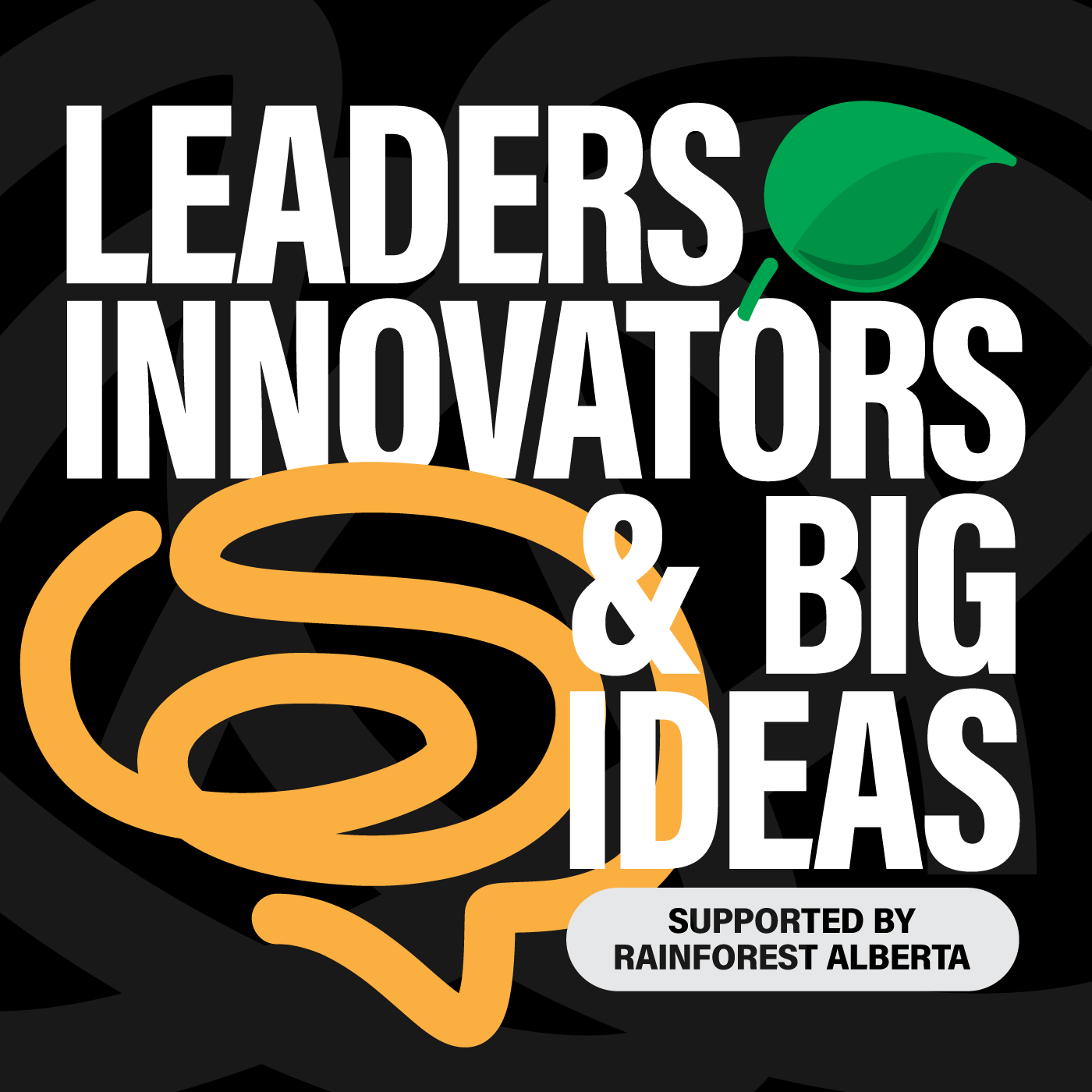 Leaders, Innovators and Big Ideas - the Rainforest podcast showcases those who are contributing to and / or supporting the innovation ecosystem in Alberta. Rainforest Alberta is a world-class community of dreamers and doers, connected by a common goal of making Alberta fertile ground for building, developing, and growing innovative ideas into sustainable ventures. https://rainforestab.ca
Episodes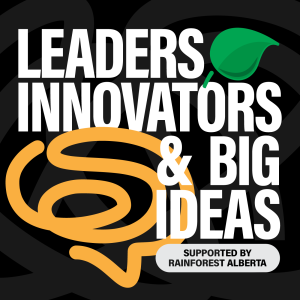 Tuesday Dec 27, 2022
Tuesday Dec 27, 2022
Learn how Rimaco Greens combined their background in energy and a need for sustainable food production in every climate to come up with a fully sealed greenhouse with near zero energy use.
Thank you for listening to the Leaders, Innovators and Big Ideas podcast, supported by Rainforest Alberta. The podcast that highlights those people who are contributing to and/or supporting the innovation ecosystem in Alberta.


Host: Val McCarty is in the business of helping organizations visualize, communicate, and execute strategy in real time. Her studies were acquired at both University of Alberta and Grant MacEwan University, and encompassed Management, Education, and Human Services, with an aim to continue learning. Her previous experience includes the Financial Sector, Fitness Sector, and Early Childhood Education.  When Val is not at work you can find her outside with her grandkids, or looking forward to the next live jam.


Guest: Angela Solano is Co-Founder and CEO of Rimaco Greens, an Alberta-based cleantech agriculture company that has developed the world's first net-zero, fully-sealed greenhouse so that we can grow food locally in any climate using minimal land, water, and energy.

Please be sure to share this episode with everyone you know. If you are interested in being either a host, a guest, or a sponsor of the show, please reach out. We are published in Google Podcasts and the iTunes store for Apple Podcasts We would be grateful if you could give us a rating as it helps spread the word about the show.
Links:
Show Quotes:
"We must rethink existing food systems to address rising threats to our climate, economy, and health"    
"Growing food in the hydrologic greenhouse requires no pesticides, fungicides, or IPM"
Credits...

This Episode Sponsored By: New Idea Machine

Episode Music: Tony Del Degan

Creator & Producer: Al Del Degan